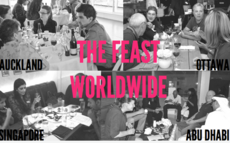 Impact HUB -- "an innovative and globally connected space that inspires individuals to become world changers" -- recently opened in Boston with the help of the CIC. This past Friday, Impact HUB Boston hosted some of Massachusetts's top social innovators, business professionals, nonprofit leaders, investors, educators, employers, and students to discuss what can be done to improve the education system.
It was not an ordinary Friday or a regular occurrence--it was triumphant feast filled with world-shaking "take-you-to-school" shenanigans. Boston participated in the largest for good dinner party in the world: The Feast Worldwide.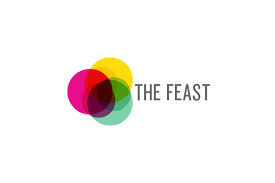 The Feast, a social enterprise based in New York, rallies hundreds of change-makers from over 24 countries to host dinner parties at 7:00pm local time on October 18th to work on one of three questions. Our group chose the following question:
"Why is it so hard to turn what you learn at school into real-world skills?"
Our co-host Justin Kang added: "How can we ensure every young person in Massachusetts gains such real world skills to thrive in the workforce?"
Our co-host Janice Calliet -- Founder & Chief Catalyst of iStartup -- captured this sentiment in her event notes, "The problem is this basic model of teaching still exists today: teacher 'knows all' spews facts to children who memorize and regurgitates these facts onto a test." Many in attendance also supposed that students are not being exposed to the varied amount of career possibilities available -- as a result, many students are directionless.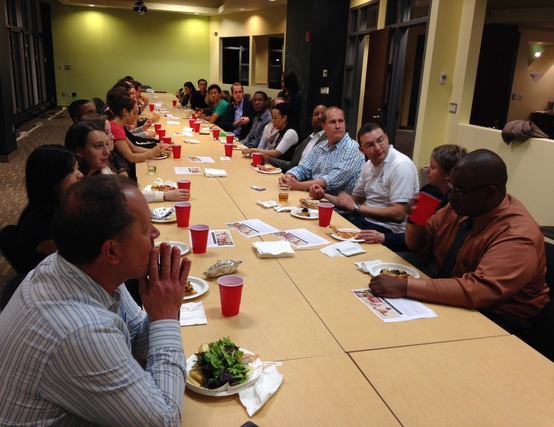 Beyond munching on amazing homemade mini Caprese Bites and Oreo truffles, our feast generated potential solutions and individual commitments on how to close the gap between what students learn at school and real world skills. Here are some of my favorite solutions and commitments from the evening:
• Develop theme-based integrated coursework. In high school, I participated in Lee A. Archer Red Tail Youth Flying Program. My cohorts and I learned that calculus could be taught by teaching about smooth plane landings. Theme-based coursework allows for more synaptic synergies and makes learning more fun. Favorite commitments: "I will commit to foster an environment where it is okay to take risks and fail." and... "I will, as an educator, commit to being more conscious about not just teaching to test. I will create more meaningful assessments and connect my students to real-world experiences."
• Create more apprenticeships and co-op programs. Enstitute is reinventing apprenticeships for the 21st century. Also Northeastern University's co-op program allows students to gain up to 18 months of real-world work experience while still in college. Programs and universities that empower students to combine "learning by doing" models make school experiences real and relevant. Favorite commitments: "I will invite our elders (seniors) into the classroom experience and ask for their support and wisdom." and... "I will not accept "I never learned how to do that" from my interns."
• Open and ongoing dialogue between educators, employers, and policy-makers. Boston City Councillor Tito Jackson facilitated the conversations between policymakers, school officials, and employers in order to improve the quality of education in Roxbury. Recently, Governor Deval Patrick and Mayor Thomas M. Menino launched the RoxMAPP program, which allows students from Madison Park High School to attain an associate's degree from Roxbury Community College while they earn their high school diploma. Favorite commitments: "I will commit to believing that young people are assets in our community." and... "I will commit to civil and political engagement which can be a driving force in making these changes."
"We need to build on the current strengths of our school system, but we face some tough challenges. We need to create a broad, long-term collaborative effort -- specifically, we need to tackle high school reform, including stronger supports and individualized plans for success for students in each grade and providing practical curricula for students to prepare themselves a career," said Boston mayoral candidate State Representative Martin J. Walsh. "But we should be looking even earlier. We need: to establish universal pre-K for all students; to extend social and emotional learning programs to middle school, including wrap-around services for students; and to strengthen literacy skills for students of all grade levels. The foundation of Boston's future success and economic viability is our schools."
I am committed to turning creative "smart-talk" and actionable research into noteworthy bottom-up policies that empower students in the City of Boston to become self-learners and independent thinkers whom will have a chance in the world. Stas Gayshan, Founder and CEO of Space with a Soul and a fellow Boston Globe Innovator said, "It's great to see so many brilliant minds passionately engaged in making education better -I look forward to seeing the outcome!"
Related
Popular in the Community