Thousands of counterprotesters marched through the Boston Common on Saturday, expecting to greet white supremacists during a provocative "free speech" rally in Massachusetts just a week after a violent protest took place in Charlottesville, Virginia.
But to put it mildly, the counterprotesters outnumbered those who showed up to participate in the rally. But that doesn't mean we didn't get some awesome signs making fun of neo-Nazis and those who march with them.
Check out the best signs from the counterprotests in Boston below.
Before You Go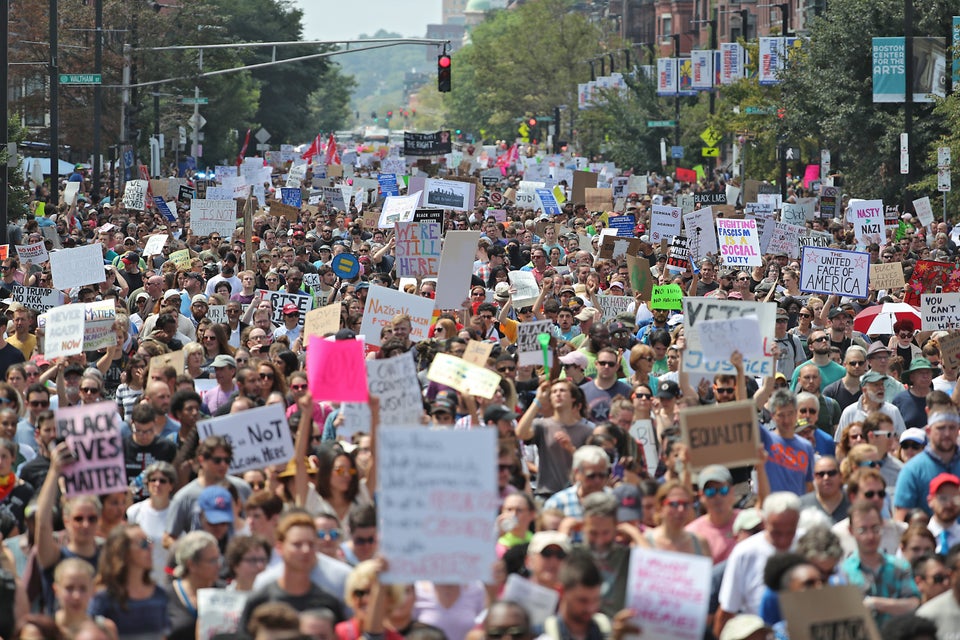 Boston "Free Speech" Rally
Popular in the Community