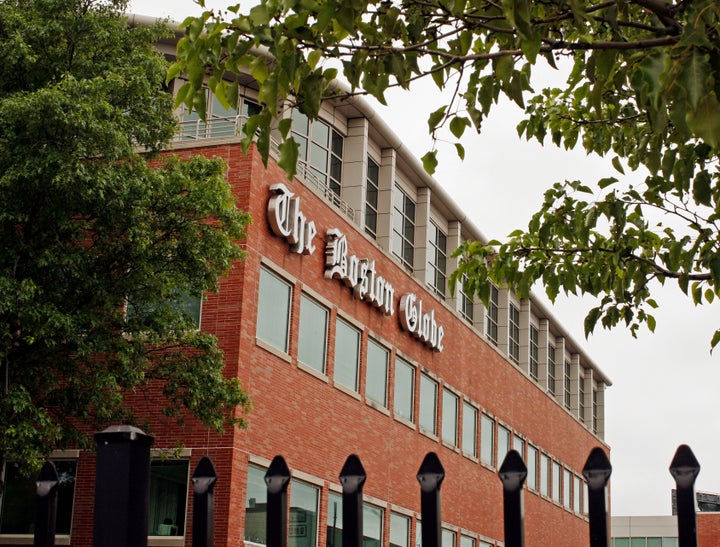 To counter what it describes as President Donald Trump's "dirty war against the free press," The Boston Globe is urging newspapers across the country to take a coordinated stand against his anti-media attacks.
And scores have already answered the call to battle.
The Globe issued an appeal last week to editorial boards nationwide, urging them to publish editorials this Thursday that lambast the "dangers of the administration's assault on the press."
On Saturday, Marjorie Pritchard, the Globe's deputy editorial page editor, told CNN that more than 100 publications ― ranging from big city papers to small weeklies ― have committed to participate.
"I expect that number to grow in the coming days," Pritchard said.
The Houston Chronicle, Minneapolis Star Tribune, Miami Herald and Denver Post are among the larger publications that have agreed to take part in the initiative, The Associated Press reported.
Each paper will write and publish its own individual editorial ― which, Pritchard said, will mean each approaches the topic with its perspective and its own voice.
"The impact of Trump's assault on journalism looks different in Boise (Idaho) than it does in Boston," she wrote in her pitch to the nation's papers. "Our words will differ. But at least we can agree that such attacks are alarming."
Pritchard told the AP that the Globe was spurred to act after noticing a recent uptick in the intensity of Trump's anti-media rhetoric.
"Whatever happened to the free press? Whatever happened to honest reporting?" Trump asked his audience. "They don't report it. They only make up stories."
Pritchard said she hoped the coordinated editorial effort will remind all Americans about "the importance of a free press."
"This is not about being a Democrat. And this is not about being a Republican," she wrote in a Saturday tweet. "This is about the importance of a free press, enshrined in the Constitution, something we should all get behind."
Popular in the Community