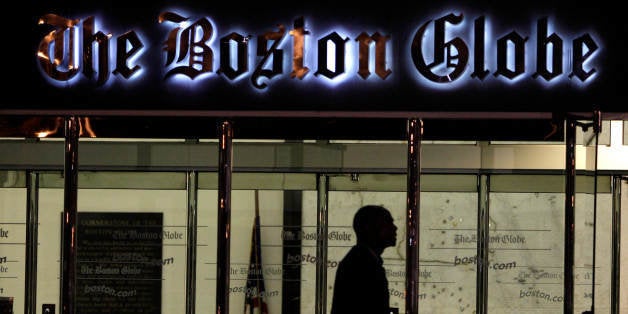 NEW YORK -- The Boston Globe has been lucky the past three presidential election cycles, with Massachusetts' then-Sen. John Kerry or former Gov. Mitt Romney in the race.
The Globe's longtime sources and institutional memory of the candidates paid off, allowing the regional paper to be a national authority on Kerry, Democrats' 2004 presidential nominee, and Romney, the GOP's 2012 nominee who was also in the running in 2008. The two even helped produce enough material for a couple of election-year books. The paper won't have a similar opportunity in 2016, given the unlikelihood that Sen. Elizabeth Warren (D-Mass.) will run, but will again look locally to distinguish itself in a media-saturated election.
"Right now, our advantage is geography," Globe Editor Brian McGrory told The Huffington Post. "We believe we know New Hampshire better than anybody else. We're bringing in new people to accentuate that even more."
The Globe has always covered its neighbor to the north, given that commuters cross the state line each day and much of New Hampshire is part of the greater Boston area media market. And historically, McGrory said, the New Hampshire primary has offered a "big chance every four years to play a significant role in the presidential process."
"This year," he said, "we're looking to ramp it up."
The Globe took a step in that direction last month by hiring James Pindell, the former political director of top New Hampshire station WMUR-TV and one of the state's most plugged-in reporters. Over the past week, Pindell launched an insider-geared newsletter for The Globe focused on the primaries, "Ground Game," and rolled out a graphic on the paper's website that will keep a running tally of more than 100 prominent New Hampshire Republicans and their presidential endorsements.
This week, The Globe also hired Roll Call Politics Editor Shira Toeplitz Center, noting in a staff memo that one of her key areas of focus will be the New Hampshire primary. Center will work closely with Globe Politics Editor Felice Belman, who is also an expert on New Hampshire politics. She joined The Globe last spring from the Concord Monitor, where she worked for 26 years.
McGrory said that some "very, very good media organizations" in New Hampshire have faced cuts in recent years, so The Globe sees both "a need and an opportunity" to closely cover the state and next year's primary.
While The Globe is staking an early claim, its reporters are hardly alone in traipsing through the state nearly a year from primary day. National political reporters visited New Hampshire this week to cover events with Sen. Marco Rubio (R-Fla.) and Vice President Joe Biden and can be expected to follow potential 2016 candidates making their pitches to would-be primary voters.
Some national news organizations also plan to assign reporters full time to covering New Hampshire, and other early voting states, to build sources and prepare for the crush of media attention expected in early 2016.

The New York Times recently assigned reporter Trip Gabriel to Iowa and noted it is planning to have a reporter focus on New Hampshire.
CNN is planning to embed reporters in New Hampshire, Iowa and South Carolina this spring, as it has done in past cycles.
Political Director David Chalian told The Huffington Post that the embed program is "a key component" of its 2016 strategy, but will be a fraction of the overall election team. Chalian said CNN, across television and its growing digital operation, will have "more than 60 people dedicated to the daily coverage of the campaign when at full strength."
Bloomberg Politics managing editors Mark Halperin and John Heilemann will travel throughout New Hampshire, and its reporters are already assigned to major candidates.
But while Bloomberg Politics has no immediate plans to embed a reporter in New Hampshire, Executive Editor Thomas Johnson told The Huffington Post it hopes to gain additional insight on the ground through a partnership with the New Hampshire Institute of Politics at Saint Anselm College. Bloomberg Politics, he said, will then have "over a hundred Saint Anselm student journalists who will be extra eyes and ears on the trail."
Related
Before You Go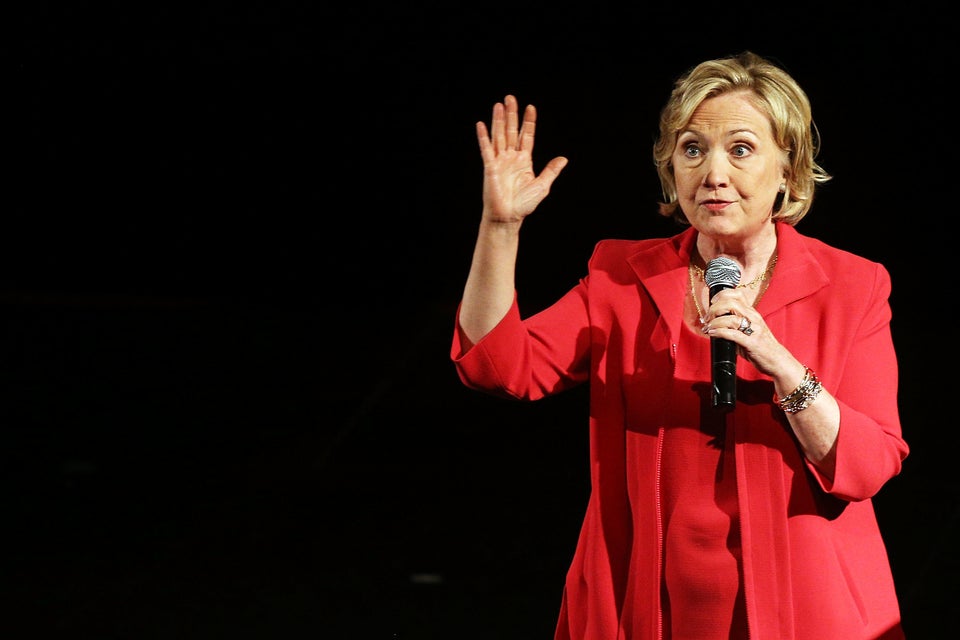 Potential 2016 Presidential Contenders
Popular in the Community