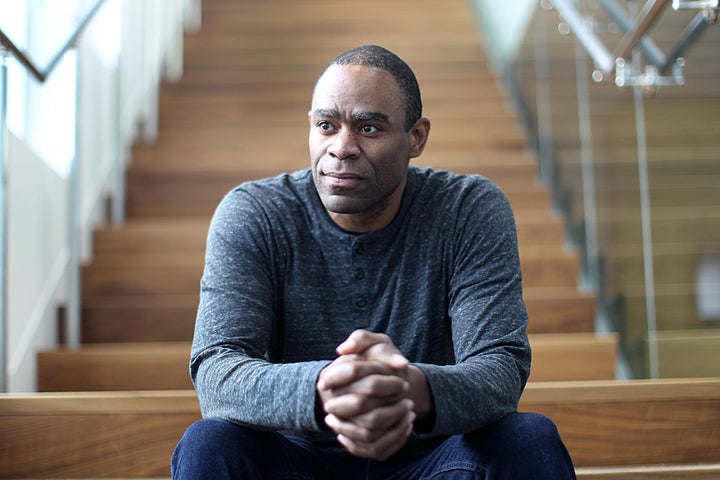 The venerable Boston Globe last week took its white city readers to school.  If you missed it, the subject matter was race.
Over an extended seven-day period, the inglorious matters of black life in Boston were featured in bold relief on the pages of the city's largest newspaper. With ostentatious "above the fold" font captions — and photos calculated to capture attention ― readers were exposed to the hidden realities that make Boston a house of horrors for more than a quarter of its residents.
In summary, here is what we read: If you are black in Boston, you are more likely to live in a city characterized by apartheid-like residential conditions, experience extreme poverty, die at an early age because of racial health disparities, suffer from persistent unemployment or be victimized by violent crime.
Being black in Boston produces victims, exposing them to severe social, cultural and political toxicities of all kinds. It means being cursed because of the color of your skin, judged based upon your racial heritage, denigrated because of your facial phenotype, harassed because of your dialect, dismissed for your gaiting swag, summarily shunned because of the exotic spelling of your name. To be black in Boston also requires you to endure the spiritual embarrassment of passing celebrated public spaces like Faneuil Hall, knowing that its construction was the result of the sale of a black slave.
By all salient accounts, life in Boston is ― in the words of the philosopher Thomas Hobbes ― "nasty, brutish and short." 
The Globe's voluminous reporting deserves a Pulitzer. But it was all words with few answers — straight reporting containing no substantive recommendations. 
The great value of the reporting, however, was that it put the city on notice of the civic crimes it daily commits when it relegates black citizens to second-class citizenship. Equally important, the Globe series addressed the civic incomprehension evinced by so many miseducated white Bostonians who are clueless to the realities of the city. It lifted a white, monochromatic veil of ignorance.
Mayor Martin Walsh bears the particular burden of addressing the city's racial woes because he has earnestly vowed to tackle them.
"This isn't a bold aspiration [for the city to talk about race]. This is a time when our nation is in great transition. We have no idea where the leading is going to take us. But I can tell you in Boston we are not going backwards. We are going forward," said Walsh last year at Emerson College.
Walsh's baby blue optimism — his sanguine overtures towards healing the city's racial wounds — is heartening to all, but they must be leavened with vision and a willingness to engage our racial predicaments with seriousness and with the knowledge that gains will come only at great costs and reckonings.
Walsh is brave to take on the dragon of race that perpetually haunts the city.  But his disposition in this undertaking must be predicated on deep listening and the kind of humility that attends all real manifestations of heroism.
At his second annual dialogue on race Walsh unfortunately depicted the conversation at hand as getting too "edgy."  What did he expect?
At one point, he skipped over a questioner curious about how the black community may have benefited financially in the creation of a new city neighborhood on the Waterfront. At another time he swelled defensively at a participant wondering why the race dialogues were not being held in black neighborhoods where people most "impacted" by racism live.  Walsh's retort was simply that "white people" needed to hear about racism more than blacks.
Well, not really: Its imperative that white people go into black neighborhoods in Boston and directly listen to the voices of the despised.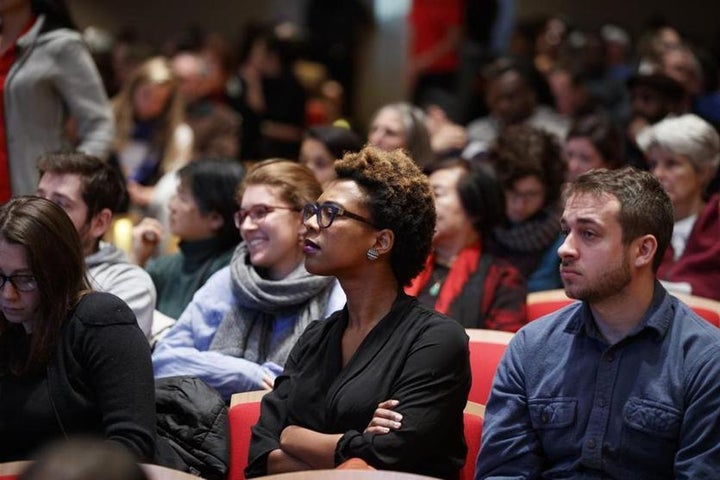 Clearly, Walsh's heart is in the right place. Yet, to date he continues to think of race in jejune terms that ignore Boston's complicated history, its tribal propensities, its unconscious racial aggressions.
One important thing that Walsh should take to mind as he continues his brave endeavor to defeat the dragon of race is that such feats are rarely achieved by government alone.  Racism across American history was always ultimately been diminished by outsiders and the victims of discrimination.  Government has always acquiesced.
Diminishing racial inequity is ultimately in the hands of grassroots problem-solvers. Government is the helpmate. 
In this light Walsh and the various instrumentalities of his administration will better serve our city on racial issues by listening, learning and allowing an authentic movement to dutifully address our toxic racial climate.
REAL LIFE. REAL NEWS. REAL VOICES.
Help us tell more of the stories that matter from voices that too often remain unheard.