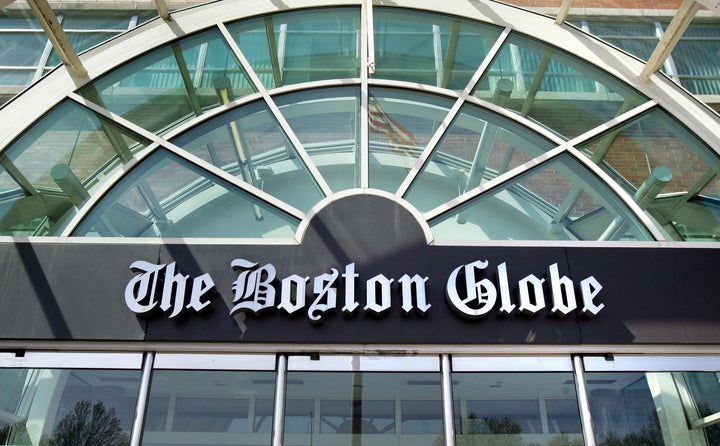 First, Spotlight was a team of reporters. Then it was a movie about reporters. And now it's a fellowship for reporters.
The Boston Globe announced Wednesday that it will partner with Open Roads Film, Participant Media and First Look Media to create a "Spotlight" fellowship. Named for the unit at the newspaper that exposed sexual abuse in the Roman Catholic Church, the fellowship will award $100,000 to a journalist, or team of journalists, to pursue public-interest investigative reporting in the U.S.
The Globe's reporting team is highlighted in this year's Open Road film "Spotlight," which chronicles their Pulitzer Prize-winning investigation into the church's handling of priestly wrongdoers.
Globe Editor Brian McGrory said that his paper remains committed to producing journalism that will "pierce secrecy."
"Whether it is the Spotlight Team's investigation of the Catholic Church in 2002; its relentless reporting of the criminal dealings of James 'Whitey' Bulger and his ties to federal law enforcement; or its most recent report on hospitals where doctors are running two surgeries at once, accountability reporting is an integral part of The Boston Globe's daily coverage," McGrory said in a statement.
"Without the brave and tenacious work of the reporters on the Spotlight Team, the true scope of the story might never have been told," said Tom Ortenberg, CEO of Open Road Films. "Pursuing a story to its end takes time and resources not often available to journalists; the fellowship will enable another important story and critical issue to reach citizens."
The resulting story will presumably run in the Globe, although the paper notes that reporters from other publications can apply for the fellowship and the Globe is willing to co-publish the story.
The committee charged with selecting the recipient will be composed of current and former Globe staffers, as well as outside journalists such as Betsy Reed, editor-in-chief of The Intercept. The Globe will take applications for the fellowship until Feb. 29 next year. The winner will be announced in June of 2016.
Related
Popular in the Community