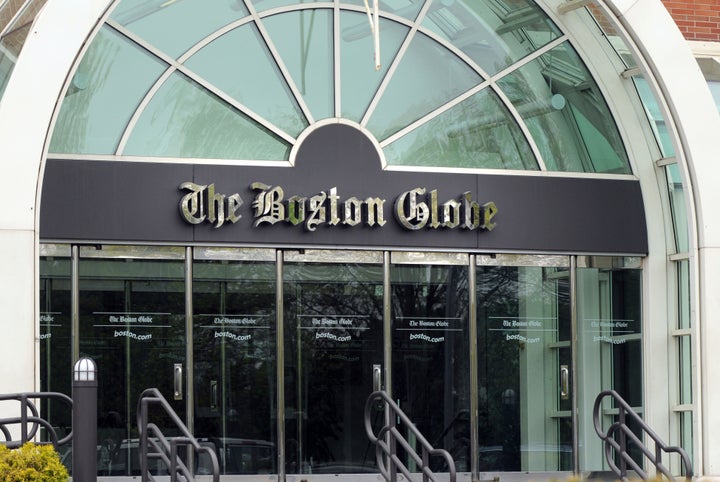 The Boston Globe was still under fire on Thursday for its decision to identify the tipster who led the FBI to mob boss Whitey Bulger. The tipster provided key information to the FBI which resulted in the arrest of Bulger and his longtime girlfriend. The Globe responded to the first round of criticism (which came mainly from their readers) in Tuesday's newspaper, however fellow Boston paper The Boston Herald. will not let up their case the the Globe jeopardized the tipster's safety by identifying her.
The Boston Herald's Joe Dwinell first reported about the issue in their paper on Monday. He pointed out that releasing her identity could not only put the tipster in danger, but could also dissuade future people from providing information to the FBI for other cases.
On Thursday, Dwinell reported that due to the naming of the tipster in Sunday's Globe, "Her background, photo, husbands, career and $2 million reward were detailed by the newspaper and now she faces the global media frenzy alone." According to former U.S. Attorney Michael Sullivan, "[The FBI] can't guarantee her 100 percent safety going forward. It's unnecessary publicity and unnecessary harassment."
The Globe stated that reporter Shelley Murphy "told representatives at the FBI and the US attorney's office before the story ran that the newspaper was considering naming [the tipster], and that neither agency raised concerns about her safety." As it turns out, while the Globe told FBI representatives that they were considering naming the tipster, the Globe did not wait for the FBI to actually respond.
CBS News reported that the FBI released a statement on Wednesday and said "its silence on the tipster should not be seen as acquiescence to that editorial decision." The FBI statement put the responsibility solely on the Boston Globe and said, "had the FBI responded one way or the other, the effect would have been to confirm or deny the identity of one of the tipsters. The decision by the news outlet to use an individual's name and photograph was a decision made solely and independently by that news outlet."

REAL LIFE. REAL NEWS. REAL VOICES.
Help us tell more of the stories that matter from voices that too often remain unheard.