Several news stations including the Associated Press and CNN previously reported that their sources confirmed that a suspect had been arrested, but now that information is being contradicted. CNN now reports that a federal source may have misunderstood and that other sources are saying there were no arrests made.
CLICK HERE for live updates
Authorities still maintain that they have footage of a man who they believe may have planted the bombs, according to The New York Times. The suspect has not been identified by name.
The Huffington Post's Chris Kirkham was at the U.S. Federal Court House in Boston as it was being evacuated in the afternoon. The evacuation is all clear. He sent the following dispatch at the time:
Federal courthouse scene is one of chaos right now. Have seen lots of people coming out the front door and us marshals are clearing everyone out. They're trying to clear the entire parking lot in front of the courthouse. Hundreds of journalists and spectators are here.
This is a breaking news update. Check back for more updates.
Related
Before You Go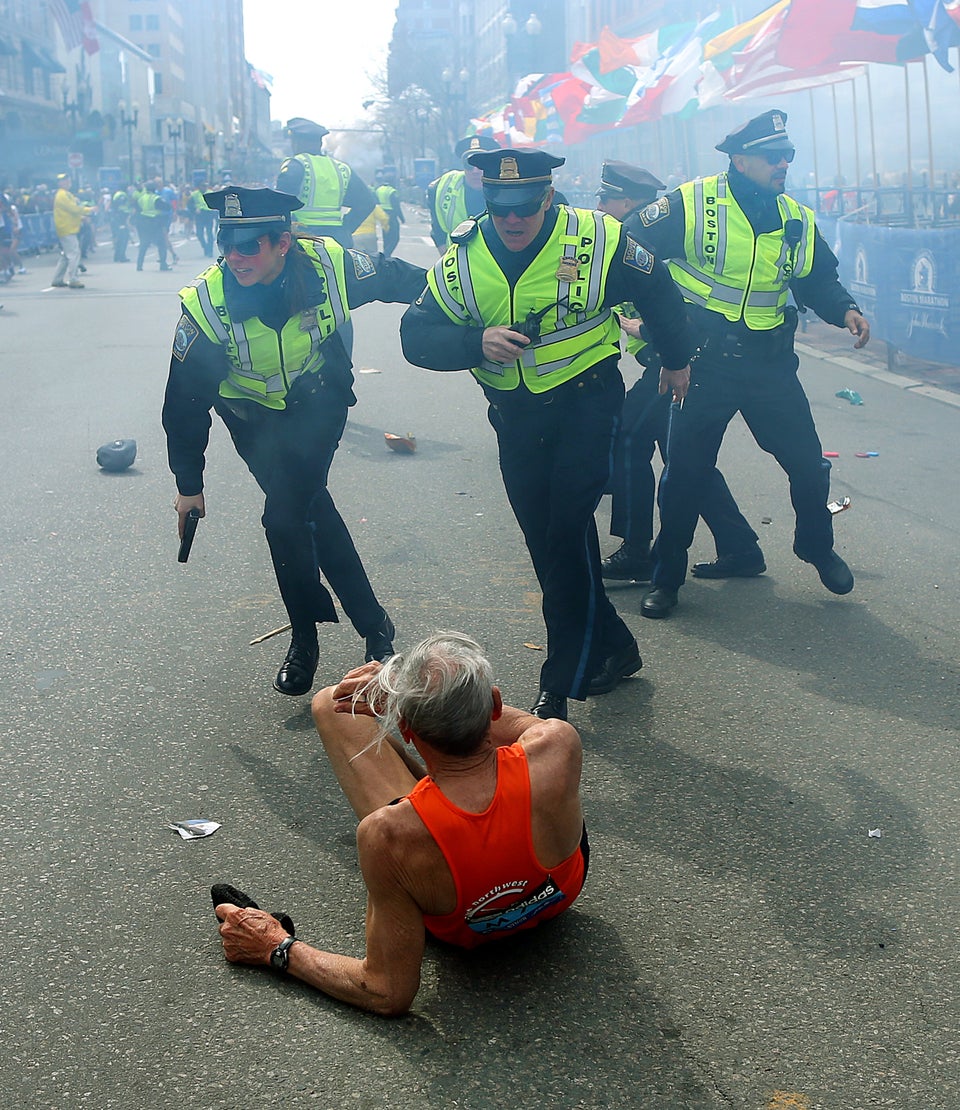 Boston Marathon Explosion (GRAPHIC PHOTOS)
Popular in the Community