Authorities released photographs of two individuals -- identified as "Suspect 1" and "Suspect 2" -- wanted in connection to the pair of deadly blasts at the Boston Marathon finish line Monday.
The images, revealed from behind two black poster boards, show the two individuals walking through a crowd near Boylston Street moments before the terror attack, which killed three people and wounded at least 180 others.
"These images should be the only ones that the public should use to assist us," FBI Special Agent Richard DesLauriers said in a Thursday press conference, discouraging people from paying attention to unofficial photos published in the mainstream media and on the Internet.
CLICK HERE for live updates
"The only photos that should be officially relied on are the ones before you," DesLauriers said.
"Suspect 1" is wearing a dark hat, "Suspect 2" is wearing a white hat.
"They appear to be associated," DesLauriers said. "Suspect 2" dropped a backpack at the site of the second explosion in front of the Forum restaurant and proceeded west, he added.
PHOTOS: (Story Continues Below)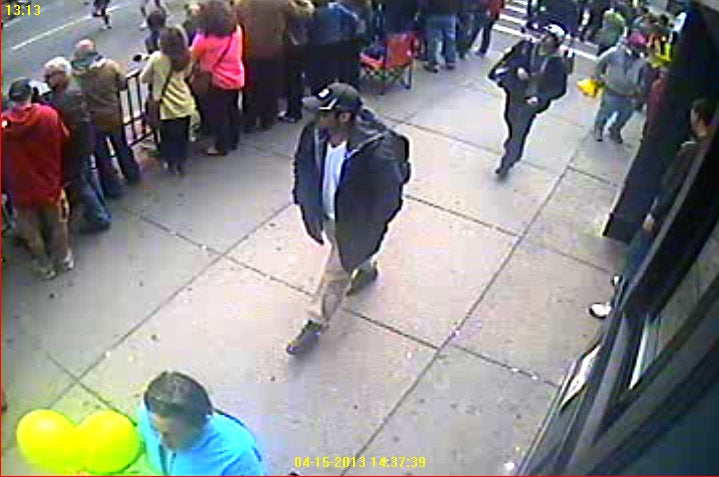 Boston Marathon Bombing Suspects
Another FBI agent told The Huffington Post that he believed that the photos were provided to investigators by the public.
DesLauriers promised that arrests would be made, saying "all responsible for the bombings will be brought to justice."
The FBI considers these men armed and dangerous. They request that the public phone 1-800-CALL-FBI with information that could lead to an arrest.
Speaking at an interfaith healing service earlier Thursday, President Obama conjured imagery of perseverance, future parades on Boylston Street, and the 2014 Marathon.
"We may be momentarily knocked off our feet, but we will pick ourselves up. We will keep going. We will finish the race," Obama said at the Cathedral of the Holy Cross in Boston.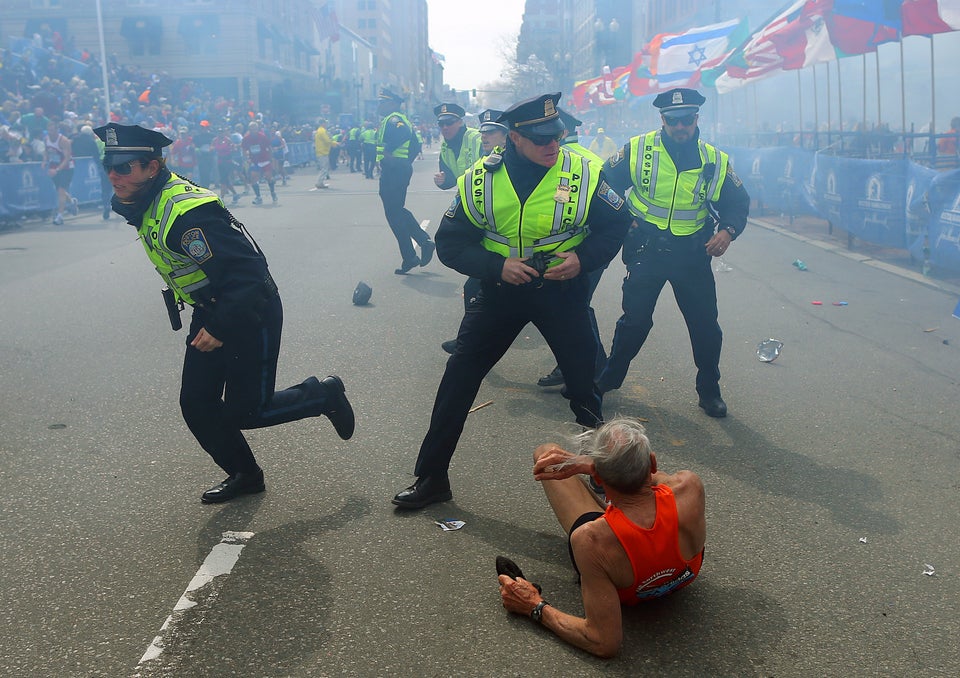 Boston Marathon Bombings
Related
Popular in the Community