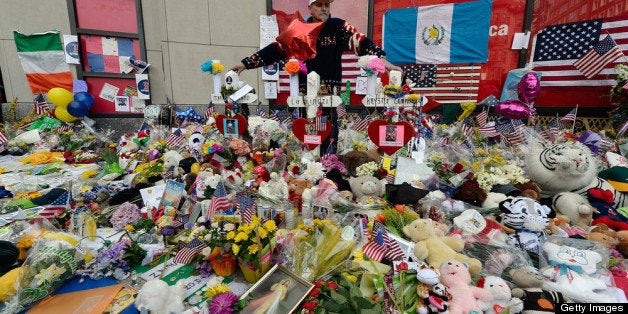 Out of great loss, grows great opportunity... for scammers. Warnings are being issued across the country to watch out for fake charities springing up in the aftermath of the tragic Boston Marathon bombings.
Simply type in "Boston Marathon Bombings" on Facebook and you'll see dozens of pages pop up. Some may be legit, some may not. Now, type in the name of one of the tragic victims such as, "Krystle Campbell", and you'll find several pages with her name. Which one is the real "Krystle Campbell" page? Lisa Anne Kiraly says it's the one she created. "I didn't want someone with less than good intentions to take advantage of this gorgeous family in their time of chaos and grief!"
Scambook, an online consumer complaint resolution site, says over a dozen charity domains have already been registered with names like "bostonmarathondonations.com", "bostonmarathonvictimfund.com" and "bostonmarathonattack.com".
How do you know whether a site is the real deal? The Massachusetts Attorney General warns the public not to give into emotional appeals without checking out a charity first. "After the unconscionable attack at the Boston Marathon, there has been an outpouring of support from people who want to help," AG Martha Coakley said. "We urge people from Massachusetts and across the country to continue to support the victims and those impacted by this horrific event. We also encourage people to do their homework on the charity before giving to ensure their money will go to the purpose they intend."
So, how can we be sure we're giving to a legitimate charity? Coakley advises:
1. If you are contributing over the Internet, make sure that the website you are visiting belongs to a legitimate, established and registered charity, and that the website and the charity match. See if other legitimate websites link to that website. After tragedies of this nature, there are always opportunists using the Internet to perpetrate fraud, and you should make sure that the website you visit is operated by the charity you want to donate to. Also, validate the site is secure and will protect your credit card number.
2. Check to see if the charity is registered and filing with the Attorney General's Non-Profit Organizations/Public Charities Division. Registration and filing information can be obtained online at www.mass.gov/ago/charitiesreports, or by calling the division at 617-727-2200 x2101.
3. Know your charity. Take the time to verify the address, phone number and contact information, and review the website and written material when possible. Consider a charity's history, purpose, track record and reputation. Never give to a charity you don't know anything about. If you have any doubts, well-established charities with experience in disaster relief, or organizations established with support from government agencies are generally a good choice.
5. Be wary of appeals that are long on emotion. A legitimate charity will tell you how it's using your money to address this horrific disaster.
6. Ask lots of questions. How much of the money goes to the charity and how much to a professional fundraiser? Ask who employs the telephone solicitor, whether your contribution is tax deductible and what the charity intends to do with any excess contributions that might remain after the victims' needs are addressed.
7. Beware of professional fundraisers who try to make their solicitations sound like they are coming directly from the charity itself or volunteers.
8. Do not pay by cash. Pay by check, and make it out to the charity (use its full name instead of acronyms), not the fundraiser. Never give your credit card number to a fundraiser over the telephone. If the fundraiser directly approaches you, ask to see identification. It is best to mail your check directly to the charity.
Individuals with inquiries or complaints about charitable solicitations should call the Attorney General's Non-Profit Organizations/Public Charities Division at 617-727-2200 x2101. You can also access the complaint form online.
Popular in the Community