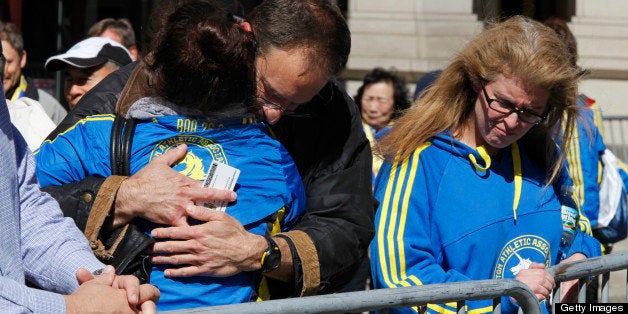 The extent of the victims' injuries is still unknown, but a number of bogus funds for people hurt in the Boston Marathon blasts have already cropped up.
According to TheDomains, more than 20 sites have been registered with names that appear to raise funds for victims of Monday's Boston explosions, but many appear suspicious since they are not associated with official charities. Some websites, including Bostonmarathonrelief.com, have just been licensed by individuals.
"Just minutes after the reports of the explosions hit the news, domain names related to the bombings were already registered and some parked by people looking to make money off the tragedy," Michael Berkens wrote on TheDomains. "While we don't know every registrants intention, we do know historically that many of the domain names registered immediately after were done to get traffic and make money parking domains or worse."
Moments after the blast, fake fundraising handles surfaced on Twitter, too.
"For every retweet we receive we will donate $1.00 to the #BostonMarathon victims #PrayForBoston," read the tweet.
The proliferation of fake fundraising efforts in the wake of a tragedy is hardly unusual, though.
"Tragedies inspire people to give," H. Art Taylor, president and CEO of Better Business Bureaus Wise Giving Alliance, said in a press release, "but, tragedies –- whether natural disasters or manmade catastrophes –- also inspire scammers to take advantage of that generosity. Social media, in particular, makes it very easy to reach a lot of people quickly, when emotions are running high and people feel the need to take action, any action, to help."
In the aftermath of the Newtown shooting that claimed 26 lives in December, for example, Nouel Alba posed as the aunt of Noah Pozner, a 6-year-old victim, in order to set up a fake fundraising site for his "funeral fund." She was arrested and charged with lying to the FBI.
"These scammers are stealing from the families of victims of this horrible tragedy," Noah's uncle, Alexis Haller, told the AP in December.
While many scams will inevitably arise, legitimate efforts will likely develop, too, and the Better Business Bureau offers a number of suggestions as to how to avoid giving to fake charities. The organization recommends making sure that the fund is registered with a state government agency and that donors find out how the money is being used.
For more donation tips, click here.
Support HuffPost
The Stakes Have Never Been Higher
Related
Before You Go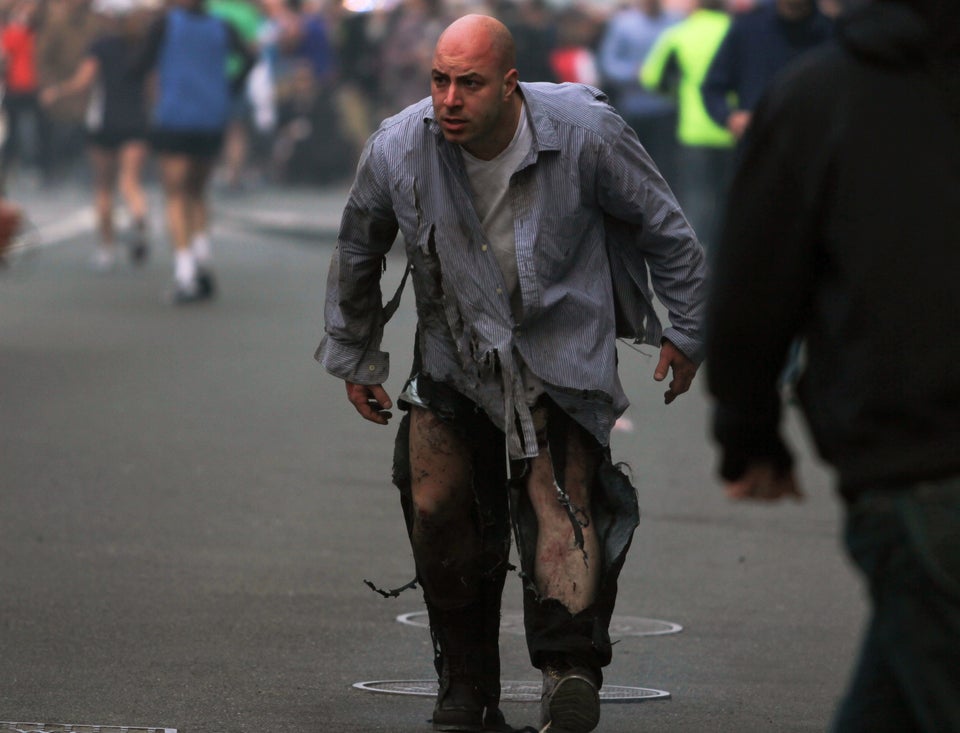 GRAPHIC WARNING: Boston Marathon explosion
Popular in the Community