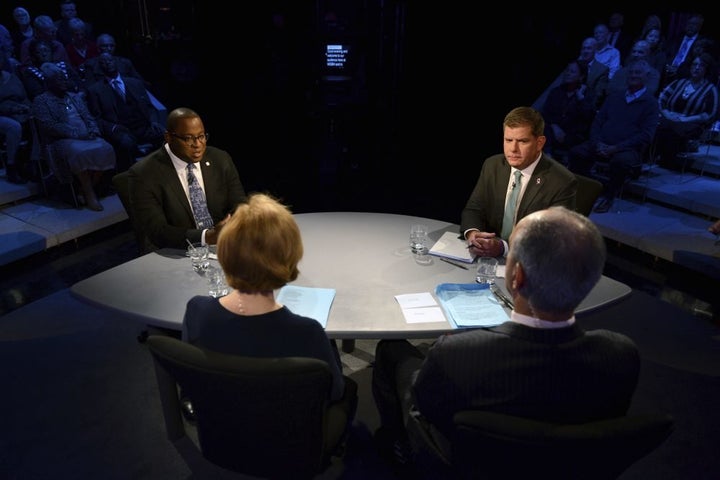 This week, the Boston NAACP released a stunning report card on incumbent Mayor Marty Walsh that reflects his legacy on racial relations in that city. The report is not good. And it deserves Mayor Walsh's real scrutiny at the polls for black voters.
Walsh, currently in his first term, oversees a city that is mostly black, latino and asian, and is running for re-election against an African-American mayoral challenger, City Councilor Tito Jackson. Jackson is the adopted son of a mother whose birth mother was raped and whose adopted father was a stalwart labor activist. His mother was also a public school teacher.
The local NAACP branch, headed by Tanisha Sullivan, gave only mid-to-low grades to Walsh, who has ― in the past ― shunned open debates with Jackson, a candidate pushing racial fairness in Boston.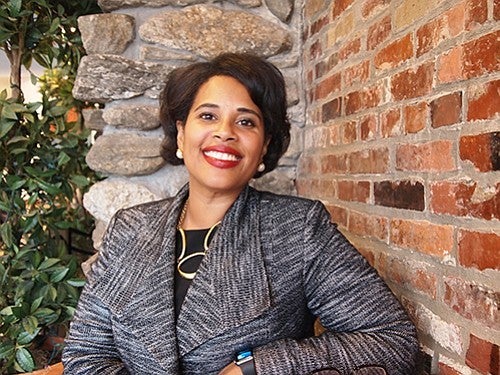 In the debate this week, Jackson grilled Walsh on issues that ranged from housing, to economic development, to income inequality, to poverty and crime in the city. Under Walsh, the city's black businesses only gained two percent of municipal contracts while they are 25 percent of the city. Walsh has also wavered on issues like police body cameras backed by the Black Lives Matter movement.
Jackson, otherwise, has backed concerns for local organizing.
But Walsh has refused to endorse the Ten Demandments, which call for sweeping changes in the city, one of the nation's largest that has not elected a black or minority mayor.
The Demandments prioritize racial equity and fair treatment in the municipality.
"The report's underlying public service value is that it highlights some entrenched issues that frankly have not been effectively addressed, solved or monitored consistently for decades. High youth unemployment comes most readily to mind. Unresolved, the same issues have continued to plague communities of color, impeding progress on all fronts" wrote Boston Herald columnist Joyce Ferribough.
The NAACP report agrees with what members of Boston Communities United, a grassroots collaboration of civil rights groups, have been arguing in Boston: black people have been ignored in a city which has seen enormous economic progress.
Walsh has been the recipient of the former mayor's economic vision. The building growth has been phenomenal in the downtown regions and in high-income neighborhoods.
But Walsh's most prominent failure seems to be his reluctance to spread the wealth and respect the legacy of blacks in his city.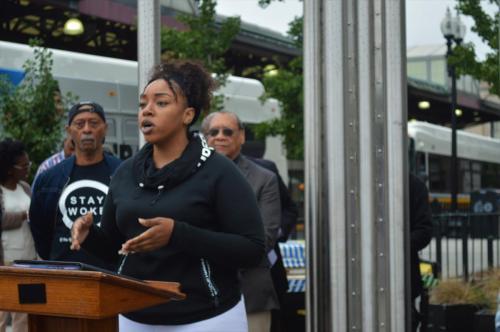 He has failed to address renaming Faneuil Hall in Boston, an edifice named after a slave owner. That national monument offends the civic dignity of black people in the state's capital city. I have led the city in this effort.
In addition, African American teachers are under-hired in Boston's public schools despite a court order, issued 30 years ago, intended to ensure blacks account for a minimum of 25 percent of the teacher corps. And furthermore, Walsh has wavered significantly on the use of police body cameras in the city.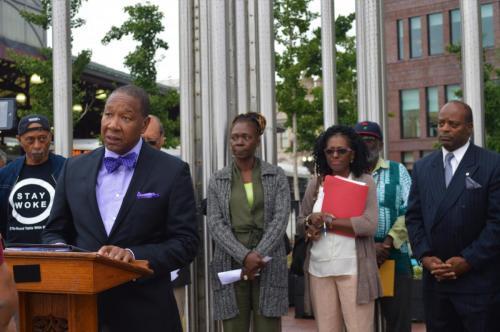 The Boson NAACP, however, has arrived late. It had promised to deliver a report card four years ago under its former leader Michael Curry, but It's current leader shows bravery and an ability to get things done. Let hope she can. To that point, the Boston branch of the NAACP would do well by activating its branch members to embrace the 10 Demandments. They could also be helpful in sitting with the current mayor and the challenger to discuss, in open forums, the profoundly moving issues of racial division that impact the city before the election on November 7.
This would begin to heal the racial divide in the city and heal the legacy of hatred that divides its citizens there.
At the least, the Boston NAACP, the Urban League of Eastern Massachusetts and the Boston Lawyers Committee for Civil Rights should push for minority rights and increased voter participation.
Calling all HuffPost superfans!
Sign up for membership to become a founding member and help shape HuffPost's next chapter
BEFORE YOU GO