The cutest member of Boston's police force is living in style.
SWAT Cat, the unofficial feline mascot of the police Special Weapons and Tactics unit, just got a snazzy, brand-new "kitty condo," courtesy of Boston officers.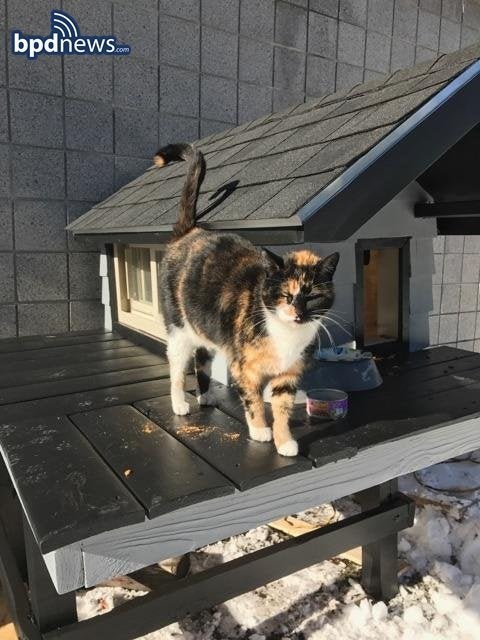 Officers got her spayed, microchipped with an ID, and vaccinated. But try as they might, they could never get her to be a fully indoor cat.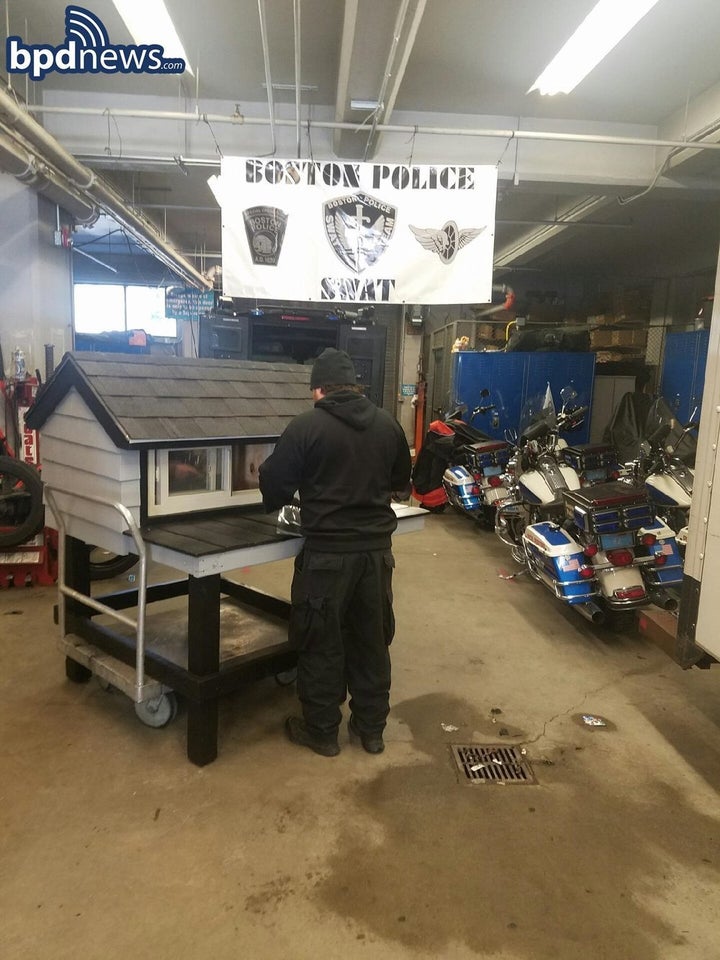 SWAT officers built the cat several shelters to protect her from the elements.
The new deluxe condo is the best one yet. It features a "studio interior layout," as well as a deck and glass doors with "panoramic city views." The police department noted in a press release that Officer Jamie Pietroski stayed late after work several nights to complete the prime piece of real estate.
"They have built numerous shelters for her in the past ― none more impressive than this one which is fully insulated and suits her independent lifestyle," the department said on Facebook.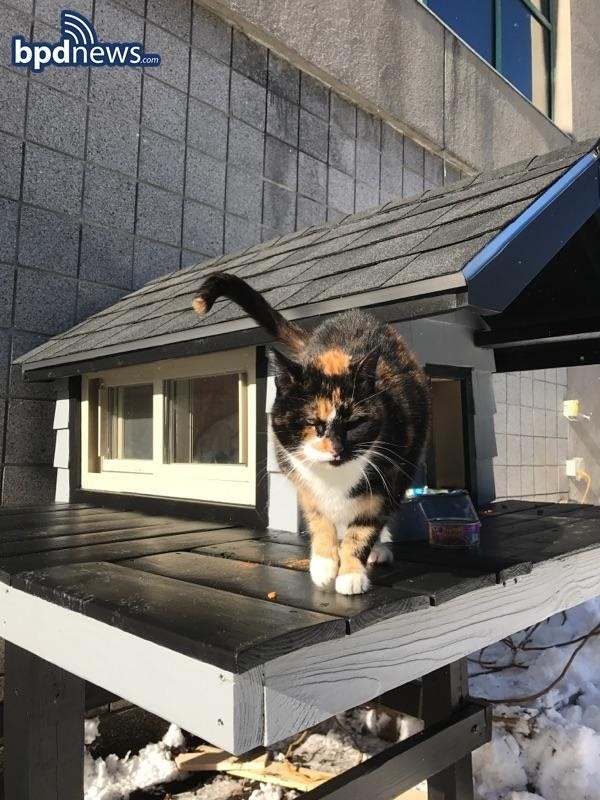 SWAT Cat caused a citywide panic in 2015, when she vanished without warning, but she returned to SWAT headquarters a month later, safe and sound. Maybe the new condo will convince her to stick closer to home.
Before You Go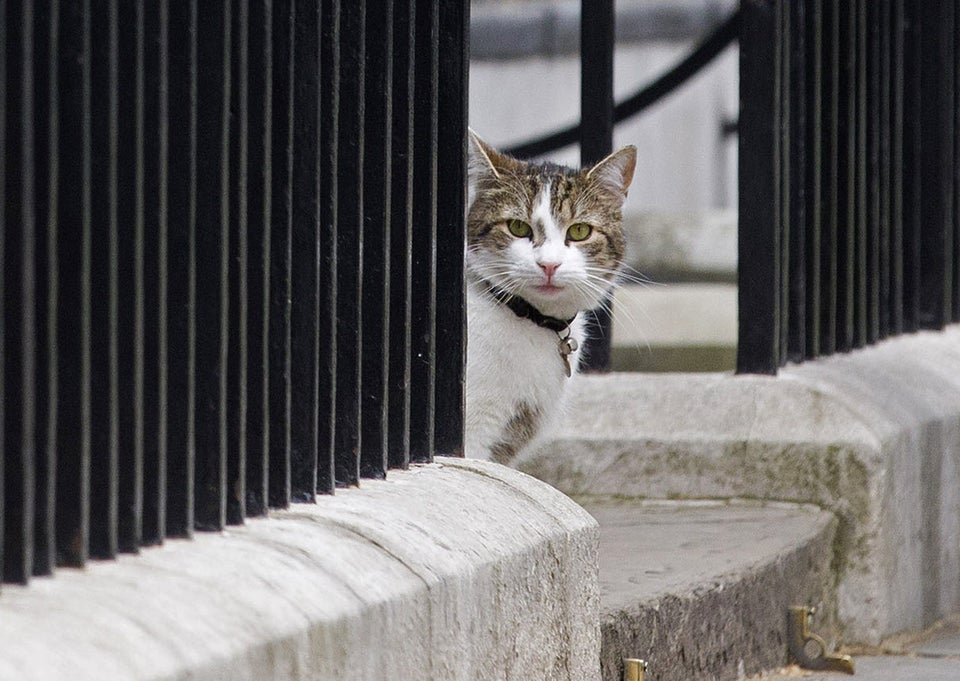 Cats, Cats, Cats!