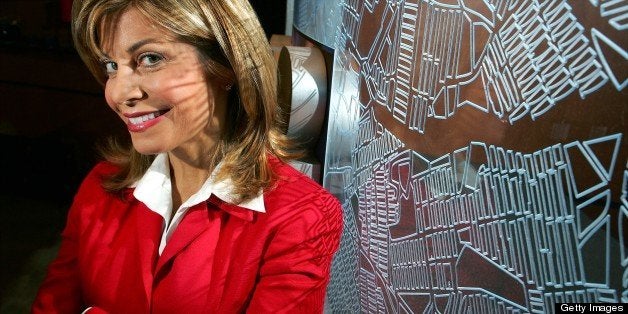 A violent, hectic week was beginning.
Cheryl Fiandaca, the bureau chief of public information for the police department, sent that tweet, and many others that would come to define a week that captivated a city and a nation. Fiandaca, a lawyer and a television journalist for 16 years, had little previous inside experience with manhunts, terrorism -- or with Twitter -- before taking the police job 10 months ago.
But Police Commissioner Ed Davis had made it clear to Fiandaca and her team of information officers -- two sworn police officers and three civilians-– that he wanted to increase the department's social media presence and communicate with the public through a more active Twitter account. Last week, active it became.
The police department's stream of tweets ended up being the best defense against misinformation and Bostonians' lifeline for communication about the men terrorizing their city. This single Twitter account, perhaps more than anything else on the Internet, memorialized the horror of the bombs and the joy of the capture in real time.
Conflicting media reports, from the number of casualties in the hours after the blasts to the "dark-skinned" suspect that CNN said had been arrested mid-week, made @Boston_Police the go-to source for journalists and citizens.
This strong social media showing started with a single tweet from a Forever 21 store at the Northshore Mall. Fiandaca was shopping with her teenage niece, Renata Fiandaca, when she began getting phone calls -- some broken up because of the disrupted cell service in the area.

"It was difficult to communicate. When I finally got a call and spoke to the commissioner, he said, 'We need to push this out and let people know what's happening,'" Fiandaca recalled. "That's what I did, I started tweeting from my phone at that mall."

Acting fast on Twitter was of the essence, but so was getting back to the department's command center from Peabody, Mass., about 30 minutes away. Her niece came in handy.

"I got into the car -- my niece is 17 -- and she's got my phone and I'm telling her what to say and she's tweeting it out," said Fiandaca.
Renata tweeted the second message from the car 13 minutes after Fiandaca had sent the first one.
The message was retweeted 566 times. Ten minutes later, at 4:02 pm, Renata tweeted this:
It was retweeted 7,557 times.
Those tweets were sent two hours before Fiandaca confirmed that her own sister, who finished the marathon (her 29th) eight minutes before the explosions went off, was not among the injured or dead.

"I have six brothers and sisters and everyone is calling me saying, 'Have you heard from Gina?'" recalled Fiandaca. "It was just terrifying." Her large family also includes many with ties to police work.

The day of the bombings was a Boston holiday -- Patriot's Day -- but Fiandaca said most of her colleagues didn't need to be called in to work. Even the unpaid intern showed up, unsolicited.

Over the next five days, @Boston_Police became a digital hub people turned to for license plates to look out for, pictures of the suspects and live updates on their whereabouts, and such basic information about whether it was safe to go outside.
Fiandaca said her team was briefed by commanders three to five times a day and followed restrictions on what they were allowed to say, and what they weren't.
"We staffed 24 hours," Fiandaca said. "Someone was always here. We tried to put out as much information as we possibly could without jeopardizing the investigation."
Fiandaca relied on her reporting instincts more than her growing Twitter skills. But her team is well-versed in social media and could be trusted to compose the right kinds of messages without police brass signing off.
"Everybody here is pretty seasoned and they know what to say and what not to say," Fiandaca said.
At the same time, the team had to monitor the reports surfacing elsewhere to correct the record when others got it wrong. Two days after the bombing, Fiandaca was watching the news coverage when she saw CNN misreport that a suspect was in custody.
"I'm watching TV," she said, "and I thought, 'Oh my gosh, this is getting crazy. It's turning into a frenzy.' Our phones are ringing off the hook. I'm thinking, 'We've got to end the crazy.'"
Fiandaca took to Twitter:
More than 10,000 people helped to spread that message by retweeting it.
"I think we did ourselves a lot of good by doing that," she said. "It wasn't necessary to say, 'These folks are wrong.' It was necessary to say, 'This information is right.'"
Commissioner Davis had made it clear that the department's information updates should be frequent and transparent. The tone of the Twitter feed had always been matter-of-fact, and the social media team stuck to that sensibility throughout the week, for the most part. The department wanted to convey the seriousness of the situation without becoming hyperbolic.
But sprinkled within logistical updates about the timing of press conferences and street closures were messages that allowed the department's personality and what Bostonians were enduring to show through.

On April 16, a member of Fiandaca's team shared this moment with @Boston_Police's followers:

Some of the police officers working non-stop knew people who were at the marathon, or were there themselves and had seen the carnage firsthand. Many wouldn't go home to sleep.
"This was an emotional time for everyone involved," Fiandaca said.

Just after midnight on Thursday, Fiandaca was home catching up on sleep when the phone rang. The voice on the other end said an officer had been shot, a car had been hijacked, and we think these are the guys.
Fiandaca picked up two information officers at headquarters and headed for Watertown, Mass. Tensions were so high that on the way there, the officers pulled over two men on bikes, got them on the ground and checked their identities.
By 1 a.m., the group arrived in Watertown, where the two suspects in Monday's bombings had been in a firefight with police, killing one of the brothers. Officers were still combing for improvised explosive devices along a quiet suburban street.
"I was thinking, 'This is not what I signed up for,'" Fiandaca recalled. "I was thinking this is absolutely crazy, that I'm somewhere where there might be bombs. It was surreal."
Fiandaca's team started tweeting a blurry security camera photo of the now-infamous suspect in the white cap, and continued to retweet it thoughout the night.
By 9:32 a.m. Friday, a new picture had surfaced, along with a name. @Boston_Police tweeted this message:
It was retweeted more than 15,000 times.
Fiandaca was in a command center in Watertown coordinating with her team members, who were spread out across the city. They spent the rest of the day taking turns tweeting public safety messages, along with instructions to the media. When someone approached Fiandaca during the manhunt and said they thought they'd heard a radio program give the address of where some officers were, she tweeted a plea to the media:
Later, after Dzhokhar Tsarnaev was discovered hiding in a boat in a Watertown backyard, Fiandaca was glued to the police radio. Two of her nephews were on the scene. One works for the Department of Homeland Security, and the other was part of the SWAT team surrounding the boat.
"We were listening to the whole thing, that they found blood on the boat, that they were going to bring in equipment to take the tarp off and that we were calling for the tactical unit. We listened to everything. We listened to the round of gun fire," she said. "Being so close to it with my family, this was a tough one."
When it was time to alert the public that the suspect had been captured, Fiandaca had been awake for 36 hours. There were cheers and hugs among officers. The Boston police Twitter account now had more than 300,000 followers.
At 8:58 p.m, Fiandaca looked down at her phone and saw a tweet sent by Jamie Kenneally, a member of her team:

"I kind of thought, 'Yeah. Exactly,'" Fiandaca said.
Others agreed. The message was retweeted about 143,000 times and became headline fodder for CNN, NPR and The Washington Post.
The police Twitter account has since been applauded for leading an honest conversation with the public during a time of crisis in a way that no police department has done before. Mashable declared that Boston's finest had "Schooled Us All on Social Media."

Fiandaca, who declined to give her age, said she's flattered.
"It was mostly instinct on my part being a reporter for so many years than it was any kind of skill," she said. "Because I really didn't have any special expertise on this. Of course now, it's kind of funny."
Related
Before You Go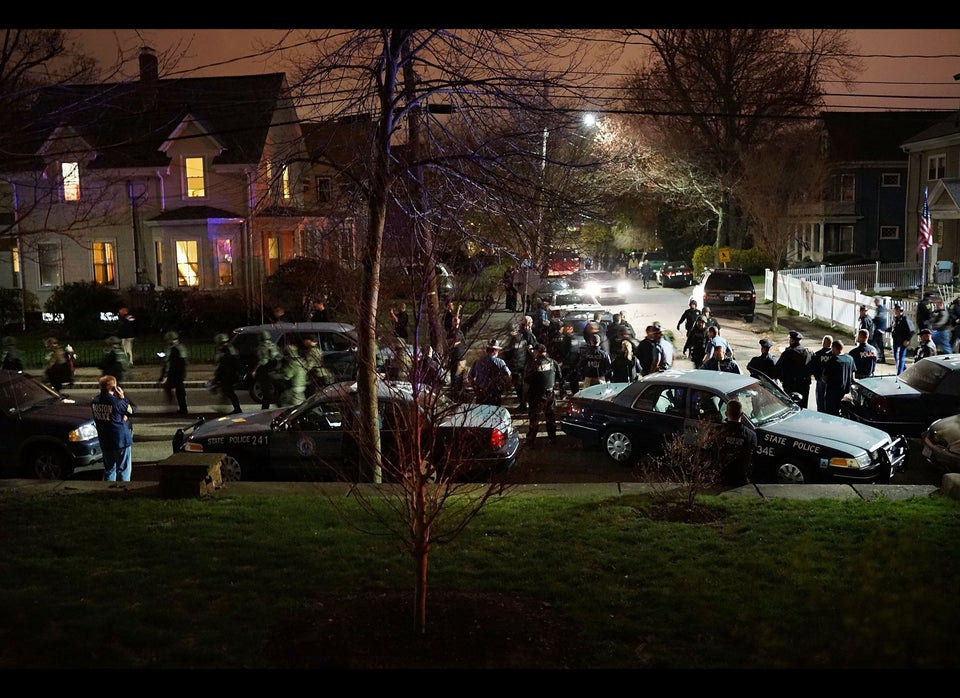 Manhunt For Suspect #2
Popular in the Community