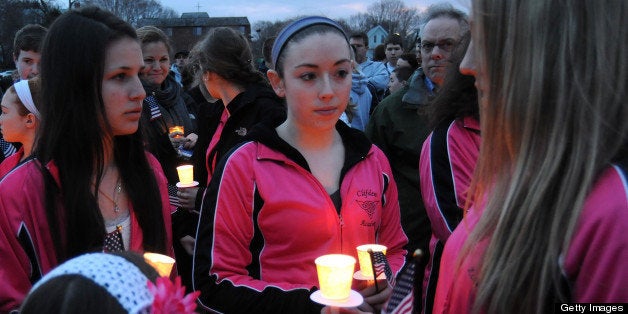 After a week of April vacation bookended by a tragic marathon bombing and a manhunt that killed one suspect, Tamerlan Tsarnaev, and brought the other, Dzhokhar Tsarnaev, into custody, Monday marks a return to class for students of Boston Public Schools.
While the district is focused on helping students cope and carry on, some teachers wonder if and how students in Boston's tougher neighborhoods will distinguish the bombing from what they see as the regular thrum of gun violence in their neighborhoods.
Across the 55,000-student school district, BPS spokesperson Lee McGuire said, schools are prepared to help students cope. "We have 60 … staff who are school psychologists and social workers," he said in an email. "Additionally we will have the support of 250 community mental health clinicians." Schools were entirely shut down Friday as law enforcement searched for the second suspect and Boston remained on lockdown.
Superintendent Carol Johnson told families on a conference call Sunday evening that some schools might mark the one-week anniversary with a moment of silence. "We are all proud of the Boston Police and the so many others who worked to keep us safe," she said. "We look forward to seeing you back in school tomorrow."
But at the classroom level, teachers have been anticipating different reactions to the violence, and struggling to find solutions to get children engaged in their classwork after such a harsh week. "They're just going to have a million questions for me, and anxiety and curiosity," said Ted Chambers, a sociology teacher at Edwards Middle School in Charlestown. "I'm going to reassure them they're safe in school, that they're not targets … The challenge is going to be getting them focused and keeping them on task, getting their minds off of the trauma of the last 10 days."
One tactic is getting away. Audrey Jackson teaches fifth grade at Manning Elementary School, which is specifically designed for students who have faced trauma, violence and instability. As of Friday, the school planned to proceed with a scheduled five-day trip to live and work on a farm. "I think it will be good," she said. "They'll be away from the city, away from the media, and they'll have time to process." She plans to talk to her students about how courage doesn't mean the absence of fear.
Boston students were already shaken this year by the December shooting at Sandy Hook Elementary School in Newtown, Conn. Irischa Valentin, a third grade Spanish teacher in Dorchester, had her students do yoga and visual meditation after the event. Andrew Vega, an English language arts teacher in Orchard Gardens K-8 school, remembers having kids write down their thoughts and share them. Kids had "what if" questions, he remembers, as if they were inventing the worst case scenarios and pushing him to say they were not ultimately 100 percent safe. "A lot of it is assuring them that they are safe, then assuring them that these incidents are all very isolated and the good outweighs the bad," he said.
But that's getting harder. "It's exhausting," Vega said. "Things keep adding up." Now, the city is recovering from an explosion that injured many and killed three people, including 8-year-old student Martin Richard, and a manhunt that turned its streets into a virtual war zone with tanks and rifles.
While these two violent events made international news, some teachers said students in Boston's less tony neighborhoods -- particularly Roxbury and Dorchester -- are accustomed to the background noise of gunshots. Gene Roundtree, a sociology and biology teacher at Madison Park Technical Vocational High School, spent the week teaching at an acceleration academy at Higginson/Lewis K-8 School, a special tutoring program that went on during break for about 1,500 BPS students. The students, he said, didn't seem particularly affected by the bombing after they observed a moment of silence. Then, on Wednesday, there was a shooting at a park across the street from the school, Higginson/Lewis K-8 School, in Roxbury. The school went on lockdown for three hours, and teachers just continued class -- a drill, Roundtree said, that felt all too familiar to the students there.
"One thing in Boston that isn't well discussed is that there is a pretty big divide between what goes on downtown and what goes on in Roxbury and Dorchester. It's almost two different worlds," Roundtree said. "There's a reality of violence in one community and rarely acts of shooting violence in the downtown areas of Boston."
Roundtree said one of his former students was murdered in the beginning of the school year. The case remains unsolved. "I'd love to say she's my only former student who's been murdered, but she's not," he said. "I have another who sustained gun wounds and not fatally. The perception of violence in Roxbury and Dorchester is different from the perception of violence on Boylston Street."
While Roundtree plans to facilitate discussion about the bombings, he says he feels "our kids are extremely resilient, largely because the idea of random violence unfortunately is not novel to them. So they come into the school with a lot of coping mechanisms."
The manhunt, said Ethna Riley, who teaches social studies at Dorchester's Dever-McCormack Middle School, sent a confusing message about the value of human life. She said that while many of her students have been directly affected by violence, it's generally familiar to the entire school. "They feel it and they know it and they're hurting," she said. "[This] is certainly a heartbreaking tragedy particularly with a little boy involved, and yet every single one of these students has experienced a similar loss in their own life. The response to that loss is utter silence."
Riley expects her students to ask where the response was when their relatives were killed. "I don't have a good answer to that, as to why a murder is a run-of-the-mill, day-to-day event in their communities," she said. "When people die in a different way, in a different part of town, it's this event where the eyes of the world are upon them. This is the challenge. We're living in a society that is struggling with empathy."
Before You Go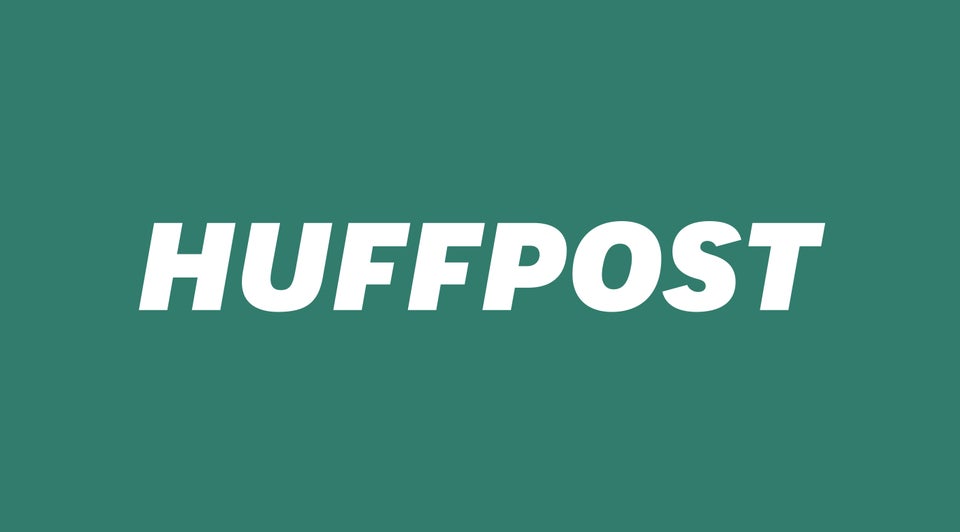 Boston Locked Down, Deserted During Manhunt
Popular in the Community