Two parties applied to trademark the unity motto "Boston Strong" just two days after the Boston Marathon bombing.
Following the explosions last week, "Boston Strong" emerged as a viral hashtag on Twitter, a rallying cry at public events and a logo on T-shirts.
According to their applications, obtained by The Huffington Post, custom T-shirt company Born Into It, of Woburn, Mass., and an individual, Kerim Senkal, of Allston, Mass., registered with the U.S. Patent and Trademark Office on April 17. They both seek trademark rights to use "Boston Strong" on apparel and accessories.
Ryan Gormady, the owner of Born Into It, told HuffPost that he filed because he was concerned that someone outside the Boston area would try to enforce the trademark. "Our interest isn't to police the mark," he said. "It's more to indemnify and protect ourselves and our colleagues and partners."
But Josh Gerben, a Washington, D.C., trademark attorney, said the applicants were wasting the $325 fee. The words "Boston Strong" belong in the public domain, he told HuffPost, because they've been so widely circulated and cannot be associated with any particular company or individual. After the Sept. 11, 2001, attacks, the government wouldn't grant anyone the exclusive rights to the phrase 9/11, Gerben explained.
"Boston Strong," now a worldwide meme and logo for many T-shirt makers, was even placed on Fenway Park's "Green Monster" wall.
" 'Boston Strong' cannot function as a trademark," Gerben said.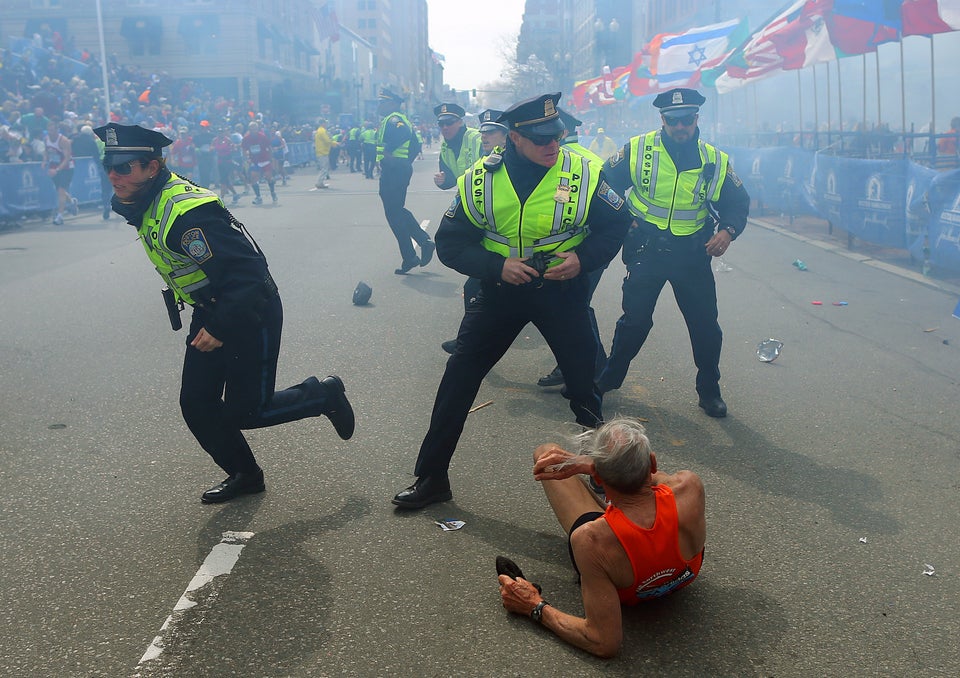 Boston Marathon Bombings
Popular in the Community