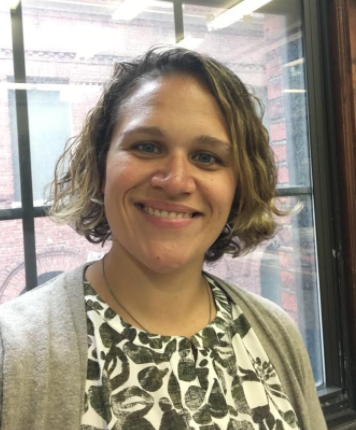 Teachers are a lot like students when they walk in to the classroom. Good educators never assume students have all the skills they need and they never stop developing their own skills.
And just as our goal should be to add to the toolbox of skills children have as they enter our classrooms, we as teachers have to constantly be learning and developing ourselves.
In my seven years as a teacher, I've found that the best way to add to my toolbox, to truly test myself and develop professionally, is by working in partnership with other teachers. Learning what works and what doesn't in their classrooms helps make mine more engaging for all of my students.
As individual teachers, we've honed our curriculums but even when we teach the same subject, each of us possesses strengths and weaknesses. That's why collaboration opportunities with other teachers are so important—they give us a chance to teach each other techniques we've found successful, and bring those techniques back to our classrooms.
Now, thanks to a partnership between the Boston Compact and Teach Plus, we have an opportunity to do just that—to share our skills with and learn from other teachers across Boston's schools.
This program is one of several efforts underway to help teachers, students, and families across sectors in Boston, and to further break down barriers between district, charter, and Catholic schools. And this latest example, the Boston Educators Collaborative, is a great one for those who care about excellence in our classrooms – in other words, all of us.
The Boston Educators Collaborative is a professional development opportunity for teachers in the three largest sectors of Boston's schools to share and improve their strategies. Mayor Martin J. Walsh joined local leaders in rolling out the program in early April at my school, the Mission Grammar School in Roxbury.
Selected teachers are now leading their peers through five weeks of lesson plans to help other teachers hone their skills. We have teachers from each sector—Catholic, charter and district—guiding courses that help colleagues learn new skills to teach math, writing, cultural competency, social/emotional learning and more.
We have eagerly come together to help achieve the same goal: To help our students make progress no matter where they learn. The course I lead is focused on skills related to Social Emotional Learning (SEL), a critical component in any educational system. I decided on teaching the course at the last minute but I'm so glad I did because it's amazing what we've already accomplished.
I'm a true believer in social-emotional skills—in my K2 classroom, I work with my students to become 'super-friends,' teaching them that kindness, caring, and helping others is how we can become the best versions of ourselves. My students love this and this approach has created a sort of incentive to strive to be kind and supportive, versus saying or doing hurtful things.
I'm finding sharing these skills and my students' experiences with teachers and helping them fill their own toolboxes with effective ways to help their students grow and learn incredibly rewarding. I'm also thrilled to hear feedback from them as they try out the skills each week and report back on whether they worked or not. If it works, the skill goes in the toolbox. If it didn't work, then we figure out a way to improve on it together and the learning in my classroom gets better too.
Teachers know from teaching that through conversation, collaboration, and a little trial and error, learning happens and gets better. We can all learn from each other and develop a stronger teaching strategy for our students here in Boston. Because at the end of the day, we're all here to help our students succeed.
Kristina Favaloro is a K2 teacher at the Mission Grammar school in Roxbury. She is a master teacher as part of the Boston Educators Collaborative.
Popular in the Community