 After two and a half years of stalled negotiations, the Boston Teachers Union and the School Department reached a tentative agreement Wednesday that will enact sweeping changes to the way teachers are evaluated, and also reduce class sizes at under-performing schools while bringing in new nurses, social workers and special education assistants, the Boston Globe reports.
The deal was struck 11 hours after the two sides sat down together for the first time since late August, when Mayor Thomas M. Menino requested the state Department of Labor Relations intervene and recommend a resolution to the stalemate.
Like Chicago, Boston belongs to the American Federation of Teachers. In Massachusetts, it is illegal for teachers to strike, however, and according to Chicago Mayor Rahm Emanuel, the strike issues cited by the city's teachers are actually prohibited under Illinois state law, WLS-TV reports. But Chicago union members have interpreted the law differently, and maintain they are striking legally.
The agreement also ends the practice of automatic annual pay raises for all teachers, and mandates teachers who fail reviews not receive a pay raise until they show improvement. Those who show no signs of improvement could face early termination.
The six-year contract still requires approval from the union's 5,000-plus members, the school board and city council.
Some, including City Councilor John Connolly and Boston Municipal Research Bureau president Sam Tyler, thought school officials -- wary of the situation in Chicago -- made too many concessions, the Boston Herald reports. For instance, the deal does not address proposals to extend the school day by 45 minutes. It also does not adapt pre-existing "bumping" rules that require administrators to find spots for all existing teachers, often at the expense of young teachers losing jobs.
That said, Menino lauded the agreement, saying, "We are taking our school system to the next level. This is a contract that is great for our students, works for our teachers and it is fair to our taxpayers," according to the Herald.
Similarly, Randi Weingarten, president of the American Federation of Teachers, praised both parties for their professionalism.
"The tentative agreement between the Boston Teachers Union and the Boston school district is a model of what's possible when all parties decide to do what's best for kids, teachers, schools and community," she said in a statement. "Collaboration isn't easy and trust doesn't happen overnight, but they are key for resolving differences and paving the way for a lasting labor-management partnership."
Related
Before You Go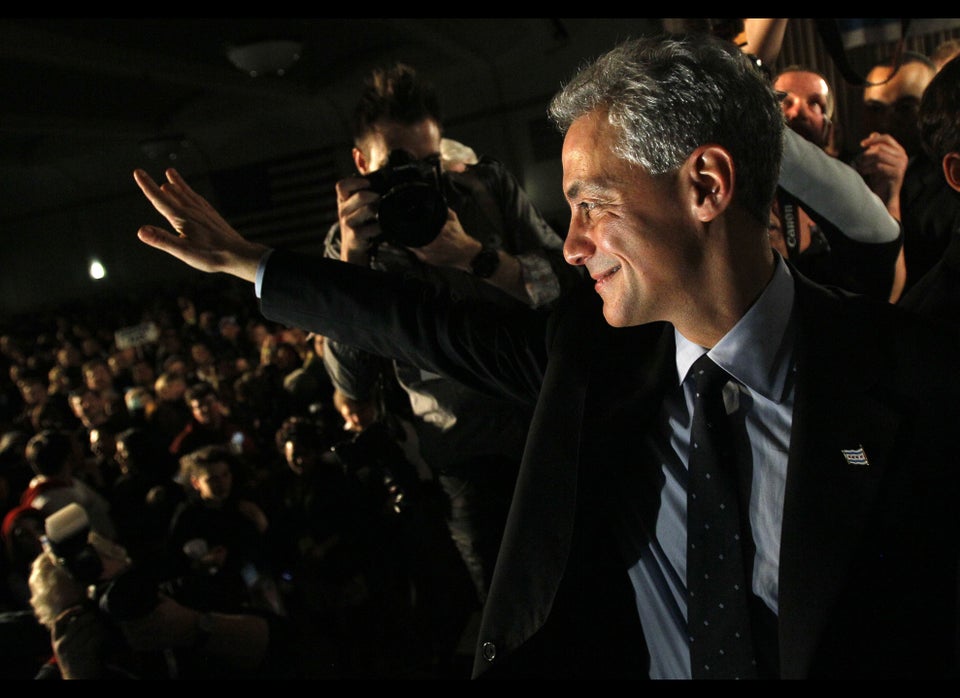 Chicago Teachers Strike Timeline
Popular in the Community