An elderly Nepalese man was given the chance of a lifetime on Tuesday, when a local airline allowed him to fulfill his life-long dream of flying in an airplane. According to The Himalayan Times, 106-year-old Bote Rai boarded a 35-minute flight from Biratnagar to Kathmandu, courtesy of Yeti Airlines, which runs domestically throughout Nepal. The airline reportedly extended the offer after the newspaper ran an article on Rai outlining his dying wish.
"I have always wanted to fly but I could never afford it, Rai said in the piece, published Sunday. "I want to fly like a bird in the open sky before I die."
Yeti heard the call, arranging a trip for Rai and his nephew to Kathmandu, where they will spend a night in a local hotel and tour the Pashupatinath Temple before returning home, Xinhua reports.
"We are not only making money through our business, we are also fulfilling our social responsibility," Saral SJB Rana, deputy director of Yeti Airlines, told Xinhua.
Despite never having been aboard a plane, Rai insisted that he wasn't afraid to fly. The Himalayan Times reports that upon landing, he beamed in front of the cameras while exclaiming, "Ramailo bhayo, ramailo bhayo," or "Had fun, had fun!" loosely translated.
Rai knew when to call it a day, however. When asked if he would fly again, he responded, "No, it's enough."
Check out these photos of 106-year-old Bote Rai on his maiden flight: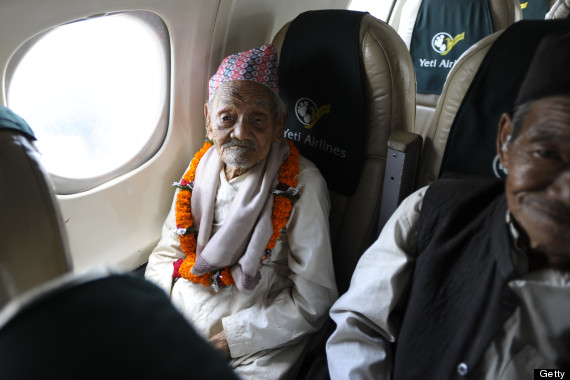 Elderly Nepalese man Bote Rai (L), 106, is pictured in his window seat of a Yeti Airlines aircraft after flying for the first time during his arrival at the Kathmandu airport on August 20, 2013. (PRAKASH MATHEMA/AFP/Getty Images)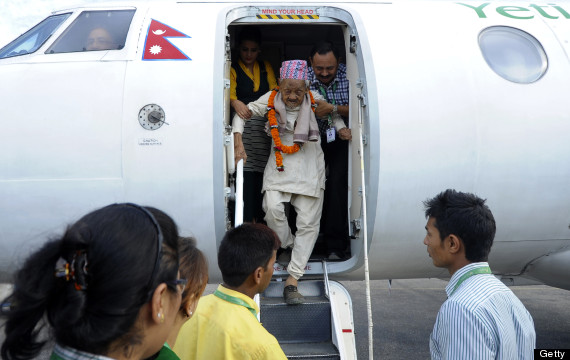 Elderly Nepalese man Bote Rai, 106, steps down from a Yeti Airlines aircraft after flying for the first time during his arrival at the Kathmandu airport on August 20, 2013. Airline officials said they sponsored Rai's flight after reading his wish to fly on an aircraft in a local Nepali newspaper. (PRAKASH MATHEMA/AFP/Getty Images)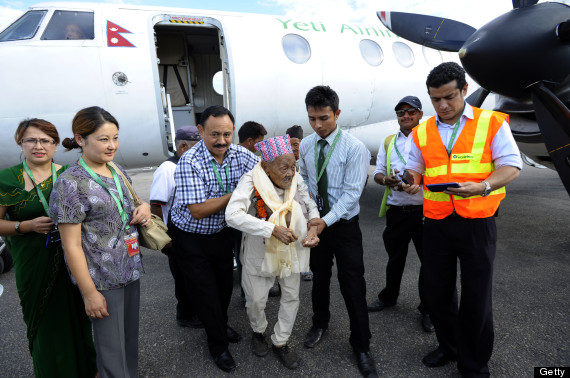 Elderly Nepalese man Bote Rai (C), 106, steps down from a Yeti Airlines aircraft after flying for the first time during his arrival at the Kathmandu airport on August 20, 2013. (PRAKASH MATHEMA/AFP/Getty Images)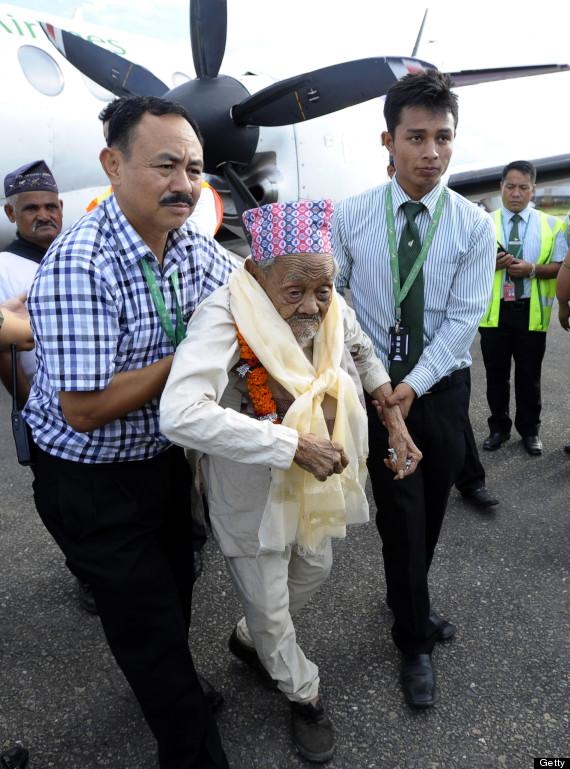 Elderly Nepalese man Bote Rai (C), 106, receives assistance on the tarmac after flying for the first time during his arrival at the Kathmandu airport on August 20, 2013. (PRAKASH MATHEMA/AFP/Getty Images)
Before You Go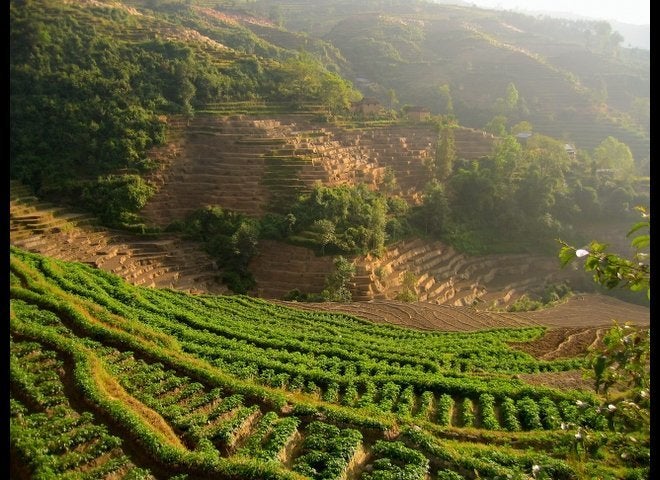 Nagarkot, Nepal
Popular in the Community