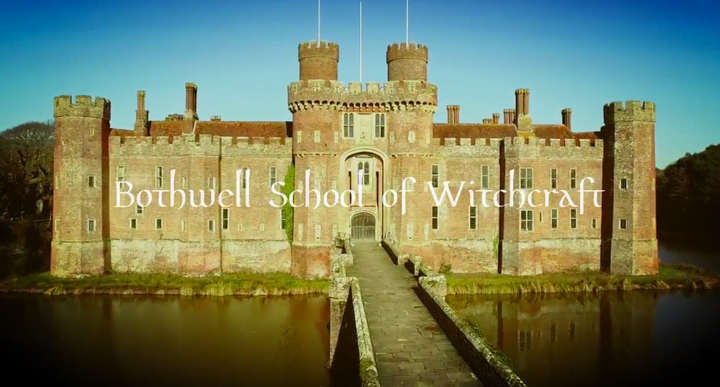 For all the young readers who waited in anticipation for a letter of acceptance to the Hogwarts School of Witchcraft and Wizardry, hopeful in spite of an awareness that it would probably never show, that dream ― or a version of it, anyway ― can now be realized.
The Bothwell School of Witchcraft is a weekend-long event in Herstmonceux Castle in East Sussex, England, complete with a moat and surrounding woodland. There won't be a giant, hairy groundskeeper there to greet attendees, though. The creators of the Bothwell School are clear on their site that the getaway isn't legally allowed to feature Harry Potter characters.
"However this means The Bothwell School of Witchcraft is set in an entirely different universe and time with entirely new characters and new plots!" the site's FAQ section reads, protesting too much, perhaps.
The school's four houses are reminiscent of Harry Potter author J.K. Rowling's, featuring green-and-silver and purple-and-gold color schemes. The Bothwell event will be like an extended dinner theatre, with character roles determined based on pre-distributed questionnaires. Robes and ties will be provided, but the event is BYOW (bring your own wand).
The Bothwell School of Witchcraft isn't the first attempt that fans or enterprising individuals have made to bring the world of Harry Potter to life. The organization has partnered with College of Wizardry and New World Magischola, related roleplaying weekends.
For fans willing to pay £400 to £450, tickets to Bothwell will soon be available on Kickstarter. In the meantime, there's always that creative space ripe for exploring: your imagination.
Related
Before You Go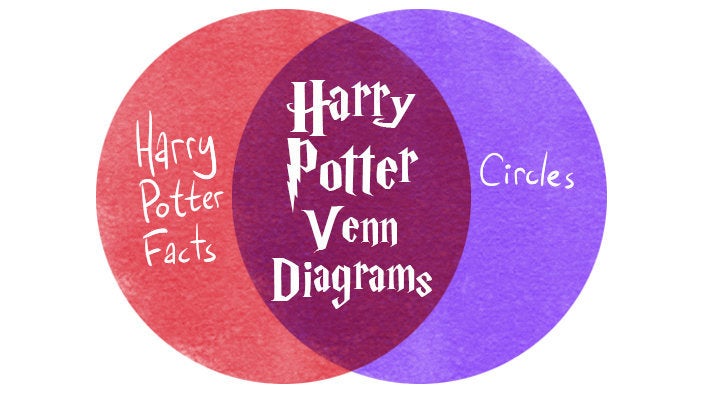 'Harry Potter' Venn Diagrams