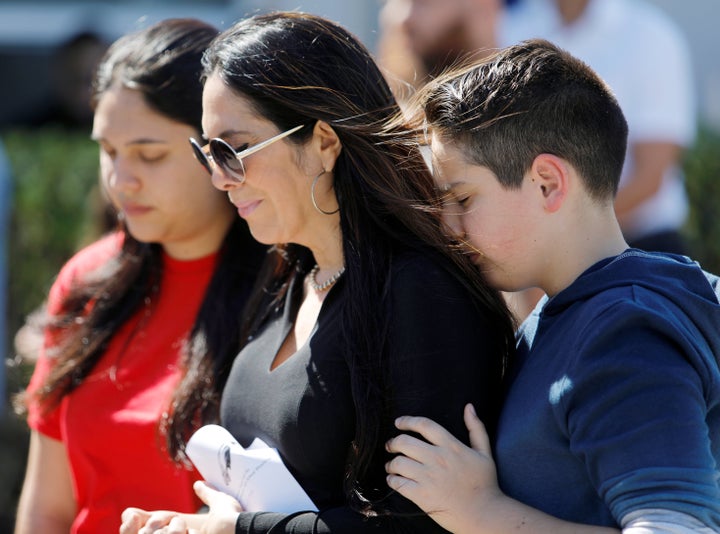 Trending hashtags that the Russia-linked accounts used on Thursday included #nikolascruz, #gunreformnow, #parklandshooting and #floridaschoolshooting, according to data on the Alliance for Securing Democracy's Hamilton 68 website. The site monitors English-language tweets from some 600 Twitter accounts, including bots, that analysts have identified as spreading Russian propaganda.
Hamilton 68 says that Russian government operatives created some of the content, while other content includes tweets that serve Kremlin interests, such as comments that attack the U.S. or promote conspiracy theories, disinformation and deep divisions over political issues.
Much of the content expresses a "pro-gun" sensibility, Wired reports. One highly shared example included a disturbing Instagram post tied to accused shooter Nikolas Cruz that presented Cruz as particularly unstable. Gun advocates have cited Cruz's apparent mental illness as an argument that gun control would have had little effect on him. President Donald Trump also referenced Cruz's mental health in his first tweet and remarks on Thursday about the shooting that claimed 17 lives.
RoBhat Labs' Botcheck.me, which monitors 1,500 political propaganda bots not necessarily linked to Russia, also found that its tracked bots' top hashtags on Thursday included #Parkland, #guncontrol, and #guncontrolnow.
Analysts say that Kremlin-linked content, including comments, may take different sides of an argument, but consistently attempts to steer conversations into more explosive, inflammatory face-offs to turn up the volume on animosity and inflame even more divisiveness in the U.S.
Twitter doesn't flag comments linked to Kremlin-controlled accounts in any way, so readers have no idea what their true source is. Twitter officials have said they are exploring ways to inform users if they were the target of Russian propaganda during the U.S. presidential election. The company announced last month that nearly 700,000 people in the U.S. followed, retweeted or liked content distributed by Russian government-linked Twitter accounts in the 10 weeks before the U.S. presidential election.
Facebook now has a tool for users to determine if they liked any pages or accounts created by the Kremlin-linked Internet Research Agency. Nearly 150 million Facebook and Instagram users may have seen ads and posts circulated by the group.