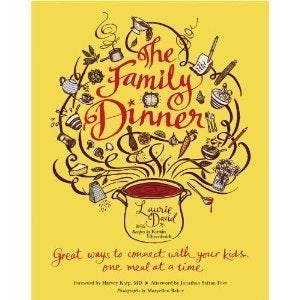 Parks are fun! And pretty. It's no secret, though, that our grassy, leafy -- and often jaw-droppingly gorgeous -- national parks have a problem. Litter. Try to enjoy a nice day outdoors, and you're likely to stumble over a water bottle or 20. At one of the most famous -- Grand Canyon National Park -- bottles make up 30% of waste stream and are the single biggest source of trash.

The top parks official there had a possible solution. Stephen P. Martin proposed a ban on selling any water bottles in the park last year. The ban was all set to go and the park had even spent $300,000 to install water-refilling stations so that people who brought their own reusable bottles could easily fill up. But in a New York Times article published this week, it was revealed that his plan was blocked from being put into action. Why? After Jon Jarvis, head of national parks, had a talk with Coca-Cola, he told Martin to stop. Yeah, that Coca-Cola. The company that makes Dasani water bottles and has donated $13 million to the national parks.
So is this another case of bad corporate influence? Not necessarily. Some people think the bottle ban was "absurd" to begin with. The Grand Canyon is in the desert. Hikers get thirsty. Why shouldn't they be trusted to buy water, drink it, and dispose of the container it came in responsibly? Then, again, what if they aren't bio-degradable? What the heck are we going to do with all the waste we can't reuse on our planet?
There are always two sides to an issue and both are worth talking about, especially when they concern places we all hope to one day visit. So for this week's Family Dinner, let's talk about our national parks.
Questions for discussion:

Why is littering bad anyway?
What are some ways that we can keep parks clean?
Do you agree or disagree with banning the sale of bottles in parks?
If we don't buy water bottles, how else can we drink water?
What are the national parks you most want to visit one day?
This Week's Recipe:
Each week, we give you something to talk about at dinner time, and now, something to eat too! Tonight's recipe comes to us from The Naptime Chef: Ginger-Lime Tube Pan Roast Chicken.
In her new cookbook, The Family Dinner, Laurie David talks about the importance of families making a ritual of sitting down to dinner together, and how family dinners offer a great opportunity for meaningful discussions about the day's news. "Dinner," she says, "is as much about digestible conversation as it is about delicious food."
We couldn't agree more. So HuffPost has joined with Laurie and every Friday afternoon, just in time for dinner, our editors highlight one of the most compelling news stories of the week -- stories that will spark a lively discussion among the whole family.
Subscribe to receive HuffPost Family Dinner Downloads by email every Friday afternoon.