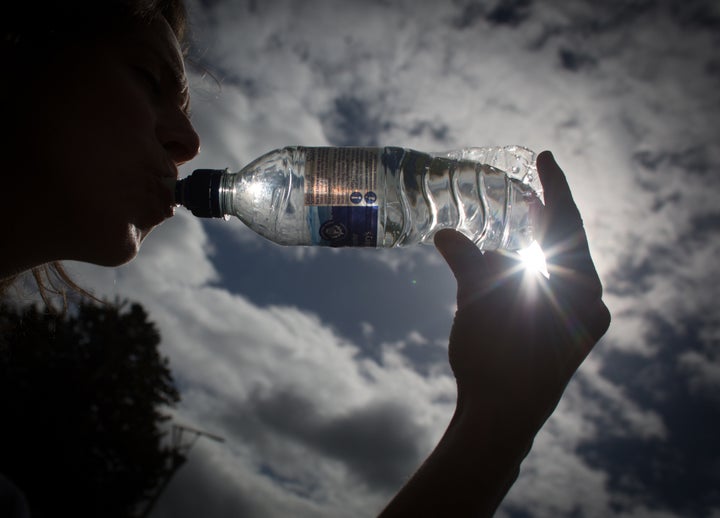 The bottled water industry is in the midst of a banner year.
Bottled water sales are set to outstrip soda sales in the U.S. for the first time since the Beverage Marketing Corporation began tracking the industry in the 1970s, according data the firm released earlier this month.
On one hand, this could be viewed as a public health victory, especially since industry leaders say rising health concerns linked with the consumption of sugary, calorie-laden sodas are largely driving the trend.
Critics of the bottled water industry point out that these increased sales represent the privatization of something that has generally been recognized as a public good. There is an incredible amount of waste generated along the way, and plenty of thorny questions about the ethics of water sourcing come up.
There is "no good news" in letting beverage companies ― like Coca-Cola and Pepsi, which each benefit from the rise in sales through their own water brands — take control of America's drinking water, Hawkins argues.
The Huffington Post recently spoke with the professor about what can be done.
Were you surprised to see this recent news that bottled water sales are surging past soda in the U.S.?
No, that is playing out everywhere. The way the beverage companies see it, there is a major attack on their market for selling dangerously oversweetened beverages. The way in which they respond to that is the introduction of a substitute market, which is water. All of this sort of implicitly says, OK, if you're not reaching for a Coke, reach for a branded water instead. They don't want to see their overall market share decline, so they've had to create other beverage lines that will cope with this.
I think it's depressing to the extreme to think that there could be any positive hype about people reaching for water rather than Coke if you acknowledge the fact that they're still reaching for a plastic bottle. If you want access to drinking water, you shouldn't have to access that through a single-use [polyethylene terephthalate, the most common type of plastic used in water bottles] bottle, which is creating phenomenal waste problems around the world. If we're committing to public health, what states and governments should be doing is intensifying people's access to free water in public. We should see more water fountains everywhere, and they should be clean and readily available all over urban space. They should really be providing a genuine alternative to sweetened beverages.
Situations like Flint are contributing to this. Recently, a new report found that 6 million Americans are dealing with PFOA and PFOS, industrial chemicals, in their water. There are justified reasons for people to be suspicious of their tap water, so how does that factor into this?
This is a tragedy, a failure of governing and a failure of the state. Flint should be ashamed of itself for taking taxes from people and not being able to meet its basic minimal obligation — to provide its people with the means of life which is safe public water, of course.
Beverage companies see a state failure as a market opportunity. If people are losing trust in public water, they say, "Here is our chance to insert branded bottled water into this state of uncertainty and make people think this is the only water people can trust." I think this is directly connected to the fact that beverage companies are creating doubt and manipulating public disputes about water quality to their own advantage.
Let's face it, it's pretty hard for a beverage company to turn water into water. We're getting access to water in a cheap, sustainable way through a massive, networked infrastructure of pipes. Sure, that costs a lot of money to provide, but it's nothing like the kind of money that goes into making single-use bottles. You have to do an immense amount of work to turn water into a commodity. Exploiting insecurity and doubt about existing forms of supply and generating incredible branding strategies that create all these new qualities for water — "untouched," organic and all the other bullshit — help create this brand platform that turns water into something that radically differentiates it from the ordinary old stuff coming out of the tap. But really, it's still just water.
How does the U.S. compare to other countries in terms of this? Situations like Flint aside, why are we leading the way on this trend?
I don't want to be an expert on the U.S., but it's pretty hard to promote government as a good thing there. It's crazy the kind of anti-government sentiments I've heard from the U.S. All of us couldn't function every day without government. Roads, traffic lights, being able to turn on the tap — all these things that we take for granted connect us as a community.
Government creates and maintains the common interest of the greater good. Water is at the heart of that and is something that should not be privatized. It's something that we need to share and we need to collaborate in protecting. I think we need a much more vigorous defense of the public good and why governments matter, and why governments are central to protecting the commons, and water is part of the commons.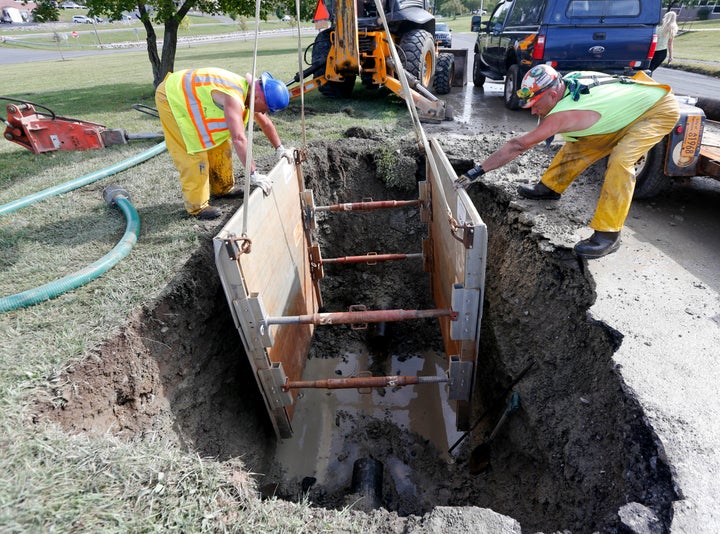 Possible solutions like tougher environmental and water safety regulations and improved funding for infrastructure are complex issues that can bogged down in politics. What can we do about this now?
There are some fantastic campaigns against bottled water, very impressive citizen-led campaigns to defend public water and demand access to water fountains in public, demanding that water supplies including aquifers or surface water be protected in the common interest. There's a whole lot of strategies communities can engage in, but governments really need to step up here and really need to understand they're in the business of providing services to populations and water supplies are the first one they need to insure and get right.
Outsourcing this and letting beverage companies step in and appear as the new model for infrastructure is a very depressing and troubling scenario. Governments need to realize that if they hand over their water supply to a beverage company, they're left with managing the externalities of that market — clearing up and taking away those discarded bottles and managing the hard waste generated from that is incredibly unsustainable and more expensive than providing proper infrastructure in the first place.
Some government entities, like Baltimore schools, are coming to the conclusion that given concern about lead or other issues, using bottled water instead of repairing a system is cheaper. What do you make of that?
That's a really disturbing picture, but it's one that beverage companies would love because they are now becoming the trusted infrastructure. If you let the public infrastructure become run down to the point where the amount of money to fix it and improve it is astronomical, that failure of the state just sets this opportunity for others to step in.
Do you think the bottled water boom will continue in the immediate future? Or could we be heading toward a bust?
I thought a couple of years ago there was evidence to show that bottled water was declining in European markets as a direct result of some really powerful activism. The marketing of refillable portable bottles certainly had an impact. The other thing that happened was a lot of public or semi-public water infrastructures started re-branding and asserting to their populations that they are providing safe water that's cheap and universally accessible. They had to engage in branding to compete with Coke and Pepsi, but it was quite successful in rebuilding trust in public water.
It worked in Europe, where there is still a lot of commitment to government. In the States, I don't really know. If people don't have that experience of accessing safe water when they turn on the tap, I can't blame them for looking after their own interest and trusting a beverage corporation. But the only way you could address this is to engage in good governance of water and to say to your population your water is safe, we are investing in infrastructure, so celebrate what a shared water economy can do. It's celebrating what we all have in common, and that is the need for water.
This interview has been edited for length and clarity.
Joseph Erbentraut covers promising innovations and challenges in the areas of food and water. In addition, Erbentraut explores the evolving ways Americans are identifying and defining themselves. Follow Erbentraut on Twitter at @robojojo. Tips? Email joseph.erbentraut@huffingtonpost.com.
Related
Before You Go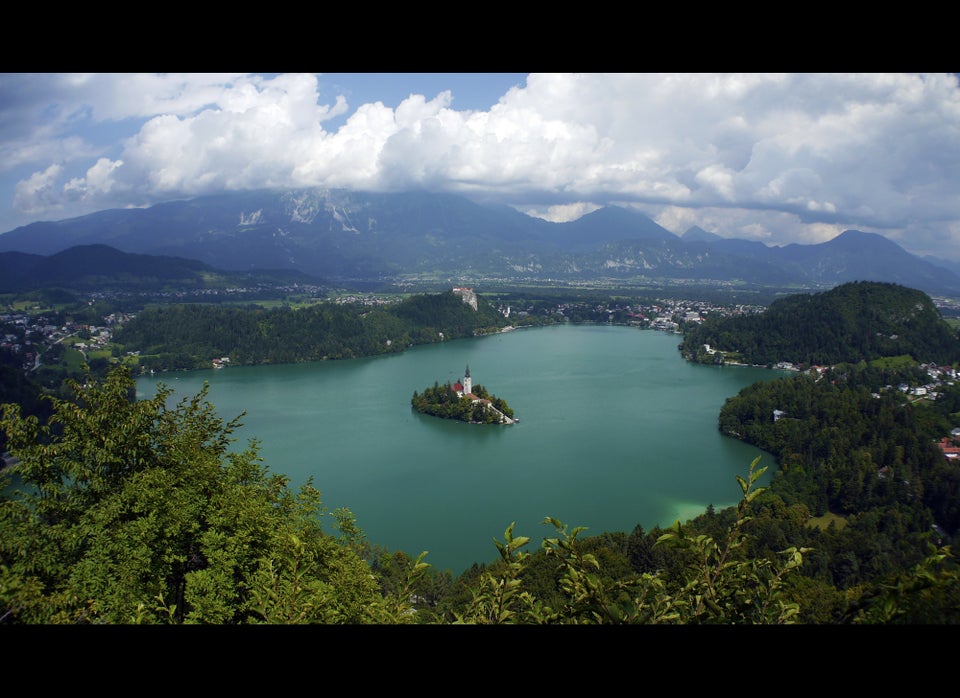 World's Most Beautiful Lakes
Popular in the Community