Hillary Clinton has some support from San Francisco's bottoms.
Ryan, who asked that his last name not be used, is a 23-year-old living in San Francisco. His interest in politics sparked in 2008 when Clinton first ran for the presidency. Now that she's running again, Ryan is doing what he can to show his support, with Instagram, tank tops emblazoned with "I'd Bottom For Hillary," and all.
"With bottoming, there's a lot that goes into it," Ryan told Fusion. "A lot of homosexuals understand the concept. Bottoming for someone takes a lot of trust and understanding."
Ryan answered a couple questions for The Huffington Post about his love of Hillary and what he hopes "Bottoms" can achieve.
How did Bottom for Hillary come about?
Well, I was a little tipsy with my friends talking about Hillary Clinton, as one usually does. We are all supporters of her and are also gay men. Our conversations have a tendency to [escalate] rapidly. Somehow this conversation started at the Ready for Hillary PAC and finished at Bottom for Hillary. Unlike Drake, we ended at bottom.
What does your campaign offer that other Hillary supporters don't?
My campaign offers a fun way for LGBT citizens to show their support for Hillary Clinton. Politics is a serious topic, but that doesn't mean you have to be serious in showing your support!
Do you have to be gay -- or a bottom -- to be part of Bottom for Hillary?
NO! You do not have to be gay to be a part of Bottom for Hillary. Bottoming demands trust, admiration, confidence, loyalty, respect, enthusiasm and hope. Those feelings we have toward Hillary, and anyone that feels similar can be apart of our effort.
What do you say to those who think this is crude or inappropriate?
I would say that it definitely is. This site is just a fun way for people to show support for a presidential candidate. In America, we are free to decide how we show support for a presidential candidate. Just like we are free to love who we want.
Why are you supporting Hillary?
I am supporting Hillary because she is a boss that gets shit done.
What has been the reaction so far?
Gay men who understand the joke have responded well. It is amazing watching people read the shirt and seeing it register. People usually ask for pictures and where they can buy their own. On an opposite note, a surprising amount of Republicans have followed my Instagram account. I don't think they fully understand the statement that is being made!
What does Bottom for Hillary have coming up?
In Hillary's video, she said she wants to be the champion for everyday Americans. Well, Bottom for Hillary is here to be her champion as she runs for president! Overall, Bottom for Hillary will continue to find fun ways to engage citizens in the upcoming presidential campaign and hopefully convince people to vote Hillary!
PS: We might also be making a Log Cabin Republicans shirt that says "what happens in the log cabin, stays in the log cabin."
Before You Go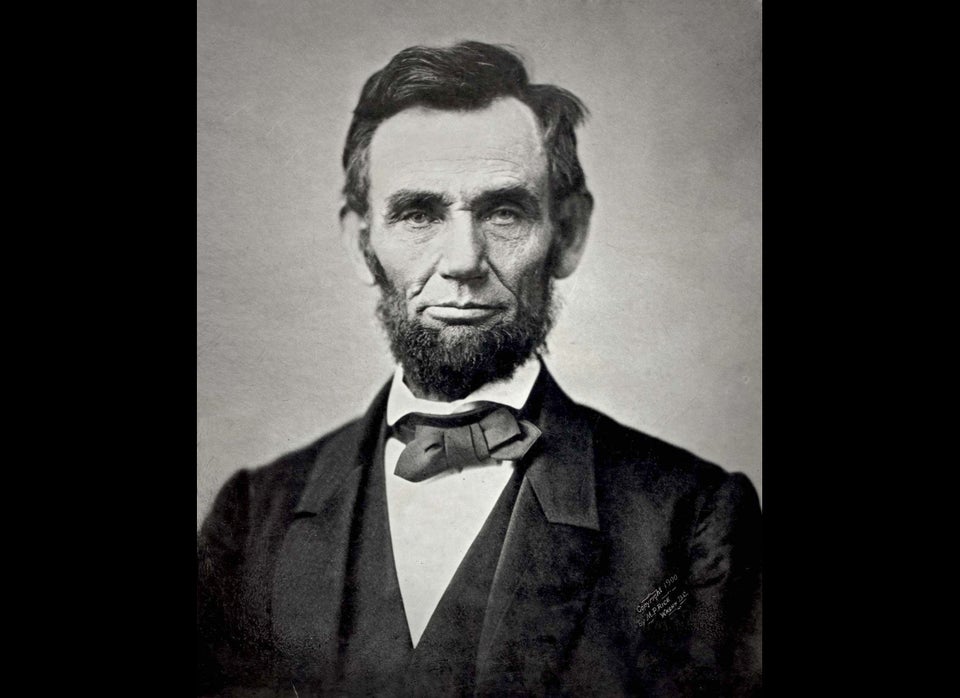 Historical Figures Rumored To Have Been LGBT
Popular in the Community