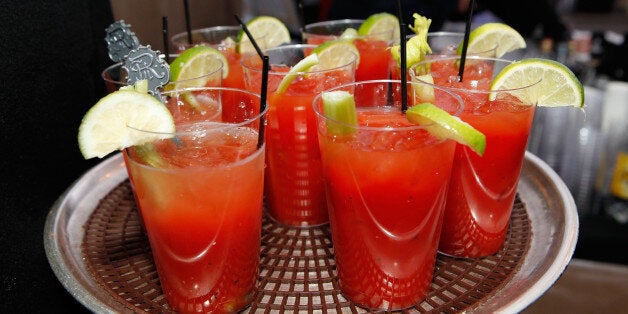 Turns out a little known State Liquor Authority law prohibits the "selling, serving, delivering or offering to patrons an unlimited number of drinks during any set period of time for a fixed price."
Given the number of restaurants who advertise such drink specials, however, enforcement of the law appears scant.
"I don't think it's a high enforcement priority," Robert Bookman, counsel to the NYC Hospitality Alliance, told The New York Post. "The community boards don't seem to be complaining about it and the customers definitely aren't complaining about it."
We've reached out to the SLA for comment on how many restaurants have actually been busted for serving up bottomless bloodys and bellinis, and will update if we hear back.
In the meantime, maybe some brunch-loving lawmakers will stand up an defend New Yorkers' right to get drunk for cheap on a weekend afternoon.
Update! We heard back from the SLA. Basically, bottomless brunch is cool with them unless it gets too, well, bottomless. The Alcoholic Beverage Control law does indeed prohibit serving unlimited drinks. BUT, "there is a limited exception in the statute when the service of alcohol is incidental to the event, such as in the case of certain brunch specials." If restaurants over-serve patrons during a brunch special, however, the SLA can step in and investigate. Here's the full statement:
"Serving unlimited drinks to a patron is prohibited under the Alcoholic Beverage Control law, and instances of over serving by our licensees will be investigated and prosecuted. However, there is a limited exception in the statute when the service of alcohol is incidental to the event, such as in the case of certain brunch specials. Even under these limited exceptions, licensees still have a legal obligation not to over serve patrons. The SLA will continue to take a balanced regulatory approach by allowing licensees to conduct specials where alcohol is an accompaniment, while simultaneously cracking down on specials that promote excessive drinking."
Popular in the Community