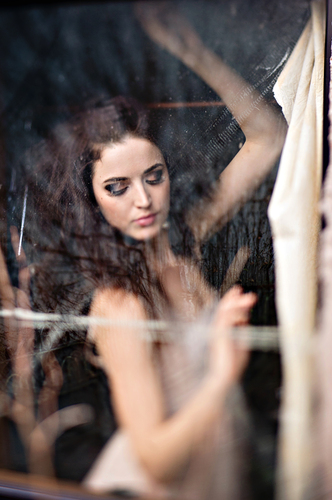 Boudoir photography has been a popular choice for women looking for a truly intimate and personal gift to present to a significant other on their wedding day, anniversary, or before a long separation when deployment or jobs on opposite coasts will keep a couple apart for an extended time. Yet, more and more women are booking boudoir shoots for themselves.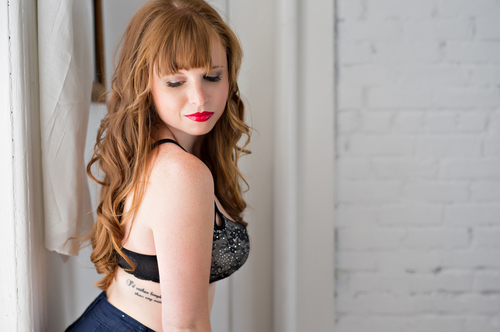 Why? In part, it is because professional boudoir photographers like Jen Rozenbaum, who is also a Sigma Pro and CreativeLive instructor, understand the innate power of women and how to bring it to the forefront in photos. This is how Jen has managed to turn her passion for photography into not just a career, but an entire movement. Jen created the #ShamelesslyFeminine movement because she believes that all women should be able to celebrate their unique femininity shamelessly and feel powerful and confident.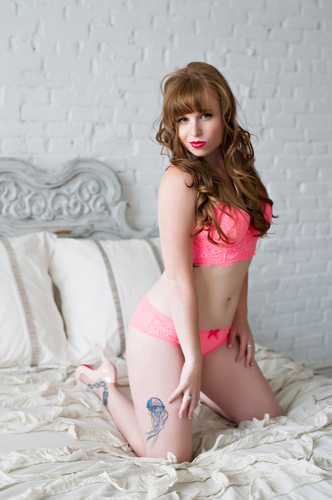 Part of what Jen loves about boudoir is that by stepping out of their comfort zones, her clients discovery that they are more bold than they think. This allows for big life changes when the session is over. But, it's not always easy for women to take the first step to book a session. To make it easier, Jen shares five tips sihttp://www.sigmaphoto.com/that she wants her clients (and other photographers interested in offering boudoir sessions) to know before getting in front of the camera.
1. It's ok to be nervous. In fact, welcome it! Nerves mean you are outside your comfort zone. Guess where all the fun stuff happens in life? That's right - outside your comfort zone! Embrace the nerves; they won't last long. And as crazy as it sounds, your photographer isn't really looking at your body. The photographer's job is to master posing, light, emotion, etc... So yes, although your photographers you, she isn't picking you apart. Photographers are actually always aiming to capture the best of you and therefore, that is what we see. For me, I want all women to celebrate their unique femininity shamelessly. That truly means ALL women. Don't put boundaries on yourself just because you "think" it's not for you. That is just your brain lying to you.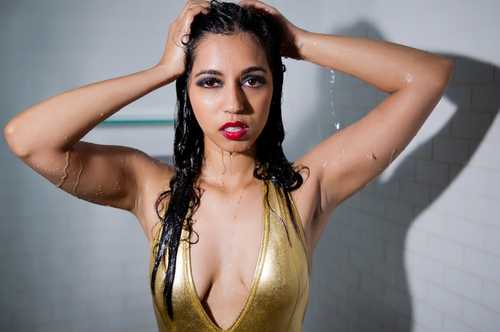 2. You don't have to lose 5 or 10 pounds to book a shoot. Here's a tip ladies -Wardrobe is key!! With the proper wardrobe, you are giving your photographer the ability to pose you any way they would like. By posing you properly, we will always make you look as good as you look in real life, if not better! A good boudoir photographer will give you tips on dressing for your shoot in a way that suits your body type.
3. The more it hurts the better it looks. A lot of photographers bill a photo shoot as a fun sexy day in which you will be pampered. Almost like a spa day. I am here to tell you that even though you WILL feel amazing, it is a lot of work. You will be put in uncomfortable poses, your back will be sore, you may have blisters on your feet... but trust your photographer when she poses you. Her expertise is what you are paying for! You will have a newfound appreciation for model at the end of your shoot. And since your photographer knows you're uncomfortable, she will make sure to move quickly, but still get the perfect shot. As a pro who has been doing boudoir sessions for years, Jen favors a variety Sigma lenses since they are so sharp and precise. which allows me to be present with my client and focus on making them comfortable and happy and allows her to have the perfect tools no matter where I am shooting. In hotels, homes, studios, I know I am always covered!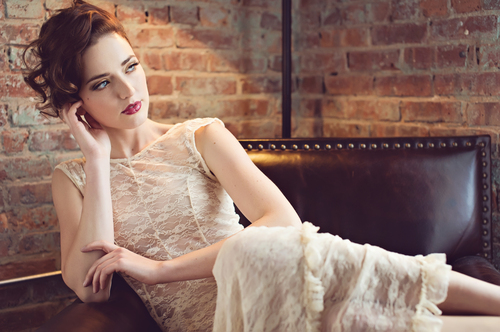 4. It sucks that I can't share your photos. Your photographer is going to take really gorgeous images of you, and it SUCKS that she can't share them. It's hard to build a photography business when you can't share your images. That said, your photographer should still respect your privacy. If you don't sign a model release (some clients still do), she should not share your photos without your permission and should not hold it against you. Your happiness should be the most important thing in the world to your photographer. That said, photographers like Jen love it when you tell others how awesome they are to generate interest in boudoir and new business. Boudoir is built on referrals and trust. If you love and trust your photographer, please tell someone!
5. Even though you say "it's for him", it's also for you. And be prepared, this could be a life changer. Most women book shoots as a gift for someone else. The truth is, the experience is for you! The photos are the souvenir. Embrace the experience and the feelings that come along with it. Look back at the photos and remember how incredible you felt that day. These feelings give you the power to LIVE. To go after what you want in life. To get out of bad relationships, to apply for new jobs, to travel, to fall in love...The possibilities are endless. This is not just a photo shoot. It's a life experience.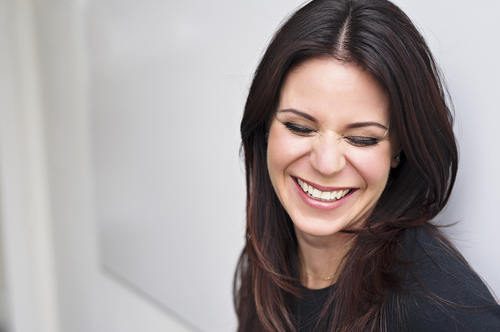 And, be sure to check out #shamelesslyfeminine to see how real women with all kinds of bodies are projecting power and confidence in their boudoir shoots.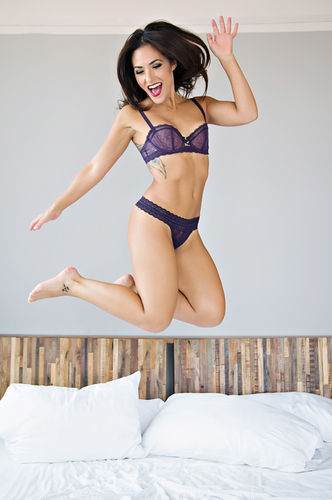 REAL LIFE. REAL NEWS. REAL VOICES.
Help us tell more of the stories that matter from voices that too often remain unheard.