THE GROUND RULES YOU SHOULD TAKE TO HEART
A couple of days ago I had an irate client come in. She was wary and cautious and questioning all my suggestions.
For a moment I considered suggesting she find another photographer. Yes, I know I am an artist but I somehow felt she was looking for a "photo shoot" not an "experience." Turns out I still have a thing or two to learn about human psychology! After settling on a session that I personally had some misgivings about, the lady turned to me and said with surprising vulnerability, "My husband turns 50 next month and he always wanted to see me in pin-up style. I have already had a shoot with a company but they messed the whole thing up. Didn't tell me I was to show up in loose clothes. All my photographs are badly marred by these ugly jeans lines. And they are charging an astronomical amount for re-touching them. I am so glad we had this pre-consultation. I can see you care about the quality of your work and your clients. Thank you!"
And the penny dropped. Despite intimate photography catching on like wild fire, most women step into the studio with barely any preparation and almost no knowledge of what to do to ensure a stunning medley of seductive and empowering images!
INTIMATE PHOTOGRAPHY DOS:
Do reserve time for your pre-consultation session. Don't be connected to your email or your social when talking to your photographer. A boudoir shoot may seem surprisingly simple, but rest assured you want to follow the guidelines given to you to enjoy seeing the goddess in you!
D-E-L-I-B-E-R-A-T-E over the location and the setting of the shoot. Plenty of natural light is a must or your a pro with artificial light. It is likely that you will be given the support of flattering filters but everything just seems so much better in bright and airy surroundings. Don't you agree?
Stay hydrated and nourished. And I do not mean just water. Have regular massages for at least a few days before the shoot. You will thank me for the difference this regime will make to your 'body confidence'. And oh, yes...scrubs are important too. Scrub and moisturize in tandem to feel super comfortable in your own skin.
Have a crystal clear idea of the theme of your shoot. Sit with your photographer and plan in advance all the looks you will be sporting. Then carefully choose lingerie, bold dresses and other bits and pieces that can help you re-create the magic you are looking for. Many photographers do not carry props. So you should enquire about their availability and gather what you need accordingly. The devil (and the oomph) is in the details.
Since you are splurging on a boudoir session, loosen those purse strings some more and buy new lingerie. Ones that fit you perfectly. The reason why I stress this is the comfort factor. There should be no tugs and pulls holding you back from letting your Glamazon avatar shine.
Carry spares. As many as possible. 'Distressed' articles look good in certain shoots but intimate photography is all about high chic and effortless class. Unseemly rips and tears are not helpful.
Get the pampering out of the way. Your waxing, facial and hair touch-up should be done at least a week before the 'B' day! The mani and pedi 24 hours beforehand.
Don't use fake tan. Ugh! Please.
Don't show up in form fitting clothes. Especially if you sensitive skin. There may not be enough time to let the redness subside and even make-up is not enough to hide the lines.
Don't schedule a session when you are in your monthlies. You may start retaining water and bloat. You DON'T want that!!
Don't come to the studio with a buzz on. If I know anything about boudoir shoots it is this: Champagne flows freely. So it is best to start out sober. You may be drunk on excitement and that is acceptable.
Don't have a heavy meal right before your session. You will be bending and posturing in ways not normal (to you) and a full tummy will make it difficult.
Avoid granny panties. At all costs. Even if they are comfortable and hide the little bulges here and there.
This list may literally go on and on. But I think I have covered the basics well enough. If you want to know anything more about intimate photography dos and dont's, just hit that 'Add Comment' button and shoot. I promise I will reply back.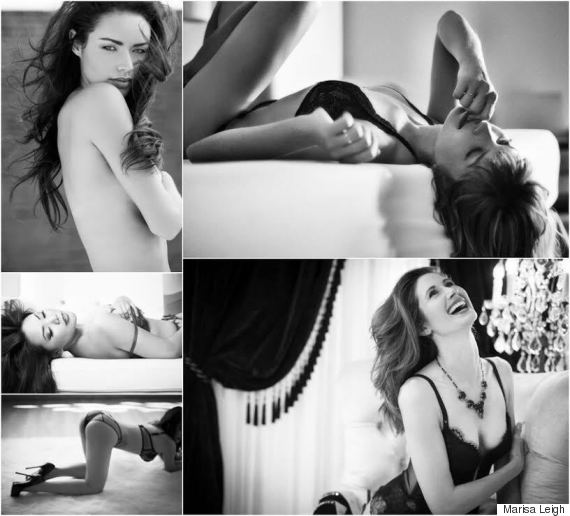 Popular in the Community