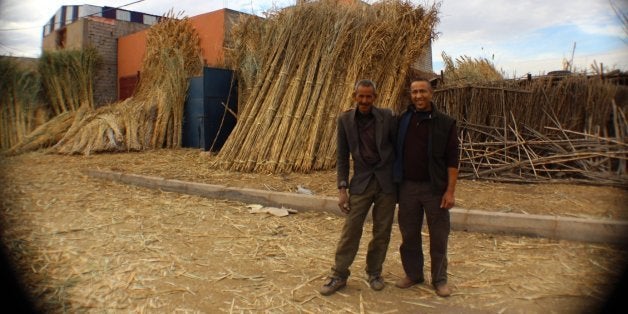 Boujemaa Razgui, a Canadian citizen and a permanent resident of the United States, told The Huffington Post he had a layover at New York's John F. Kennedy International Airport on Dec. 22 when he noticed his luggage was nowhere to be found. Razgui, who lives in Brockton, Mass., with his wife and two children, was coming from Morocco, where he had been visiting family.
All travelers arriving in the U.S. are required to bring their baggage through customs even if they are transferring planes to another U.S. city, as Razgui was doing.
While waiting for his flight to Boston, the 55-year-old musician said he began to think something was wrong when U.S. Customs officials took his photograph and fingerprinted both of his hands -- something that had never happened to him during his international travels.
When he asked American Airlines about his missing baggage, he says airline representatives assured him he could collect it when he arrived in Boston.
But after landing, Razgui was still unable to locate his luggage. He said American Airlines told him they'd ship his bags to his home the following day. The bags arrived as promised, but "the instruments were missing," Razgui explained to HuffPost on the phone Friday.
"There were 11 neys and two kawalas," Razgui said. "I had made them with my own hands. It is not an easy thing to do." (Neys and kawalas are types of flutes that originated in the Middle East and Asia.)
(Story continues below)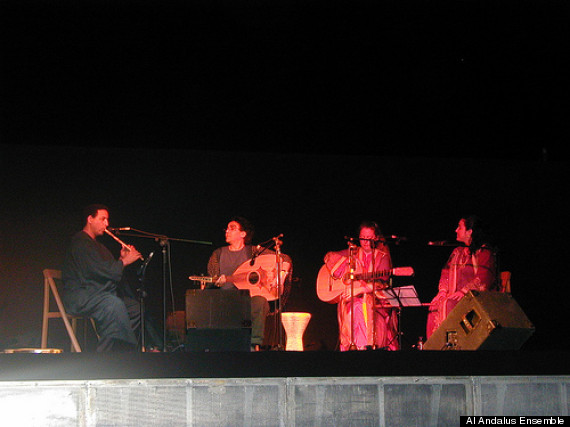 Razgui, left, playing in Seville, Spain with the Al Andalus Ensemble.
When Razgui returned to Boston's Logan International Airport to look for his instruments, he was put on the phone with a supervisor from U.S. Customs and Border Protection who he says told him the bad news: His instruments had been destroyed because they were considered "agricultural products."
"CBP [Customs and Border Protection] Agriculture Specialists at John F. Kennedy International Airport discovered fresh green bamboo canes approximately three to four feet long inside of unclaimed baggage," a Customs official told HuffPost in an email. "Fresh bamboo is prohibited from entering the United States to prevent the introduction of exotic plant pathogens. The fresh bamboo canes were seized and destroyed in accordance with established protocols."
The U.S. Department of Agriculture's "Miscellaneous And Processed Products Import Manual" says that bamboo must be treated, dried or cut lengthwise before it can be allowed into the country. But Razgui said his instruments were not made from bamboo, but dry reeds. (The Customs official maintains the instruments were made from bamboo.)
"[Border Protection] decided to act without talking to me. I was at JFK for four hours. Why didn't they talk to me?" Razgui said, adding that he's traveled abroad many times with his flutes without incident.
Razgui, who was born and raised in Marrakech, Morocco, plays with several musical groups, including the Boston Camerata and the Al Andalus Ensemble, an award-winning musical group that plays Andalusian and flamenco music.
But now, Razgui says, he can't perform without his flutes. And making new ones will take time.
"[Neys are] almost impossible to purchase, and most professional ney players must resort to making them themselves," according to a press release from the Al Andalus Ensemble, which released a statement about the incident. "From literally hundreds of pieces of reed, a ney player/maker might find one reed that is suitable to make a ney with."