Go ahead and file this one under "close calls."
If the car hadn't been knocked off its path by the landslide, the huge boulder would probably have crushed it.
Click the video above to watch.
The incident occurred in northern Taiwan, on Beining Road, which leads from the Zhongzheng District of Keelung City to New Taipei City's Ruifang District, according to The Taipei Times. A nearby tropical storm caused heavy rains in Taiwan over the weekend, which likely loosened the soil on the mountainside seen in the video.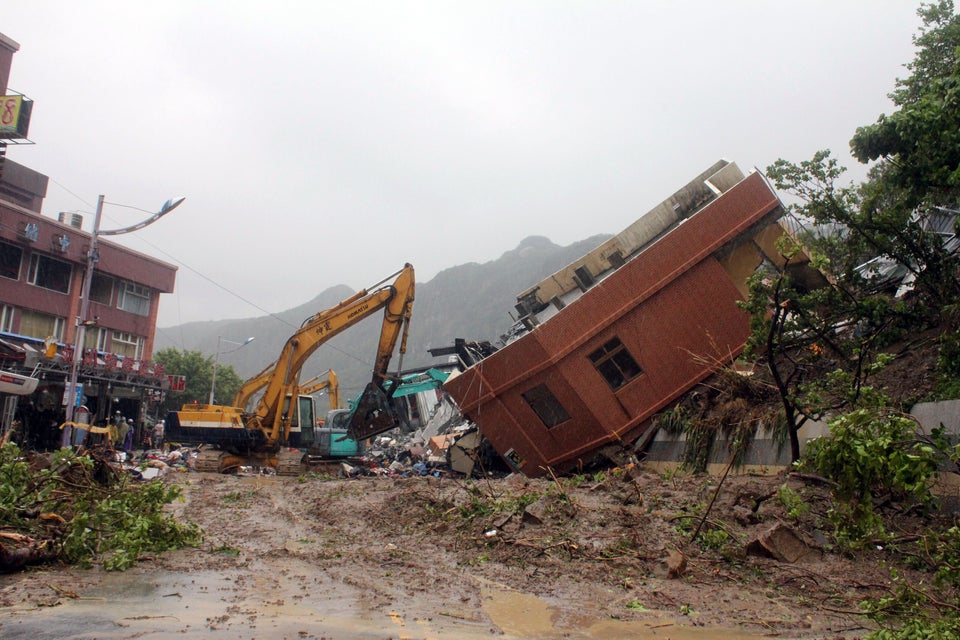 Tropical Storm Kong-Rey
Popular in the Community