For me, the desire to make change began with curiosity. I was curious to know how the food that ended up on my plate came to be, and what impact it had along the way. As I looked deeper into the food industry's effect on the environment and individuals, I was surprised and shocked by what I learned, prompting me to ask myself: How could a simple act like putting food in my mouth stir up so much economical, environmental and social injustice?
At first, I thought that by simply changing the way I eat, I could lessen my impact on the environment and others. However, food is more powerful than that. The choices we make around buying and consuming our food are much more complex than, "What should I eat today?" and finding common solutions isn't easy.
Consider food waste. How can we put 10 percent of our national energy budget, 50 percent of our land use, and 80 percent of our freshwater resources into food, truck it around the country, and then end up throwing away nearly 40 percent of everything we produce, much of which is still edible and healthy? So much perfectly good, tasty and healthy food is ending up in the landfill. At the same time, one in every six people in the United States are food insecure, meaning they may not know where their next meal is coming from, or they may not have access to the right nutrition in their diet. The same numbers hold in my own community of Boulder, Colo. Dismayed by the picture we saw, a group of friends got together and started organizing.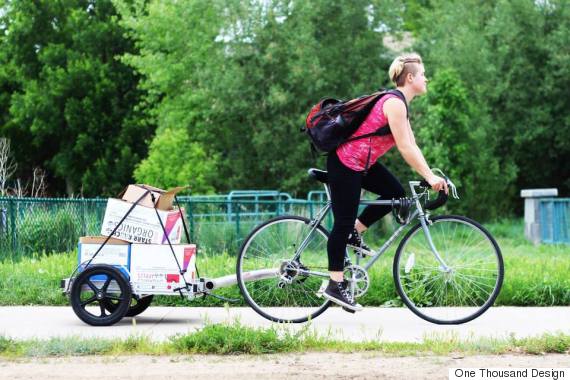 Food waste and food insecurity happen for a number of reasons. Routinely, food is considered not "perfect" enough to leave the farm. Having a slight bruise on it at the store, food gets tossed. Meanwhile, people are obstructed from their most basic need due to issues of economic disadvantage and under-representation in what is mainstream U.S. food culture.
We started by asking stores to donate and hosting a meal in the park. We still do this, every Saturday afternoon -- now with 100 people. The key to this meal is that we all eat together. People with houses and people without them cook together, serve together, eat together and clean together, breaking down traditional perceptions of who serves who. Attendees of the weekly meal kept telling us, we bring the healthiest food they get all week. It was from our community's feedback that we realized more needed to be done. Instead of just serving one meal a week, we decided to start a food redistribution organization. With this, Boulder Food Rescue was born.
From a group of five friends picking up healthy food at one store, once a week, we quickly skyrocketed into a nonprofit organization picking up food from eight stores a week, every day of the week. Just four years later, we have 150 active volunteers picking up 10 times a day, every day of the week, distributing 1,000 pounds of healthy food a day, by bicycle. (Why bikes? Food often goes to waste mere blocks away from where people could use it.)
We do deliver to institutions that traditionally serve food-insecure people, such as food pantries, day shelters and churches. However, our ultimate goal is not to just serve those in need. We strive to work with the community of people who struggle with access to healthy food, to attempt to identify barriers to accessing this desired food and brainstorm solutions together to address these barriers. We do this a number of ways:
We create collaborative grocery programs where we drop healthy food at low-income housing sites, homes for the elderly, preschools and after-school programs. Here, the residents at these sites create their own food pantries, which run in a way most efficient for them and distribute food to the community they know best. They sort the food, gather residents, and distribute it among themselves.
Once a month, we host a meal at a site where we cook together and bridge generational and cultural gaps between volunteers and residents.
We are embarking on community-based participatory design research to address further barriers to accessing healthy food in our community. Through this research, people who experience food insecurity will be able to design a solution themselves to the barriers they face.
We work with the local city council to research food waste in our community and collaboratively design tactics to addressing this issue.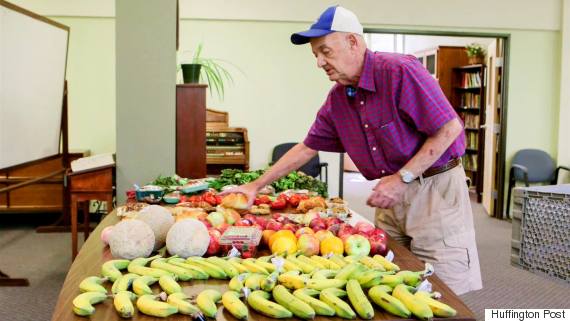 The momentum is building. In Boulder alone, we have redistributed 1 million pounds of food in just four years. However, we are not the only ones catching on to the growing momentum around food redistribution. Since the inception of Boulder Food Rescue, many volunteers have started food rescues in their own community, to address the gaps and fill the niches in food redistribution. Food rescue organizations modeled after ours -- with twists to address local needs and landscape -- have now been started in cities including Denver, Colorado Springs, Fort Collins, Seattle, Jackson Hole, Charlotte, Chicago, and Managua, Nicaragua. Together, we are the Food Rescue Alliance, a peer-learning network of grassroots food rescue organizations sharing research, ideas, documents and technology, and coming together to be loud about the injustices created by the food system in this country and beyond.
Everyone eats. And everyone can be a part of this seemingly simple and overwhelmingly complex solution. The change starts here. You can do anything, from addressing the overstock of leftovers in the back of your refrigerator, to donating financially so that we can continue doing this work, to starting your own food rescue with the support of the Food Rescue Alliance. It starts with a passion, support from some friends, and a willingness and desire to create relationships with people in your very own community.
From elevating everyday life, to making a bigger impact in your community, Chevrolet Equinox is designed for possibilities.

Related