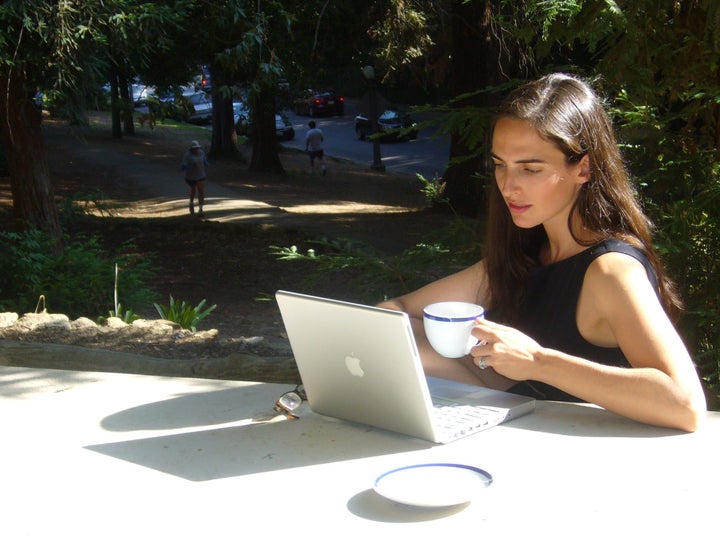 I have lived and worked in Boulder, Colorado for seven years now. Before moving here, I was very fortunate to live in some of the most interesting places in the world during some of the most interesting times. I grew up in South Africa and came of age during the fall of Apartheid. It was an amazing movement to be part of, although admittedly I had very little understanding of the global impact of what was going on. After studying in Canada, I moved to Silicon Valley in 1995 to start my first company, Zip2. Within a year or two I found myself smack in the middle of the Internet boom. By 1999, after selling Zip2 to Compaq, I decided that Silicon Valley had become a different place than when I first arrived, so I moved to New York to find a new life. So far away in fact, that I enrolled in the French Culinary Institute to study the amazing nuances of French cooking. A few weeks after I graduated, 9/11 happened. I lived a few blocks away from the towers, heard the planes crash, saw the towers burn, and saw the towers fall. My life had become all too interesting.
That was when we found Boulder. My wife and I decided to look around the country for a home that would be a better place to have a life, a family, and a business. We discovered Boulder, a small but lively pedestrian town in the middle of the country. Easy to get to New York or California, but not in New York or California. We decided that we'd open a restaurant. The complete opposite of the businesses I'd been a part of (at the time, PayPal, of which I was an angel investor, had just gone public for over $1 billion). Small town, family business ... it was my Kansas ... it was perfect.
When we first moved here I didn't realize or imagine that Boulder had a thriving tech community. Brad Feld and Jared Polis, who I've become good friends with over the years, were just the guys I bought the restaurant from. Both of them are extremely talented internet entrepreneurs and well-known movers and shakers throughout the Boulder community.
My goal was to build a small business and a family life. It was not to be. The Kitchen, which my wife and I opened with our friend and amazing chef Hugo Matheson, was quickly recognized as the pioneer in 'green' restaurants across the country. It received many national awards for its food and community focus. It is the opposite of a small business, employing over 60 people and serving between 3,000 and 4,000 people every week. Boulder was not the small town I had expected. It is a vivacious community of sophisticated people, who have the same aspirations and expectations you find in New York, Los Angeles and San Francisco. If Boulder ever was Kansas, Dorothy and Toto left that place a long time ago.
Then, about four years ago, some friends from New York came to me with the idea of OneRiot. I had worked with David Mandell, one of the founders, when I lived in New York. They pitched the idea of the realtime web, a place where people on the internet are contributing, changing and consuming information right now based on social interactions. I got so excited I almost fell off my chair. I was hooked on the idea, but was skeptical that you could build a software company in Boulder. I mean ... why would anyone build a software company outside of Silicon Valley? I had experimented with it in New York in 1999, and it was a hard lesson to learn. Silicon Valley is the only place for software start-ups ... or so I thought.
I talked to every CEO and VC I could find in Boulder to learn more about building a software business here. This included my first real introductions to Brad Feld and Jared Polis. Turns out you can build a software business in Boulder. In fact, several folks already had. Looking back, my ignorance was astounding.
I then turned to friends of mine in the venture community from around the country to see if they'd invest in a start-up in Boulder. They would. They did. Boulder was definitely not the Kansas I thought it was.
Here's what I've learned about Boulder since then:
The Denver/Boulder area has the highest per capita density of software engineers in the country. Whoa!
Boulder has the highest concentration of college graduates in the country (59% have a bachelor's degree or higher -- the next highest is 47%!)
Forbes magazine calls it one of the best places for business and careers.
It's the healthiest city in the country.
It's one of the most bike friendly cities in the country (and after living in California where 20 minute commutes are 'around the corner,' it is awesome to be able to walk or bike to work each day).
Boulder is a magnet for interesting people. I've met more interesting physicists, entrepreneurs, designers, investors, and thinkers in Boulder than I have anywhere else. Not only are they here, the nature of the community means that it's easy to bump into folks like this often.
Boulder should be next to the word 'community' in the dictionary. The support we received at OneRiot from the beginning has been amazing. Everyone's door was open and everyone was rooting for our success. In turn, our team at OneRiot has done everything we can to return the favor. Robert Reich, another one of our founders, started the Boulder Denver New Tech Meetup, which now boasts over 3,000 members. Entrepreneurs in Boulder want you to be successful. You want others to be successful. It's really an amazing community to start a company. Due to everyone's efforts working together, Boulder has become one of the top cities to start and build a software business.
David Cohen at Techstars is another great example of Boulder entrepreneurship and community. He brings together 10 young start-ups each year to Boulder, trains them, connects them with mentors, and puts them in front of some of the top investors from around the world at the annual Techstars day in Boulder, in August. If you're building your first startup, Techstars is one of the top incubators in the country. It's just another example of many that have made Boulder one of the most exciting places to work in software in the country.
Boulder is the up-and-coming tech community in the country. Keep a look-out. We're going to be in the news more and more every day. We probably won't beat out Silicon Valley for its financial and people infrastructure in tech, but looking at the overall picture we take Silicon Valley to school.
Disclaimer: I actually don't know much about Kansas. I just heard about it in the Wizard of Oz. It is entirely possible that it is a mecca of software and restaurant sophistication.
For more news and commentary from Colorado, check out HuffPost's just-launched Denver section.
Popular in the Community