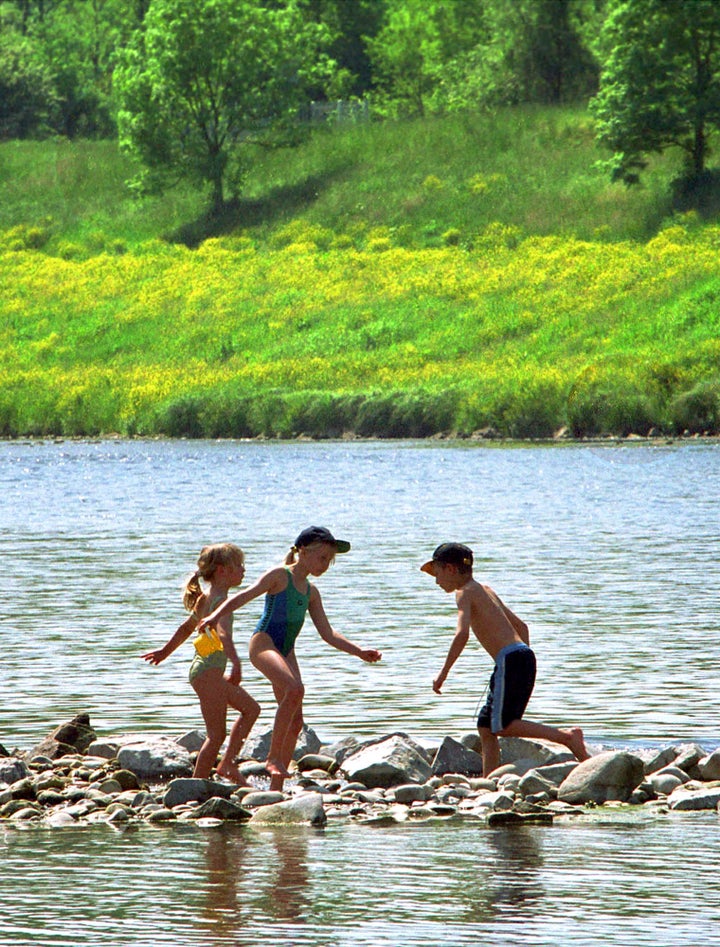 Three Boulder County youths are suing the State of Colorado for polluting the atmosphere, contributing to global warming and climate change.
10-year-old Xiuhtezcatl Martinez, 11-year-old Haiden Inskeep and 18-year-old Cecelia Kluding-Rodriguez are joined by WildEarth Guardians, an environmental activist and protection organization of which Martinez is a member, to sue the state as a concerted effort to establish the "atmosphere as a public trust resource" and for damages due to health issues that have surface for the three youths due to a failure to protect the natural environment, according the lawsuit filed by their attorneys.
Roske-Martinez says that part of the reason she is so vested in environmental causes is that she had friends who lost their homes in the Fourmile Canyon Fire, the most destructive fire in Colorado history. However it was really The 11th Hour, the documentary written by Leonardo DiCaprio, that made her such an advocate.
"I started speaking at events since I was six," Roske-Martinez told HuffPost. "We're doing this because our futures in jeopardy and they're not doing a thing. We are in trouble, we're in a global crisis. We've got species disappearing, deadzones in the oceans...so we're telling them to shape up."
"This is something new – no climate litigation in the past has ever gone back to the first principal that the government must protect the public trust," said Ashley Wilmes, an attorney for the Plaintiffs. "The large body of litigation brought under environmental statutes is too narrow for the crisis at hand. Science, not politics, defines the fiduciary obligation that trustees must fulfill – it's the most common sense, fundamental legal footing for the protection of our planet."
The Boulder County youths along with WildEarth Guardians are suing the State of Colorado, Governor John Hickenlooper as well as three state government environmental agencies including, the Department of Public Health, Air Quality Control Commission and Department of Natural Resource claiming that these institutions "have a fiduciary duty to protect the atmosphere from the effects of climate change and to hold this vital natural resource in 'trust' for present and future generations of Colorado citizens," as stated in the complaint filed.
The Colorado lawsuit is part of a national campaign of lawsuits organized by Oregon non-profit Our Children's Trust, a youth focused environmental protection and advocacy group, that has already filed similar suits in California, Montana, New Mexico and Washington as well as the United States government.
"The public trust law in our country and around the world says that common resources like water and air are held in trust by the government for the people and for future generations," said Julia Olson, Our Children's Trust executive director. "Lawyers around the nation are providing legal assistance to young people to help them protect their future, since the government has abdicated that responsibility."
Each Boulder County youth sues for different reasons. Martinez and Inskeep are described in the filed complaint as boys who have enjoyed the local outdoors near their Boulder County homes, but the streams he used to play in have dried up, the forests near Brainard Lake are now impacted by pine beetles, impairing his ability to continue to enjoy the natural environment around them.
Kluding-Rodriguez is described as having asthma which is aggravated by the climate change, air pollution, more ozone and increased wildfires in the area. The complaint states, "A hotter climate also means earlier blooms in spring and a longer season for fall allergens such as ragweed and mugwort, which means more plants and more pollen, which can exacerbate asthma and respiratory diseases."
The State Defendants, by their inactions and their actions of causing, approving and allowing too many greenhouse gas emissions into Earth's atmosphere, have breached their public trust duties, resulting in climate change impacts in Colorado, including shorter and warmer winters, a shortened ski season, more wildfires, pine beetle infestations, droughts, and impacts to our water resources. The State Defendants have acknowledged the impacts of climate change, but have failed to take sufficient action to protect the atmosphere and have breached their duties as trustees. The State's ongoing breach of the duty to preserve and protect the atmosphere for present and future beneficiaries, which has not been abated or properly mitigated, will continue to adversely and irreparably injure the Plaintiffs unless the relief requested here is granted.
According to The Daily Camera, a gathering of thousands of area youth is planned for noon on Saturday, May 14, in Denver. The march will begin at Cuernavaca Park and proceed to Civic Center Park and will include speakers about environmental protection, music and entertainment. The march is one of dozens taking place all over the nation in support of environmental activism and protection.
Right now, our governments are not protecting our planet; they are just destroying it. I want to make sure my planet is habitable for future generations so we won't be stuck with this mess. I think it's great that there are lots of other kids in their own state trying to fight for their future, but we need everyone to take action -- not just the kids.
Calling all HuffPost superfans!
Sign up for membership to become a founding member and help shape HuffPost's next chapter