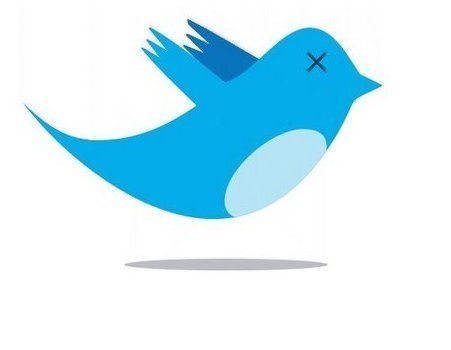 Have you ever been to a networking event? Then you've had that cringing feeling in your stomach at least once after entering a room full of strangers who are all feeling awkward about introducing themselves. A couple of years ago I discovered the antithesis of that type of event; one where people feel warm and aren't solely on the hunt for a new customer.
At Boulder Denver New Tech MeetUp (BDNT) there's actually a helpful community instead of a bunch of people mostly looking for what they can get out of meeting you. BDNT has become a shining example how MeetUps have helped to bring communities together.
This was very apparent when the economic downturn shifted the balance higher for people looking for work over companies looking for employees. BDNT's response to this was to set up a table outside the room with a recruiter who helps to match people with jobs.
Robert Reich of One Riot founded BDNT in August of 2006 as a new Boulder transplant from New York who had discovered that the New York Tech Meetup was a great source for networking. Little did he know that the first event that attracted 45 people would grow into a hub for the blossoming Denver and Boulder tech communities with almost 4,000 members. Initially 95% of the attendees were male, which is typical for tech events. Today the ratio is about 60% male with more females joining all the time. It has become the third largest new tech MeetUp in America and the largest MeetUp in Colorado.
Aside from 700 to 900 people showing up for the free monthly events, the most interesting aspect of BDNT is that it has become a hub where entrepreneurs, three schools within the University of Colorado and students have all come together.
The CU Law School, which hosts an entrepreneurial program, the Business School and the School of Engineering were impenetrable walls until Philip Weiser, who has since joined the Obama administration, founded Silicon Flatirons, which is one of the consistent sponsors of BDNT. Now those schools communicate back and forth with each other and with entrepreneurs in the Boulder community in ways that benefit both Colorado and the whole country through ideas and technology developed through collaboration.
After networking with free beer, wine and food provided by sponsors (who say the community supports them back very well for this), Boulder attendees fill up the Wolf Law building and an overflow room to accommodate up to 450 guests. Last January a monthly event hosted by Metro State College in Denver was added because the crowds had long outgrown Wolf Law Building and hundreds of people were coming in from Denver to be a part of the action.
On the first Tuesday night of every month, reports from the Boulder event begin to roll through Twitter with the hashtag of #BDNT from the moment the doors open. The tweets flow well into the night for a few hours after the event from various after-party dinners with clusters of techies descending on downtown coffee shops and restaurants.
The #BDNT Twitter feed is broadcast on two side screens before and during the event, though not while the presenters are on stage. Tweets provide instant feedback to presenters as well as friendly community heckles that add to the conversation and warm atmosphere.
Robert sees BDNT as the community's meeting and runs the events accordingly. Each meetup kicks off with ten minutes for anyone in the community to stand up and share that they're looking for work, that their company needs specific types of workers, that they have an upcoming event or anything else that may be of interest to the community.
Then a volunteer revs up his video camera to capture presentations to post to You Tube. Presenters from five early stage companies each have ten minutes to share what their companies are doing and then get crowd sourced feedback from peers and colleagues in the audience. The format is designed to use the community as an interested audience asking hard and helpful question to support entrepreneurs to evolve their business models, ideas and projects.
Presenters are encouraged to feel comfortable. They generally share their micro-failures of existing problems and use the feedback from the room to grow and solve those problems. Companies are welcome to apply the feedback and then come back to present again and share their progress to inspire others. Past presenters are matched up with new presenters to mentor them for up to 3 hours in fine tuning their presentations to get the most value out of their time with the audience.
Local venture capitalists, inventors, entrepreneurs and students have met through these events and then have gone on to mentor and assist each other even when they work at competing companies. The local community has also helped presenters from other states and even other countries with their projects. A few months ago the government of Taiwan presented at BDNT to get feedback on how they are providing free wireless broadband service across their country.
The reason BDNT works so well as a networking event is that the company presentations facilitate conversational contexts that build a social environment where both shy and extroverted people feel welcome to talk and connect with people. This welcoming context of a community is very different from a room full of salespeople networking to find new prospects.
BDNT has become an anchor responsible for building a solid tech community in Boulder along with Techstars, Foundry Group, and Boulder Open Coffee Club, which was also founded by a transplant who just wanted to meet the community. Together they have built a community where interesting people who want to learn, share and contribute to their community.
So the next time you attend a boring networking event, just remember how a new guy in town created a meetup to connect to his community and think of how you might be able to do that your way. Both you and your community will be better for it.
Popular in the Community