A bounce house crashed into a power line after it was swept up into the sky from a birthday party in western New York.
Sparks fly when the bounce house collides with the electrical tower, the footage shows.
"Ohhhh, shit!" she exclaims on impact.
A professional crew later removed the giant deflated toy from the tower, according to WABC.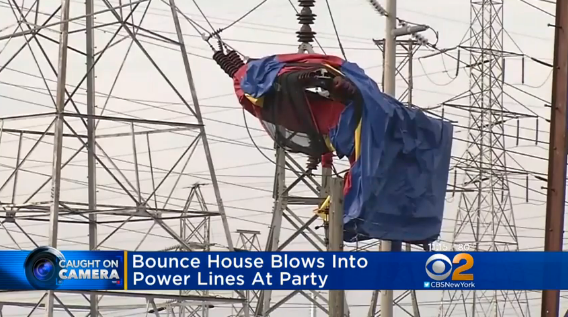 Popular in the Community