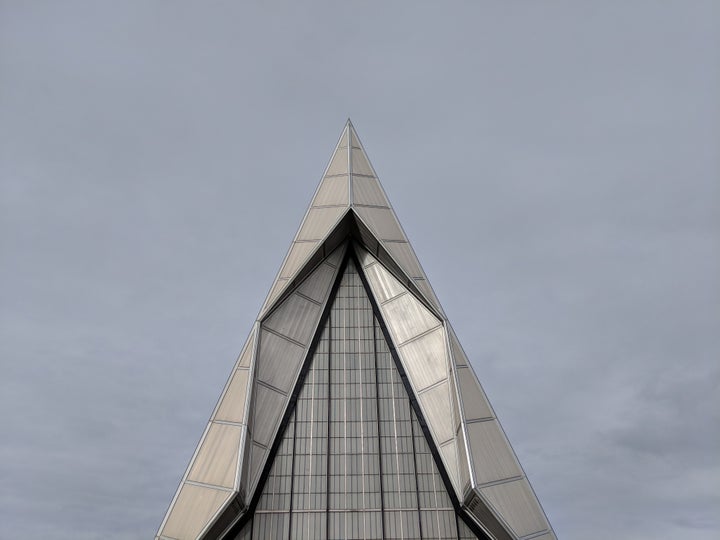 Mention Colorado Springs and you probably think of Pikes Peak, the highest mountain in the southern Front Range of the Rockies, or the Broadmoor Hotel, the historic resort nestled in the hills overlooking the city.
But what happens when you take both of those out of the picture, plus most of the other tourists?
On a recent visit to the Springs in the dead of winter, we discovered the surprising answer. The famous Pikes Peak Cog Railway was closed for the season and the Broadmoor was booked solid, so my kids and I found ourselves an Airbnb in a quiet residential neighborhood near North Cheyenne Cañon Park, and we set out to discover the rest of Colorado Springs.
Turns out there's more -- much more -- to this place than an enormous resort hotel and a mountain. We found miles and miles of impressive hiking trails, a great museum, and one of the most overlooked service academies in America.
Colorado Springs is built around hiking, literally. The city is surrounded by 1,200 acres of open spaces designed to be part of the community. These parks are not the tended gardens you'd expect back East, in New York or Savannah, Ga. They are often swaths of undeveloped land teeming with deer and an occasional black bear.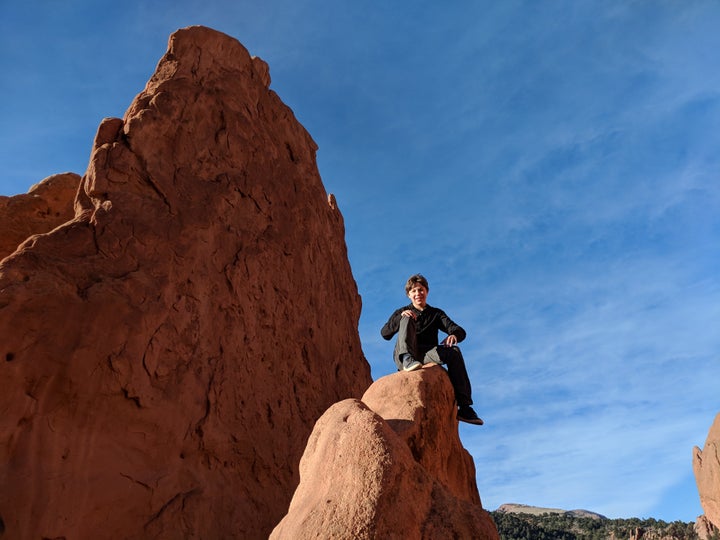 Our favorite open space was the Garden of the Gods, a National Natural Landmark with miles of hiking trails and 300-foot sandstone formations. On a weekend, you can stroll through here and watch climbers hone their skills on Cathedral Rock's vertical face. The Garden also takes a great picture from almost any angle.
My kids, who grew up mostly on the East Coast, tried to wrap their heads around the fact that this was, in fact, not a wilderness area.
"If this is a park," my 12-year-old son, Iden, asked, "then where's the city?"
Perhaps the best part of Garden of the Gods is that admission is completely free. That's how I like it.
But it's not the only free activity in town. If you like historical museums, you'll love the Colorado Springs Pioneers Museum, located in the old El Paso County Courthouse. I've seen plenty of other pioneer museums that celebrate a town's historical roots, but this one's a standout. There's a large exhibit with historical photos that includes a section on the history of photography, which carefully explains the various technologies used to capture images. The museum even has a small studio with vintage clothing, where kids can take photos of themselves in pioneer dresses and top hats.
Since it's a former courthouse, the museum also meticulously preserved one of the courtrooms. Alas, part of the room is roped off, but I think my daughter really wanted to slide under the ropes in her borrowed pioneer dress, climb into the judge's seat, and point at random people in the courtroom, shouting, "Guilty!"
Maybe she shouldn't watch so much Law & Order.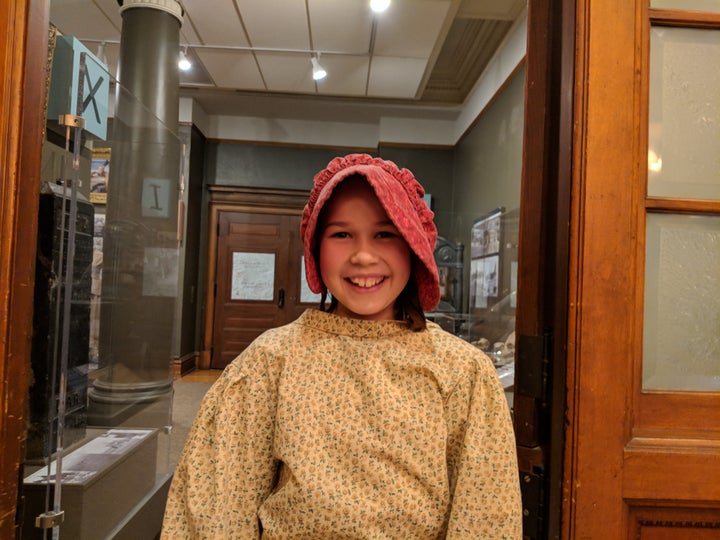 And then there's the U.S. Air Force Academy, just outside of town. Spending an afternoon on a college campus might not be your idea of fun, but the Air Force Academy isn't just any any campus. It's one of the finest examples of mid-20th-century Modernist architecture in the United States: a minimal style that uses glass, aluminum and marble.
The centerpiece is the United States Air Force Academy Cadet Chapel, a towering A-frame designed by Chicago architect Walter Netsch. Its bold lines capture the Air Force's forward-looking, innovative culture. It also stands in sharp contrast to the more popular East Coast service academies in Annapolis, Md., and West Point, N.Y., which have longer traditions and more conventional architecture.
There's a helpful visitors center where you can learn more about the institution and watch a short movie about a year in the life of a cadet. After sitting through it, my kids had a very different view of Air Force life and the meaning of leadership. Even if they never serve in the military, they can take some of those academy values home with them -- specifically, the academy's Honor Code, "We will not lie, steal, or cheat, nor tolerate among us anyone who does."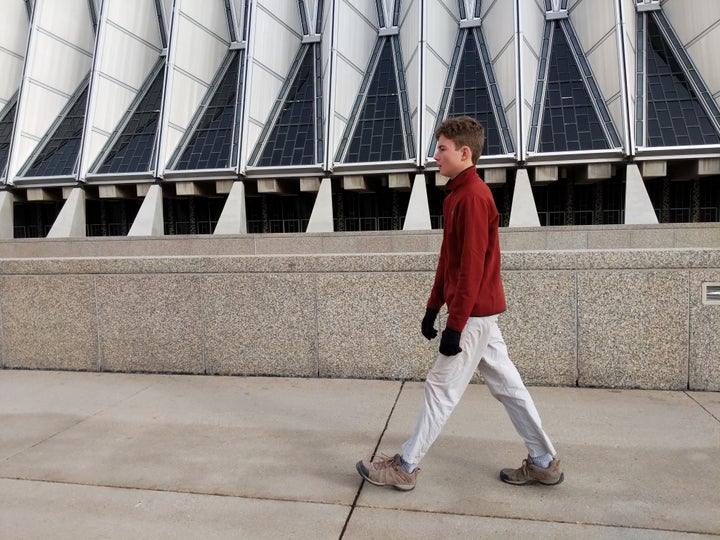 My son asked if the code applied to everyone who visited the academy. I considered my answer for a moment. How long could I persuade him that he had to live by the Honor Code before he found out that it only applied to the cadets? A week? An hour? (And, ahem, wouldn't misleading him technically be a lie?)
"No," I finally sighed. "But it would be nice if it applied to our elected representatives."
Colorado Springs is one of those rare destinations that offers a lot even in the dead of winter and without breaking your budget. All you need is a sturdy pair of hiking boots and a sense of adventure.
Related