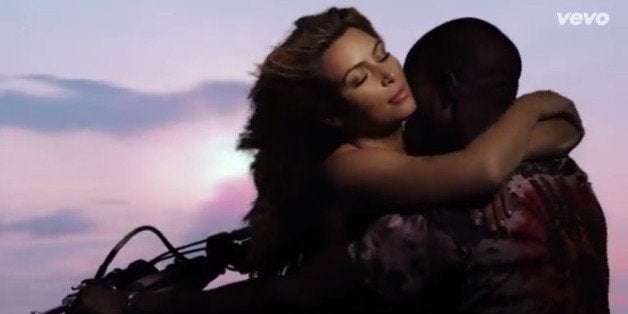 By now you've probably witnessed the pop culture wonder that is Kanye West and Kim Kardashian's "Bound 2" music video. Well, one eager fan decided to do one better than keep hitting "play:" He actually bought the motorcycle Kim straddles Kanye on ... or at least that's what its seller on eBay claims.
The post appears to have gone up yesterday (Nov. 26) and was sold shortly thereafter. The starting bid for it was 4,500 British pounds, or just over $7,300.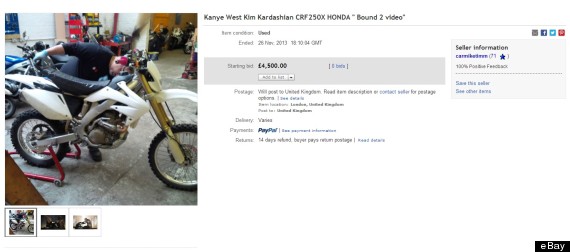 In the description, its seller, eBay user carmiketimm, wrote:
2010 registered Honda CRF250 used in the Kanye West Bound 2 Video.

Kanye came to London in October 2013 to shoot the video with Nick Knight in the Park Royal Studios.

When we delivered the bike we had no idea that Kanye and his bride Kim would be having sex on it.

That said, the 2010 CRF is one of the world's most capable dirtbikes and can handle anything that's thrown at it.

Prior to the shoot this bike completed 5 x 2 Welsh enduros and nearly 2 Weston beach races.

We haven't cleaned the bike so winning bidder receives it as seen, with any marks or residues from the shoot included - possibly with some unicorn gold dust or whatever it is that Kanye shoots out of his magic penis.

Bike located in Central London and Will ship worldwide [eBay]
No details yet about the lucky buyer.
Before You Go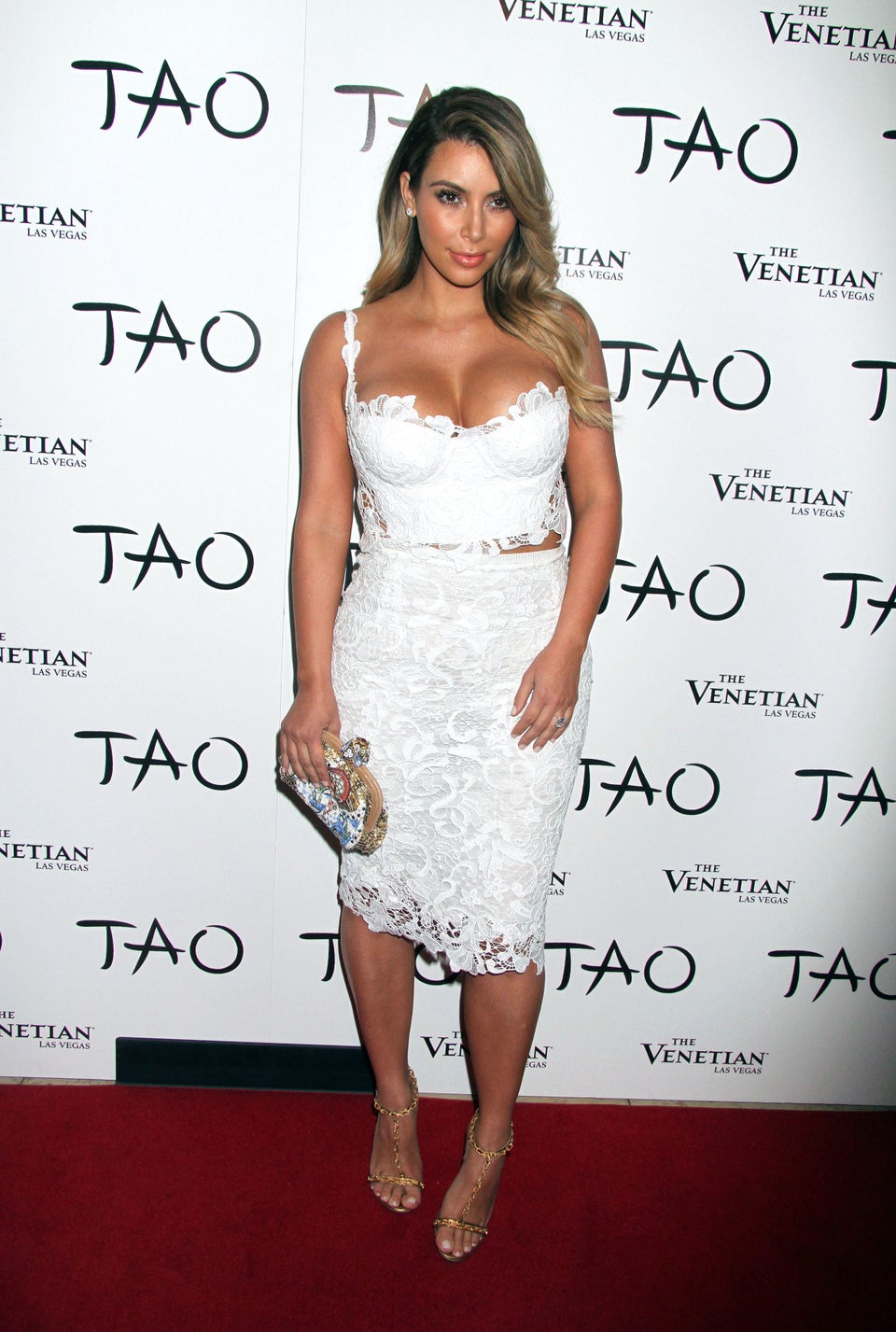 Kim Kardashian
Popular in the Community