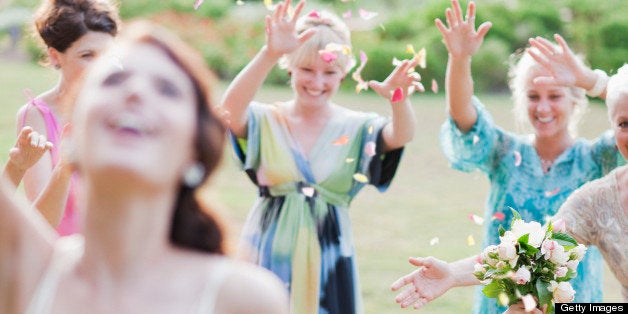 If you're planning on going to a wedding, don't expect the bouquet and garter toss to be on the agenda.
The centuries-old bouquet and garter toss traditions may be going out of style, according to a CBS News report published Wednesday. Wedding planner Sarah Pease said these days, less than a quarter of brides she works with toss the bouquet, and even fewer participate in the garter toss.
Other brides seem to agree. HuffPost blogger Justine Schwartz included both the garter belt and bouquet toss among the five traditions she skipped at her wedding. The garter belt tradition is plain awkward, she wrote, and the bouquet toss? Just a comedy movie cliche.
"Desperate unmarried women, fearing spinsterhood, clawing and elbowing each other over a handful of flowers is comic gold," Schwartz wrote. "Let's not make our female friends feel any more single than they already do -- eliminate the toss and preserve your bouquet instead."
"I mean, come on -- who wants to sit there while all of your guests watch your husband creep up your gown to remove your garter (the really lovely ones do it with their teeth!) YUCK. This is definitely a tradition to, well, toss," she wrote.
However, a 2010 study by the Wedding Inbox suggested that the bouquet toss, at least, is about as popular now as it was in the 1960s -- 23 percent of brides who married in the '60s said they did a bouquet toss, as did 24 percent of brides who married in the 2000s.
Did you toss the bouquet and garter at your wedding? Or would you like to see those traditions go the way of puffy sleeves? Tell us in the comments!
Click through the slideshow below to discover which other wedding rules you can break.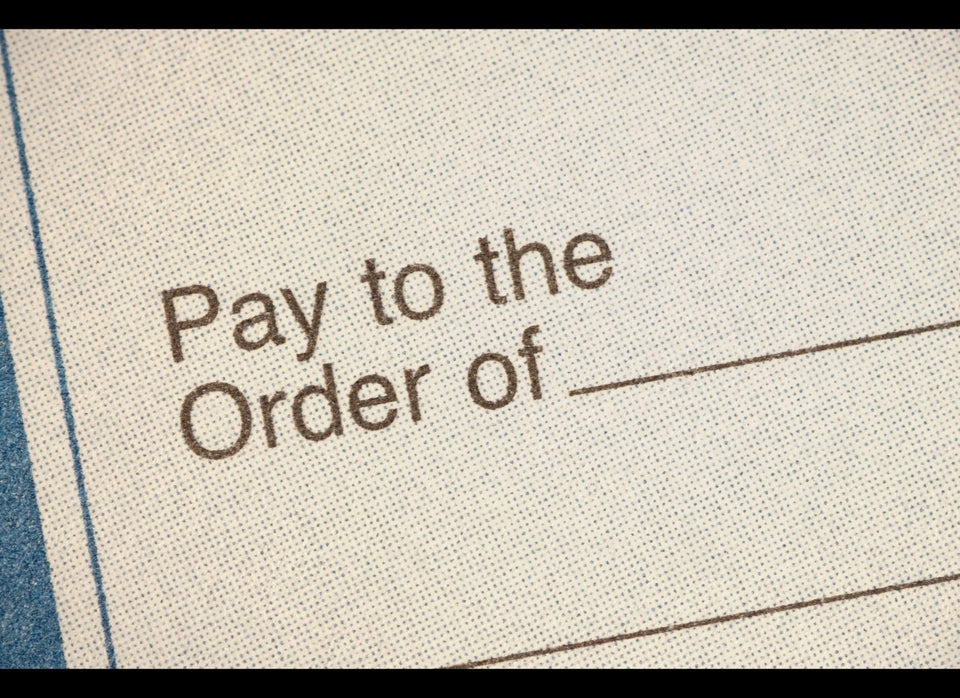 Wedding Etiquette Rules You Can Break