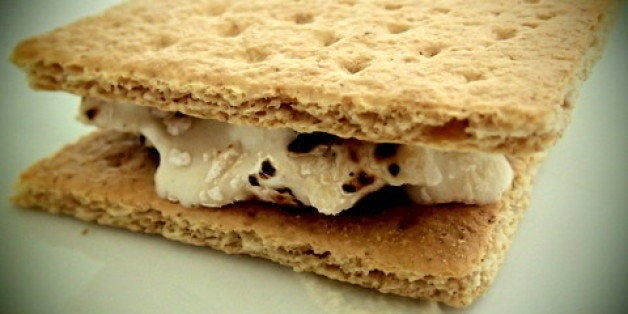 At 35 weeks pregnant sans any alcohol, I am starting to get a bit restless. Though Garrett has enjoyed having a designated driver for nine months, he too has missed sharing a cocktail with me at the end of the work week. I have never been a big drinker, in fact I have a reputation for being quite the lightweight. When I am not incubating babies in my womb, I might indulge in five alcoholic beverages per month - not very impressive I know.
My favorite occasion to drink? Children's birthday parties. It helps to ease the noise, chaos and sugar highs. It is the social lubricant required to make small talk with other parents, with whom the only thing you share in common is the responsibility for another life. Admitting I enjoy imbibing at children's parties will surely not render any invitations to join the PTA, but something tells me I shall survive.
Bourbon has a lovely aroma, color and pairs well with many foods. Originating in Kentucky and regarded as America's only native spirit, southerners and Yankees alike take great pride in this robust liquor. In an effort to taste something alcoholic without the risk of actually being physically altered, I have begun to infuse it into various foods: Bourbon whip cream, bourbon ice cream (recipe to appear in few weeks) and now, bourbon marshmallows.
Garrett and I are hosting an adults-only party this weekend. With the countdown on to baby number two, we know our social calender will be empty for quite some time. We are looking forward to uninterrupted conversations and serving food that doesn't require ketchup. Though the idea of s'mores may not sound like the most sophisticated dessert to serve at an adults-only party, we enjoy having everyone gathered around the fire pit taking part in a nostalgic American tradition.
These marshmallows are soft, billowy and absolutely delicious! If you have never made marshmallows before, don't be scared -- they are actually quite easy. Once you have made your own, you will never go back to store-bought marshmallows again. If you plan on making s'mores, these alcohol infused marshmallows will roast very quickly and will melt oh so nicely.
Now bring on the bourbon - marshmallows that is.
Title: Bourbon Marshmallows
Author: Dough Mamma
Prep Time: 1 hr
Inactive time: Overnight
Yield: 80
Notes: I used organic corn syrup and kosher gelatin. If you look closely at the pictures, you might notice a sugary crust. This was a mistake I made in dumping too much sugar and tapioca starch into the pans. To avoid this, use a fine mesh sieve to spread the sugar mixture evenly. The sugar mixture is required to keep marshmallows from sticking to the pan. I also made a very large batch, but they keep for a very long time in a tin and its always nice to have marshmallows on hand. You will need a candy thermometer. If you are making the same amount as I am, you will need at least a 6-quart mixer. If you do not have a 6-quart mixer, cut the recipe in half.
Ingredients
6 Tbsp of Gelatin
3 cups of sugar
1 cup of water (divided)
3/4 tsp of salt (divided)
2 Tbsp of Bourbon
1 cup of powdered sugar (divided)
1/8 cup of tapioca starch
2 egg whites
2 tsp of meringue powder (plus 2 Tbsp of water)
2 cups of corn syrup
Instructions
Using a stand mixer with a whisk attachment, combine your gelatin and 1 cup of cold water. Allow it to sit.
Mix your powdered sugar and starch with a whisk. Using two large non-metal casserole dishes (13x8), take your fine mesh sieve and generously and evenly coat with powdered sugar mixture. Set aside.
Combine sugar, corn syrup, 1/2 tsp of salt and 1 cup of warm water in a large pot. Attach your candy thermometer now. Cook on med-high heat until the sugar dissolves. Turn heat to high, until your thermometer reads 240 degrees (this takes about 10 minutes). Remove from heat immediately.
Start your mixer on low and very carefully pour your pot mixture into the gelatin. Mix on high speed for 12 minutes.
Meanwhile, in a metal bowl, combine your egg whites, water, 1/4 tsp of salt and meringue powder and whisk until medium stiff. You can use a handheld mixer if available to you.
Stop the stand mixer at the 12-minute mark and add your egg white mixture and Bourbon. Mix for another 3 minutes on high speed.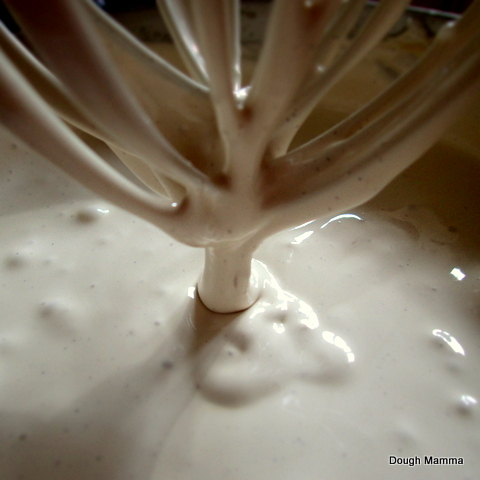 Pour into your prepared casserole dishes and gently tap on counter to help eliminate air bubbles. Leave out over night.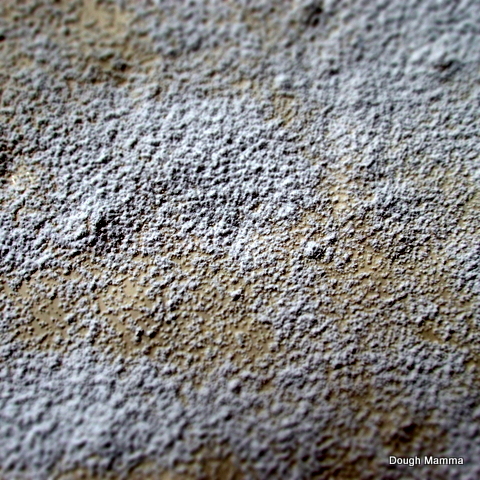 Take a knife and loosen the edges from the pan. Flip over onto counter. If the marshmallows are stuck, don't worry, you can loosen from one end with a spatula and carefully slip your hands underneath. Continue to run your hands underneath the marshmallows until it separates from pan. It will be very malleable. Sprinkle the tops with your powdered sugar mixture using your sieve.
Cut marshmallows with a pair of scissors or sharp knife. Place cut marshmallows in a container with a lid on it and add the 1/2 cup of powdered sugar. Shake vigorously.Take marshmallows and place them in the sieve, shake off excess sugar.
Store in an airtight container.
Related