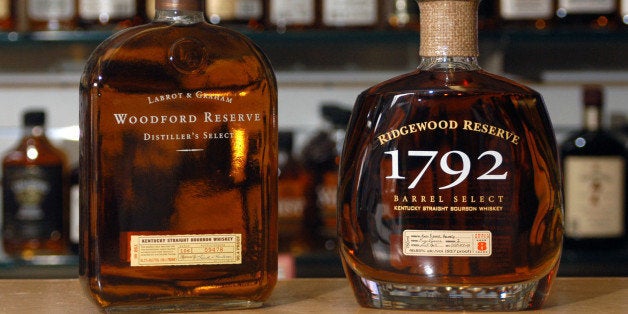 At no point in recent memory have consumers been as excited about bourbon as they are today.
"We are in the middle of a global whiskey renaissance," Lisa Hawkins, vice president of the Distilled Spirits Council, said. "There is a fascination with bourbon in the U.S. and abroad, with demand booming and no end in sight."
Some distillers have increased production faster than others. Buffalo Trace, the distillery behind such vaunted brands as Pappy Van Winkle and Eagle Rare, now produces 110,000 barrels of bourbon a year, nine times as much as in 1992, according to the company's bourbon marketing director Kris Comstock.
One barrier distillers face in their attempt to keep pace with soaring demand is bourbon's aging process. Because the best bourbons are aged in oak barrels for as long as 15 or 20 years -- and even mid-tier bourbons are often aged for at least four years -- higher production today doesn't translate into greater availability on store shelves for quite some time. That's part of the reason for the potential shortage -- and for distilleries' booming output of what they call "moonshine," which is essentially unaged bourbon.
"We can't make it any faster," Wes Henderson, chief innovation officer for Angel's Envy bourbon, said. "The demand can be whatever the demand is, but that's not going to speed up mother nature. That's not going to speed up the clock. "
But on this count, too, Kentucky distilleries are racing to adapt. The Washington Post writes that producers' stockpile of bourbon in the aging process climbed to 5.7 million barrels last year, the biggest since 1975. A bourbon barrel contains 53 gallons of liquid, so that means there's almost 457 Olympic-sized swimming pools worth of bourbon waiting in Kentucky warehouses.
Building up such a big reserve in hopes of future sales presents its own risks: If demand for bourbon were to suddenly fall or stop growing, distillers could wind up having to cut prices. But Henderson, at least, isn't too worried.
"It doesn't keep me up at night," he said. "There are so many green fields still remaining for us to explore. We've got a much wider demographic for bourbon than there ever was -- younger consumers that might have once preferred clear spirits. And a lot of women, too, and drinkers in Europe and Asia. We've got a long way to go, I believe, before we completely exhaust the market for bourbon."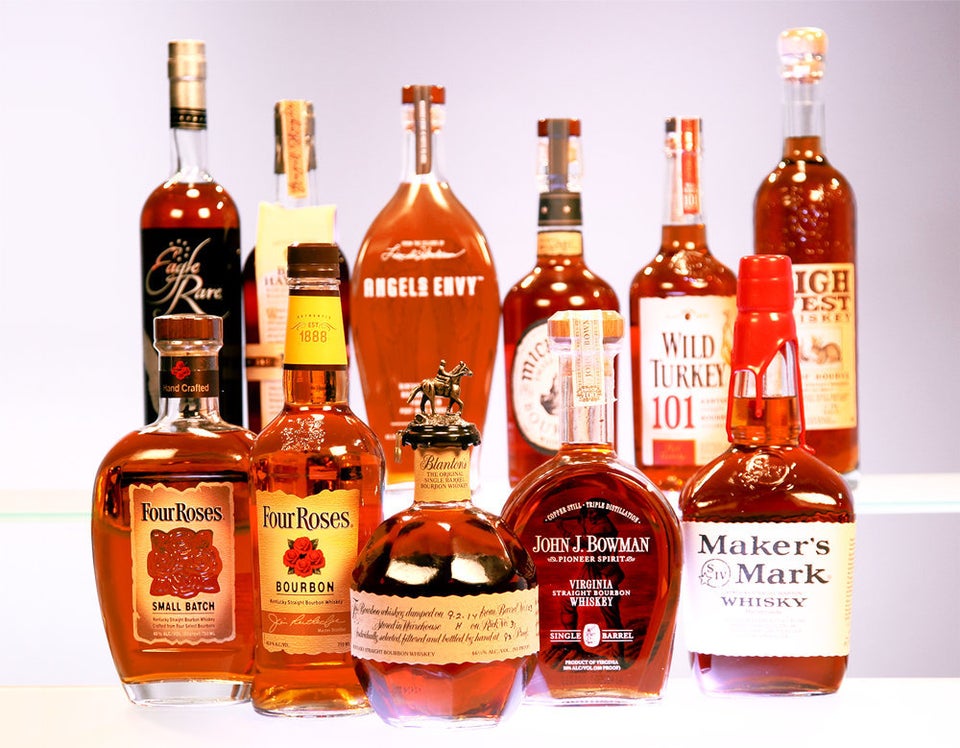 Taste Test: The Best & Worst Bourbons For Old-Fashioned Cocktails