In celebration of my new book, #BourbonRebirth, I'm revealing the brands that brought bourbon back in a three part series. Today, we take for granted bourbon's greatness, even complaining about the lack of supply. But this wasn't always the case.
In the early 1980s, bourbon was left for dead, losing market share to white spirits. But passion, great whiskey and innovative marketing returned bourbon to its rightful place in the consumer's bar--far in front of vodka. These are the brands that brought bourbon back.
Note: Bourbon historian Michael R. Veach consulted on the selections. My criteria: What brands made the biggest impact since 1980? This post originally appeared on FredMinnick.com.
15. Hudson Baby Bourbon
While Hudson Baby Bourbon may not out taste the bourbons on this list, the New York bourbon did something extremely important for the American whiskey narrative--it gave national attention to the fact bourbon could be made outside of Kentucky. Although it certainly was not the first non-Kentucky bourbon distiller since Prohibition, its proximity to the New York Times gave them a sounding board from 2006 to 2009, which led to additional media in general bourbon stories and the 2010 William Grant partnership. This attention helped other craft distillers pursue their bourbon dreams, offering proof to bankers and investors that bourbon didn't need to come from Kentucky.
14. Bulleit Bourbon
Since 2000, no bourbon has done more for the craft cocktail scene than Bulleit Bourbon, with founder Tom Bulleit and his daughter, Hollis, winning on-premise wells of major bars in San Francisco, New York and Chicago. As a bartender once told me, even the easy-to-grip Bulleit packaging was conducive to the back bar. The Bulleits worked with the Diageo Masters of Whisky to make it one of the fastest-growing brands of the past decade, which is amazing considering Bulleit has been sourced whiskey since its beginning in 1987. But a $115-million distillery is currently being built. With the right leadership, Bulleit could one day become the top-selling bourbon.
13. Elijah Craig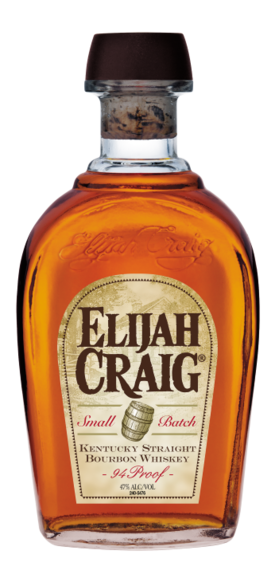 When Heaven Hill Brands released Elijah Craig in 1986, an optimistic Max Shapira said the $10-$15 12-year-old bourbon would appeal to the Cognac market, making it one of the first bourbons challenging the mindset that bourbon was the value drink. It didn't hurt that they named the bourbon after the alleged "Father of Bourbon," which gave them instant credibility. But what really mattered was the whiskey, which absolutely appealed to a connoisseur market, appearing in country clubs and Manhattan bars. In 1994, Heaven Hill released the Elijah Craig 18-year-old single barrel for a whopping $22. The one two punch of Elijah Craig 12-year-old small batch and Elijah Craig 18-year-old single barrel became the greatest bang-for-your-buck duo of the past century. Oh, the good old days.
12. Jack Daniel's

Yes, Jack Daniel's, the Tennessee whiskey, which is not labeled bourbon. How could it be on this list? Simple. They drove the market, and everywhere Jack Daniel's went, bourbon followed. If Jack Daniel's did not drive American whiskey interest in the 1980s and 1990s, I don't know if bourbon makes its comeback. (Is Jack Daniel's bourbon? Read page 11 in Bourbon Curious.)
11. George T. Stagg
Despite only being available since 2002, George T. Stagg, a member of the Buffalo Trace Antique Collection, changed the bourbon palate. While it wasn't the first cask strength bourbon, it was the one that grabbed ahold of your taste buds and took you on smooth ride. The bourbon won nearly every major award and realized a lion's share of media attention when it was released. It continues to be one of the most highly sought after bourbons released every year.