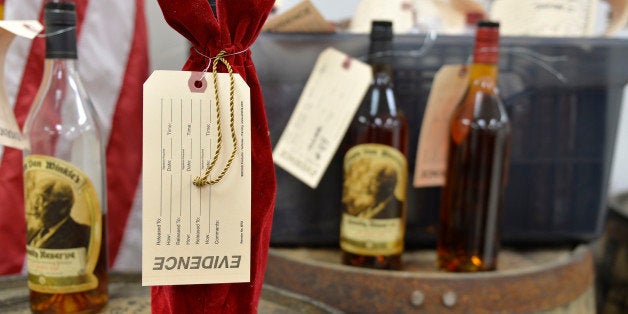 A bourbon-stealing syndicate that boosted barrels and cases of Buffalo Trace, Wild Turkey and the very expensive Pappy Van Winkle continues to unravel.
Leslie M. Wright, 34, was indicted for complicity in receiving stolen property worth over $10,000, the Louisville Courier-Journal reports. Zachary Becker, an assistant commonwealth's attorney, said Wright had admitted receiving $800 for looking the other way as barrels from the distillery went missing, according to the paper.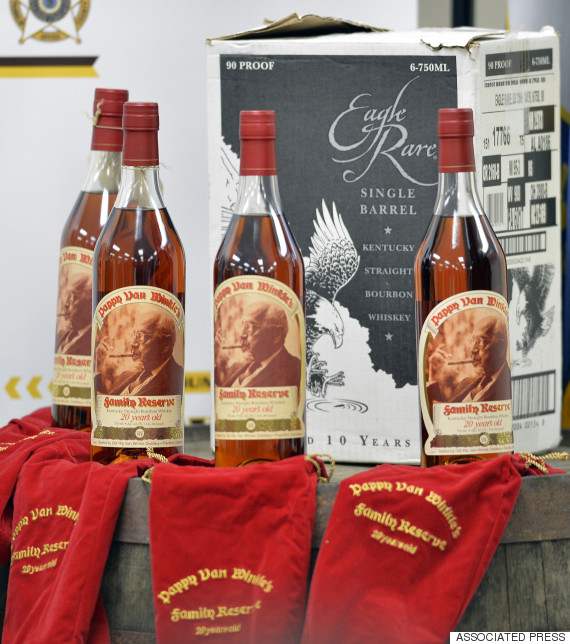 Recovered bottles of Pappy Van Winkle and Eagle Rare bourbon are shown at the Franklin County Sheriff's Office on April 21, 2015.
Commonwealth's Attorney Larry Cleveland of Franklin County told The Associated Press in April that the estimated value of the recovered bourbon was at least $100,000 -- or, as he put it, "more than I could imagine one person drinking in a lifetime."
Kentucky authorities had a major breakthrough in the investigation earlier this year when an anonymous tip led them to the home of Buffalo Trace distillery worker Gilbert "Toby" Curtsinger, where five stolen barrels of bourbon were stashed behind a shed. Police also recovered 18 guns, $3,000 in cash and a stash of steroids at Curtsinger's home, The Washington Post reports.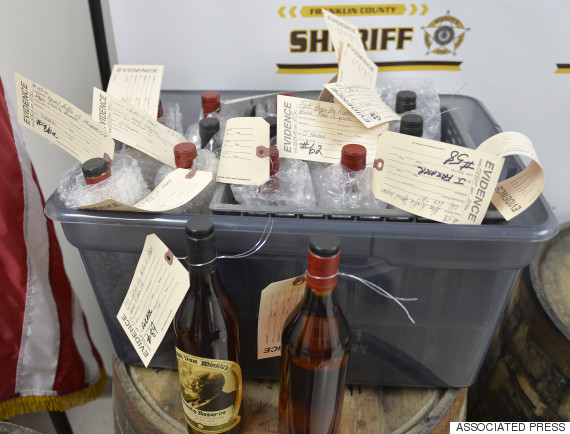 Evidence tags mark recovered bottles of Pappy Van Winkle bourbon at the Franklin County Sheriff's Office on April 21, 2015.
In 2013, 65 cases of Pappy Van Winkle had gone missing from a Buffalo Trace warehouse in Frankfort. (Pappy Van Winkle and Eagle Rare bourbon are both produced at Buffalo Trace's distillery.) The disappearance made national headlines with The New York Times noting that the brand is among the nation's most expensive and sought-after bourbons: A two-ounce shot of 20-year-old Pappy Van Winkle can cost about $65 at a bar, while a bottle has the suggested retail price of $130.
Investigators eventually tied the Pappy heist to other Buffalo Trace and Wild Turkey thefts.
Becker told The Huffington Post on Tuesday that some 25 bottles of Pappy Van Winkle, about 17 wooden barrels of bourbon and a number of stainless steel barrels have been recovered. At least one stainless steel barrel of Eagle Rare 17-year-old bourbon is valued at $11,000.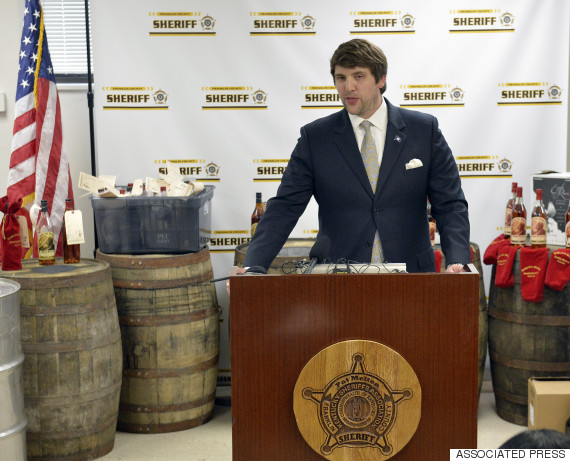 Assistant Commonwealth's Attorney Zachary Becker speaks at a news conference at the Franklin County Sheriff's Office on April 21, 2015.
NPR wrote in April that the recovered bourbon is roughly one-tenth of what went missing. Asked if investigators are optimistic about recovering the rest, Becker said, "We're trying our best."
"Just when you think you've got it, something else pops up," Becker said.
NPR had noted the troubling possibility that despite recovering some of the hooch intact, law enforcement may be required to destroy the stolen goods.
"That's still up in the air," Becker said. "We still have a long way to go until we get to that point."
He said he anticipates more indictments in the ongoing investigation.
Related
Before You Go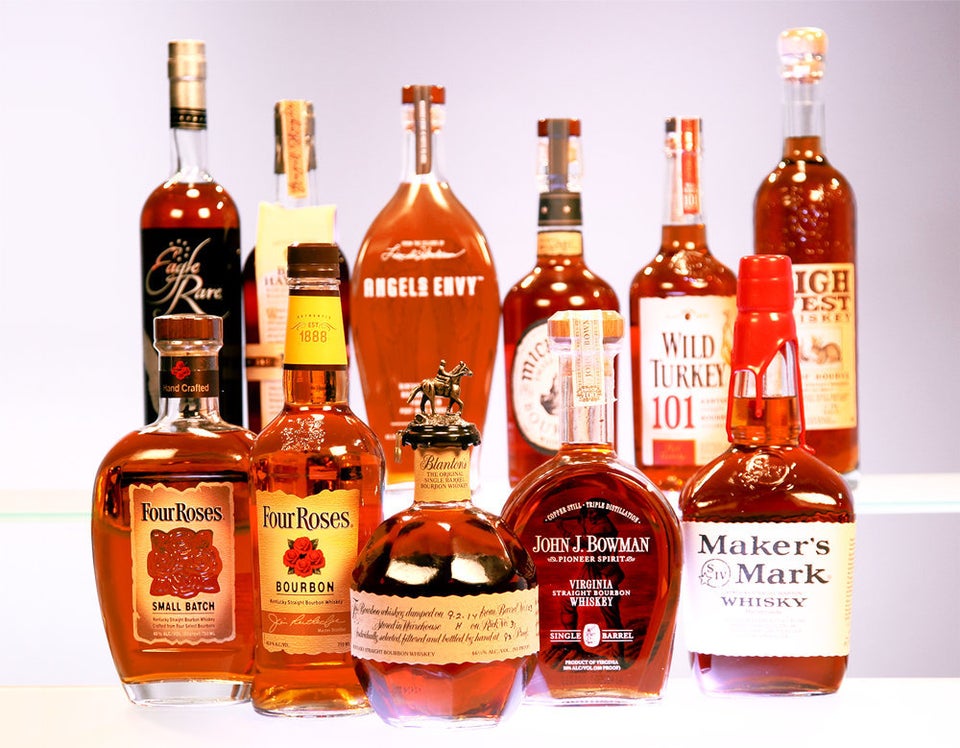 Taste Test: The Best & Worst Bourbons For Old-Fashioned Cocktails
Popular in the Community