Sometimes selecting a hotel is not so much about the number of stars it rates, but more about the brand personality.
I've stayed in five-star and budget hotels alike. The greatest difference between these two types is not how much marble there is in the bathroom, but the hotels' overall feel when you first walk in.
At most Marriott hotels, no matter Fairfield Inn or Residence Suites, there's a kind of Midwestern friendliness about them that is welcoming. At most Four Seasons, there's a more formal feel and a certain coolness that speaks of upper class. At most Shangri-La hotels, there's a feeling of elegance.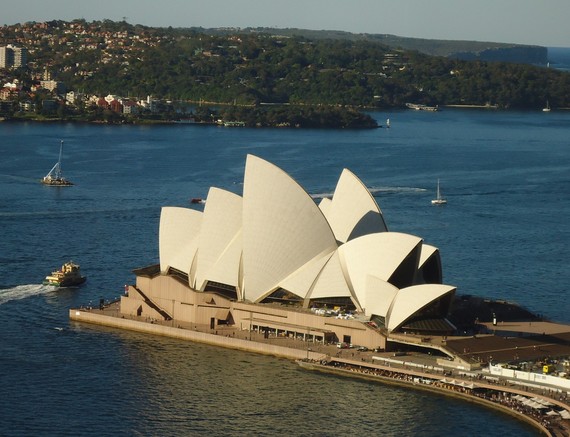 Most of these hotels brands have been around for decades and have earned their luxury status whether it's for a view (see view that Four Seasons and Shangri-La have in Sydney), service or room decor. But today's selections are increasingly about boutique hotels that strive to project a far-out look and feel much like a geek wearing Google glass.
In London's Silicon Roundabout, there is Hoxton's, which is frequented by the many techies in the neighborhood and has a buzzy edge about it.
In Hong Kong, there's the Ovolo hotel, which despite its location in the trendy entertainment area Lan Kwai Fong, has a practicality about it. You can do your own laundry at no cost here, check Internet for no extra cost with seamless connections, have breakfast at a coffee shop next door using a coupon issued by the hotel or grab a drink during happy hour in the hotel's small reception area. Another freebie is the well-stocked mini-bar. There's also a basic gym for quick work-outs. The room also comes outfitted with a comfortable work space that is well lit (for a change).
Ovolo, which hasn't been one of the more instantly recognizable brands, is expanding soon to the south side of Hong Kong island with a brand-new property, so stay tuned for more coverage!
In Sydney, there's the QT Hotel in the heart of downtown. To get to the lobby, you pass by a hopping bar on the ground floor and jump into the lift, where you're blasted by rock music. It's definitely a happening place. Surprisingly enough, the rooms are actually quiet!
Reservations are hard to get at the hotel's signature restaurant Gowings Bar & Grill, and no wonder -- it's great!
Boutique hotels, which are high on design and generally slightly lower on actual comforts, are becoming plentiful in many of the world's leading business capitals. They're a good alternative to the five-star brands if you're willing to give up some perks that really aren't all that necessary. And you can have bragging rights that you stayed in perhaps the trendiest and most offbeat hotel in town!
Related