Israel can usually be found on the Top 10 travel wish-lists of most all serious adventurers, and for good reason. In a country no larger than New Jersey a treasure trove of one of kind activities await your discovery.
In the recent filming for The 30 Postcards Project I drove a rental car (the cheapest and most effective way to travel the state of Israel), and circumnavigated the nation exploring subjects from the various Israeli postcards I'd received. To make my journey more exciting I sought out the most unique accommodations I could find to overnight. Boutique hotels which make your adventure far more interesting than a run of the mill 'chain property' or a 'broke down' old motel.
My first stop was the hillsides of East Jerusalem, and the Mount of Olives Hotel. It's without a doubt the incredible views which drive travelers to the Mount of Olives, and that initially is what drew me. They are stunning, and depending on the cooperation of the weather, spending a sunset looking down over the entire old city of Jerusalem can be one of the highlights of your trip. I would never stay at a hotel for the views alone though.
There's a warm and welcoming feeling you get from this newly renovated property, arab-family owned and operated. The ample (and very traditional) buffet breakfast gives you an excellent opportunity to socialize with travelers you won't normally meet in other neighborhoods of the city. Make sure to go with an open mind, none of the dishes are western, but they're all delicious. The rooms are simple and without distractions (TVs) because Jerusalem is meant to be experienced, morning, noon, and night -- so you're encouraged to get out there and absorb one of the most amazing cities on the planet!
Across town in West Jerusalem is another one of a kind hotel which speaks to a larger ethos of community and brotherhood in this region of social tensions. Accommodations at Harmony Hotel provide a sanctuary for travelers in a very unique land, by encouraging a community of togetherness and integration (one that is in harmony). The mural above their exceptional breakfast spread displays scenes of the city from every imaginable point of view, reminding visitors of their commitment to a unified human experience.
Its location in Nahalat Shiva is the perfect center for day walks to all of Jerusalem's attractions (and you can leave your rental car underneath the property in their private car park). Some of Jerusalem's best restaurants are a simple walk around the corner, which allowed me to sample a unique cuisine for each meal of the day. For journeys further afield the hotel has a series of experienced travel staff and guides on call (from a little black book) who can setup virtually any day-trip you have in mind. I took them up on their offer to send me to Bethlehem for the morning, and its an experience I'll never forget. In total, Harmony offers sophistication, culture, cuisine, history, and a mantra of social integration which I guarantee will enhance your Holy Land adventure.
Travel to the country's north and you'll find the historic port town of Acre, one of the oldest continuously inhabited settlements of modern israel. During the time of the European Crusades to the Holy Land, a series of walls were constructed to fortify and defend the city. At the time Acre was one of the largest and most prosperous cities of the region, second only to Jerusalem. The Ottoman Turks later constructed a more permanent city wall, portions of which remain standing to this very day. It is inside of this modern day historical treasure that you will find the Akkotel, a boutique hotel built inside of the Ottoman city wall.
Walking through the front door at Akkotel means walking into a history stretching back almost a thousand years. The amenities and comforts are all completely modern but the essence and emotion is from another time entirely. There's no better property from which to explore the endless history of the old city as it literally unfolds directly from your room. Inside these city walls were ongoing religious clashes and countless cultural exchanges endemic of a Mediterranean port town at the very heart of the Holy Land. If you're a history buff like myself you can't pass up the opportunity to stay in such an amazing property.
On a crisp clear day from the Acre city walls you can see the modern city of Haifa, Israel's third largest. In 1868 a group of German Protestants traveled to the Holy Land to establish a colony, believing their actions would bring about the second coming of Christ. Their legacy was the first example of urban planning in what was then called Palestine and what is now the swanky center of Haifa's nightlife. On German Colony's main strip, Ben-Gurion Boulevard, you'll find the restored pension from the time of the German Templers now known as The Colony Hotel.
Besides being at the exact center of Haifa's most up and coming restaurant and nightlife district, The Colony Hotel is perfectly positioned with one of the greatest views Haifa has to offer. From the roof-top terrace you have a clear look up through Haifa's signature monument, the immaculate Bahá'í Gardens (Hanging Gardens of Haifa). While inside the hotel you have 40 guest rooms and mini-suites replete with luxury. The best restaurants in Haifa stand on either side and across the street, and the breakfast served is the best I found in Israel. Ask the manager if he'll give you the grand tour of this property's colorful history.
My next stop brought me to the ancient city of Nazareth where I met one of the most amazing individuals I've encountered in travel and tourism, Maoz Inon, the proprietor of the Fauzi Azar Inn. With unmatched hospitality and a unique outlook on bringing travelers to the Holy Land, Maoz has literally begun the transformation of Nazareth city from a working class Israeli-Arab community to a center for tourist activity in the Galilee. The Inn, with its multiple accommodations types, is merely the beginning of your Nazareth journey. A guided tour of the city (like no other I've ever taken) sets out from the lobby each day at 9:15am, and from this tour you meet dozens of shopkeepers and locals who can further enrich your stay in the days to come. This cultural exchange is a the heart of Maoz's philosophy on how travelers can transform a community. He says it better than I can:
We are doing our best to give our guests the opportunity to interact with the local community and with other fellow travelers. We work closely with local businesses and the community, supporting each other. For us, each guest is the most important; and while giving high-quality service, we try to let him be part of our vision where Christians, Muslims, Jews and others can work and live together, share ideas, thoughts and lifestyle with respect to each other's differences.
If this article does nothing else, let it put Nazareth on your list of must-see Israeli cities. This is truly a unique experiment in cross-cultural exchange taking place at the Fauzi Azar Inn and you should absolutely become a part of it.
My final destination was Israel's signature city, Tel Aviv, the metropolis on the Mediterranean where you can find anything and everything, including a hotel with a curious and fascinating duality. ArtPlus Hotel is a brand new, 62 room, boutique property just a few blocks from the beach, and it is also a modern art gallery! With rotating exhibitions, permanent installations, and five floor hallway murals painted by local artists, ArtPlus is redefining "fun" and "trendy" by giving visitors the opportunity to explore their own hotel in a way I've never seen before.
Five rooms have already been commissioned as special projects which contain their very own installations, each one unique and thematic (the number of rooms with their own art pieces is set to grow over time). It's without a doubt the most creative idea for a hotel property I've seen in recent years, and I've never been so intrigued before to explore every inch of my hotel so thoroughly.
ArtPlus represents the antithesis of the direction in which so many hotel chains are heading these days, towards the boredom of uniformity. With ArtPlus you get uniqueness; the art is provocative, and the service, impeccable. It's a must-stay in Tel Aviv, and if you can't get a reservation on your next trip, make sure to stop by to admire the art, it'll remind you where you'll stay when you return to Israel; everyone always returns!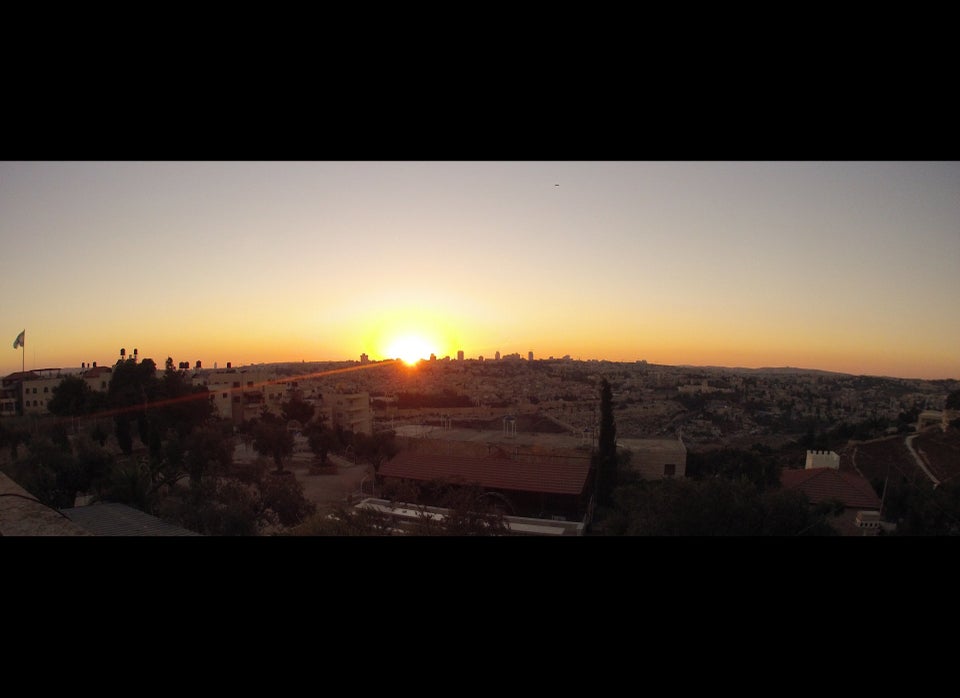 Unique and Boutique Hotels of Israel