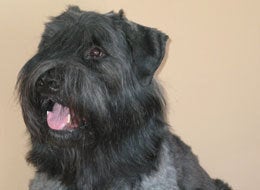 Over the holidays, I went to see the movie, "Marley & Me," which is based on The New York Times bestselling autobiographical book, Marley & Me: Life and Love with the World's Worst Dog, by journalist John Grogan. In brief, this is the sentimental story of a newlywed couple who learns important, meaningful life lessons from their adorable, but naughty, neurotic, and very much out-of-control, dog, "Marley," a yellow Labrador Retriever. Described as the "world's worst dog," Marley nonetheless grows, both literally and figuratively, into one of the most important "people" in the Grogan family.
While this is not the place to review the film critically, I will say that I enjoyed it a great deal. In the spirit of full disclosure, I also must add that I'm a dog lover and owner, which, to be sure, makes a movie like "Marley & Me" much more appealing and entertaining, especially for adults. Heck, I still get tears in my eyes when I think about the ending of the movie, "Old Yeller," one of the most memorable films from my early childhood. Speaking of tears, if you do happen to see "Marley & Me," be sure to bring extra tissues! There must be something special about those "old yeller dogs!"
As I said, I have a dog and, like Marley, he's also special and one of the most important members of my family. However, he is not "yeller," nor is he naughty, neurotic (at least not too much!), or out-of-control. I'm talking about "Bouvie," a black-dark gray, Dutch-bred Bouvier des Flandres, who was born to "royalty" in Europe with the official name, Tynan Inca van de Duca Vallei. Since many people are unfamiliar with the Bouvier breed, the household name, "Bouvie," stuck with him even before he arrived at only nine weeks old (and could be held in one of my hands!) in North America as a way to help them remember it.
Also like Marley, Bouvie, without question, has taught me many important, meaningful life lessons over the years. Among other things, he's trained (unlike the incorrigible Marley) as a "therapy dog" and has proven his weight in gold (he's now a 100-pound "lap dog") working closely with Alzheimer's patients; that is, he provides affection and comfort to them. This gives you a good idea of Bouvie's temperament, since a good therapy dog must be friendly, patient, confident, at ease in all situations, and gentle. Moreover, they must enjoy human contact and be content to be petted and handled, sometimes clumsily and aggressively.
Bouvie's influence on me and others, however, goes well beyond his "official" role as a working therapy dog. Like the key messages conveyed in both the book and movie, "Marley & Me," life with Bouvie has been--and continues to be--filled with many meaning moments. Indeed, while only a "dog" to some, Bouvie is much more than "Man's Best Friend" to me. Over and over again, he's established himself to be an exceptionally wise mentor and confidant, during good times and not-so-good times. Importantly, he's demonstrated to me that too often I, like many others, become so focused on the many "tasks" that need to be accomplished day to day that I lose touch with the so-called "simple" things in life. Indeed, it is always great to have "someone" in your life, like Bouvie, who can help you slow down to remain aware of what really matters in life, as well as enjoy life's blessings and meaningful moments. This kind of relationship, like the one between Bouvie and me, is itself an important source of meaning!
To be sure, I've learned a great deal from Bouvie. Among other things, I know that he helps to keep me grounded when the complexity of life in all of its dimensions begins to overwhelm me. As my mentor, he constantly reminds me to appreciate what I have and not fret so much over what I don't have. And as my personal trainer and therapy dog, Bouvie stands ready to coach and guide me to live a simple, healthy, and meaningful life. Of course, it's totally up to me to listen to his cues.
I would now like to share with you some of the life lessons that I've learned from Bouvie so far. To show my respect for Bouvie's innate wisdom, I call these key lessons of life the "Tao" of Bouvie.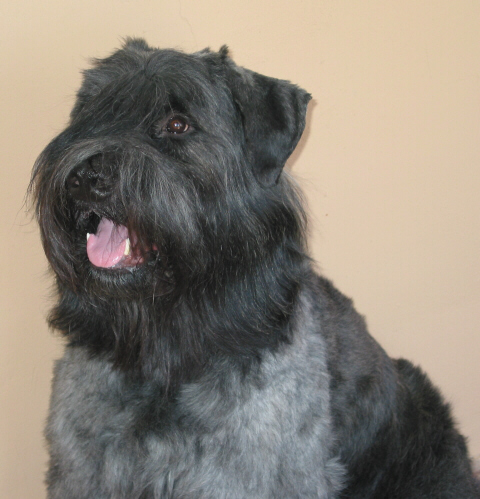 THE "TAO" OF BOUVIE:

* Start each day with a happy attitude
* Greet each person you meet with enthusiasm
* Delight in the simple joy of a long walk
* Don't be afraid to stick your head out of the window
* Don't hold grudges for very long
* Support those in need of a friend
* Explore everything as you walk through the day
* When someone is having a bad day, be supportive
* Take plenty of rests to re-energize so that you are ready for the next adventure
* Loyalty is a virtue, so be loyal
* Play is good
* Food is better (appreciate every meal like it is your last)
* A ball is all you need to feel fulfilled
* Relieve yourself regularly to help reduce stress
* Set your limits by marking your spot
* Accept treats and a kind pat on the head whenever they are offered
* Protect those you love and who love you
* Show your passion and enthusiasm with gusto
* When you see loved ones, act as if you haven't seen them for years
* Be your authentic self
* Display love unconditionally
The real challenge for me, and I suspect for most people, is to act upon and manifest these meaningful guidelines in my own life with consistency and integrity, that is, to walk them not just talk about them. I reminded of a bumper sticker that I came across years ago that read, "Be the kind of person that your dog thinks you are!" How a propos, don't you think?!
So, now what about you? What are you learning from your dog? Or from any other kind of pet that may be a significant part of your life? What things would you like to add to the above list? Even if you don't have a dog or pet, please know that Bouvie and I would love to hear your comments about this post and list too!