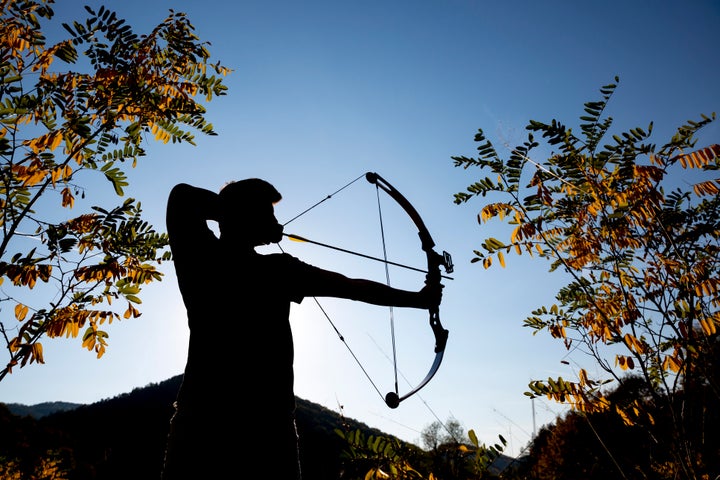 A homeowner in Australia channeled his inner Robin Hood to shoot a fleeing burglar in the buttocks with an arrow.
Police say he confronted the housebreaker just as he was reversing the couple's Nissan X-Trail out of the garage. The burglar, who'd stolen cash and other items from the couple's bedroom, exited the car and ran away.
The burglar got into a Mazda Tribute that was parked nearby, which was hastily driven away.
Police officers attended the scene and seized the bow and arrow as evidence. They are yet to track down the burglar, who so far is not believed to have attended any local hospitals for treatment to his injury.
It's not clear whether the homeowner will face charges over his use of the weapon. Compound bows do not require a permit in New South Wales, per the BBC. "Inquiries into the incident continue, including use of the bow and arrow," police added in the statement.
Popular in the Community