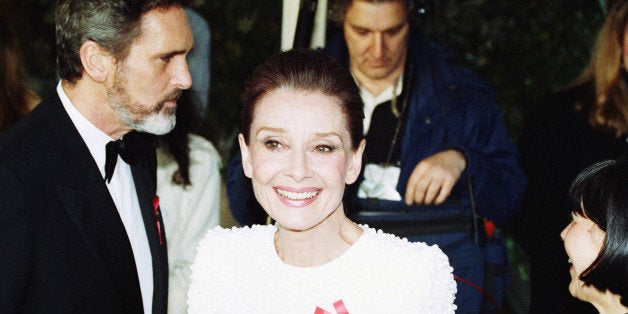 On May 4, we celebrated the birthday of a well-rounded woman who exudes beauty from the inside out, a humanitarian with a strong helping hand. She served as the Goodwill Ambassador of UNICEF. In 1988, she worked in a camp with starving children in Ethiopia to help spread awareness and end their hunger. She worked on an immunization campaign and clean water initiative. Her passion for helping others was extraordinary and legacy lives on through her impact on the world. Many people celebrate her beauty, she is recognized as an international style icon. Oh, and did I mention she was nominated five times for the Best Actress Academy Award, winning one for Roman Holiday?
The beauty of a woman is not in a facial mole, but true beauty in a woman is reflected in her soul. It is the caring that she lovingly gives, the passion that she knows.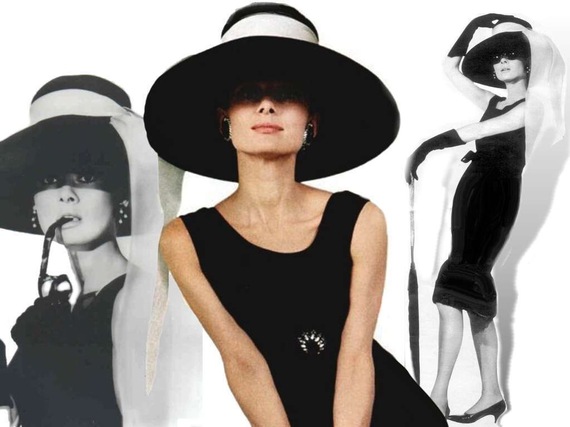 Hepburn is a woman everyone should get to know and celebrate. She will teach you valuable lessons about yourself and how to be a class act. Her style is unparalleled today. I often find myself trying to emulate her. While shopping, I'll see something on the rack and say to myself, That's so Audrey. A celebrity deserving of being a girl crush and everyday inspiration.
Chic and sophisticated, the epitome of style genius, Hepburn could make an all-black ensemble look soft and sexy. She would often sport wide collars with a high neckline, showing just enough collarbone but still showing a subtle amount of skin. There was also an effortless feel to her outfits, nothing ever seemed forced or looked out-of-place. And my favorite part about her look? The natural effect of her makeup. She perfected the "no makeup" makeup look.
The beauty of a woman is not in the clothes she wears, the figure that she carries or the way she combs her hair.
Audrey Hepburn taught me that you are worth more than a pretty face. Life is about the value of what you say and do. She lived a life of action. She traded the glamorous life of an actress for the gritty life of a humanitarian. Hepburn would embrace children, covered in flies, without a moment's hesitation. Her passion ran deep and she loved hard, giving a voice to the voiceless and changing their lives for the better.
As you grow older, you will discover that you have two hands, one for helping yourself, the other for helping others
Hepburn's life and style should be celebrated. Yes, her beauty enthralls us, but when we look deeper we can learn so much more. Life is about being a good human being, being aware of the world around you, and standing up for the injustices we find. Being beautiful on the outside isn't enough, and we shouldn't rest on outer beauty. We should live to be beautiful people on inside, because that's where it matters most.
Calling all HuffPost superfans!
Sign up for membership to become a founding member and help shape HuffPost's next chapter