Bow Wow, Shad Moss, babe ― just take the damn L and move on.
Despite the backlash, Bow Wow had been quiet about the photo drama and Twitter meme-ing. Until now.
As he continues his "Growing Up Hip Hop: Atlanta" promo tour, Bow Wow was on radio station Hot 97's "Ebro in the Morning" on Thursday. He addressed the recent madness by plugging his upcoming TV series.
"I love it because people don't understand the scientific method to my madness," he said.
"They really don't understand the scientific method to my madness," he repeated. "No. 1, I'm about to have the biggest show on We TV, period. Period. I'm saying that right now. You gotta just watch the show. Everything is for the show."
He repeats that we need to watch the show a lot, rattling on and ignoring co-host Laura Stylez, who asked if he was admitting that he was a troll. He did not confirm or deny that claim.
Hmm ... are we all being punk'd? Because we don't really buy it, Bow Wow.
The 30-year-old continued by saying that the recent drama "doesn't affect" him.
"It doesn't affect the women, it doesn't affect the bank, it doesn't affect anything," he said. "I feel like people who react to certain things, I feel like that's how they would react if it was on them."
Whether his trolling is legit or not, we're unclear, but perhaps we'll find out when his show airs on May 25.
In the interim, let's reminisce on one of Bow Wow's other famous internet moments:
Thank goodness for YouTube.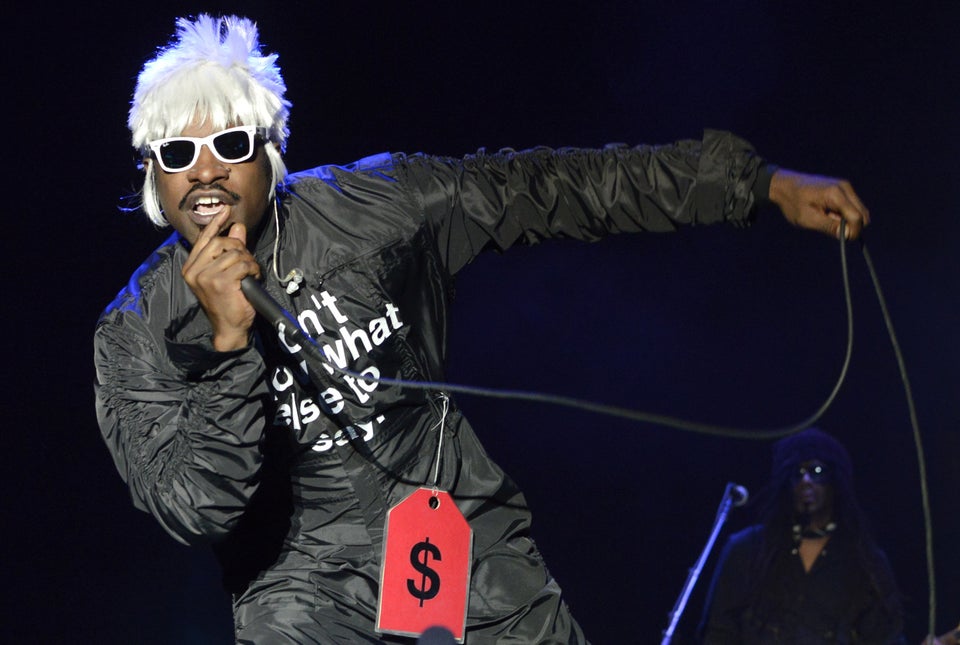 The Real Names Behind Your Favorite Rappers
Popular in the Community