Everything happens for a Riesling, including this very special engagement.
Back in January, writer and artist Michael James Schneider in Portland, Oregon, made a makeshift boyfriend out of boxed wines after breaking up with his actual human boyfriend.
"Since I didn't have a boyfriend anymore, I made one myself out of the discarded wine boxes I 'self-medicated' with, along with some boxes others friends donated," he told HuffPost of the jokey art project.
Schneider posted some special moments with his "boyfriend" on Twitter, and the pics quickly went viral. (There were a lot of lonely, "wow, this is me" responses, as you can imagine.)
Funny, but this epic love story between a man and his boxed wine wasn't over. Hardly.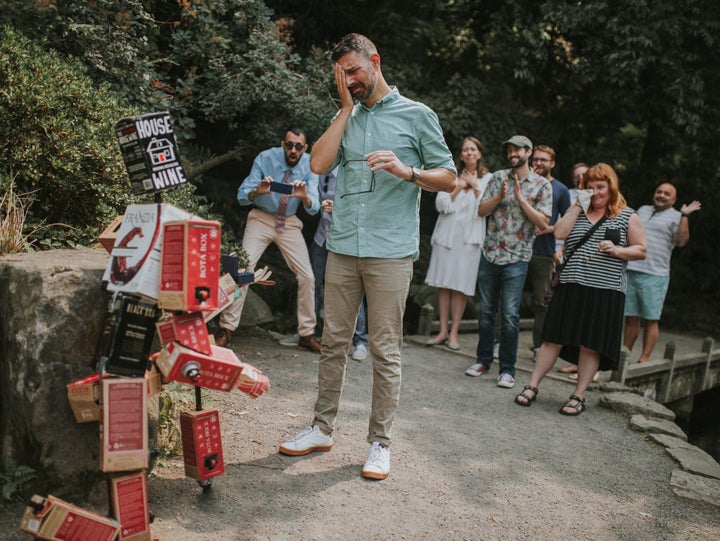 Twitter loved the pics this time, too, and came prepared with jokes:
How'd the engagement go down? Franz, Schneider's boxed wine boo, popped the question at the Crystal Springs Rhododendron Garden in Portland.
"Little did I know, Franz had called my friends to surprise me!" the artist told us. "They surrounded us just as he knelt down and proposed, and of course I said yes. The ring is beautiful, too!"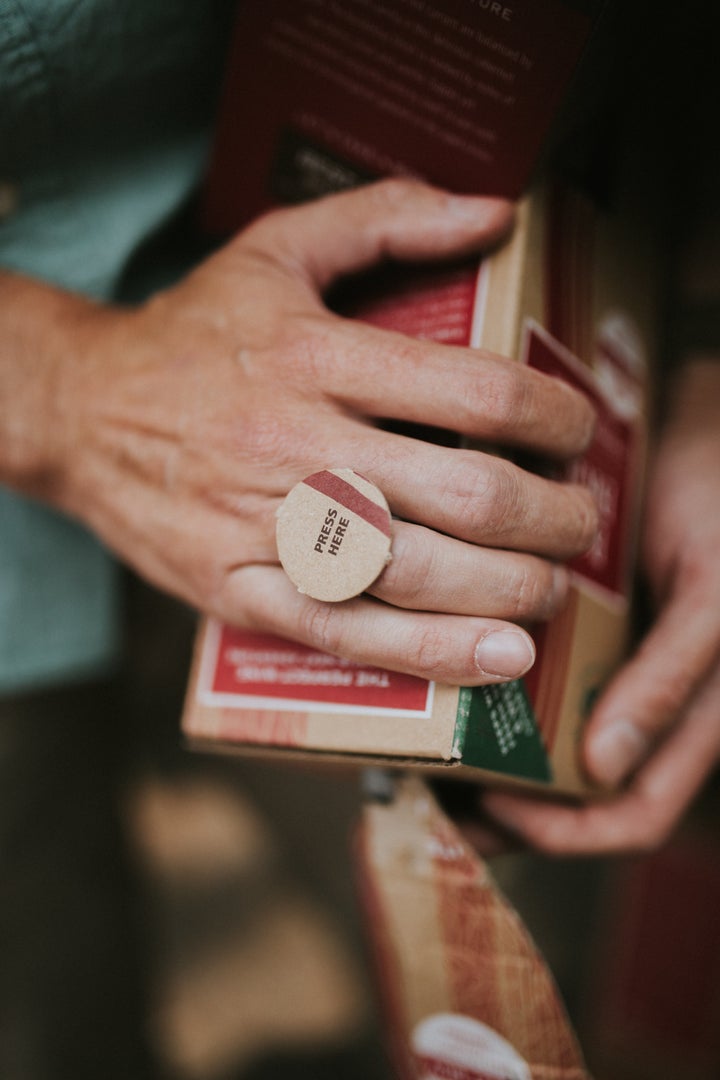 The pics ― taken by Portland photographer Cole Keister ― are extra funny thanks in large part to Schneider's pals' hyped-up reactions: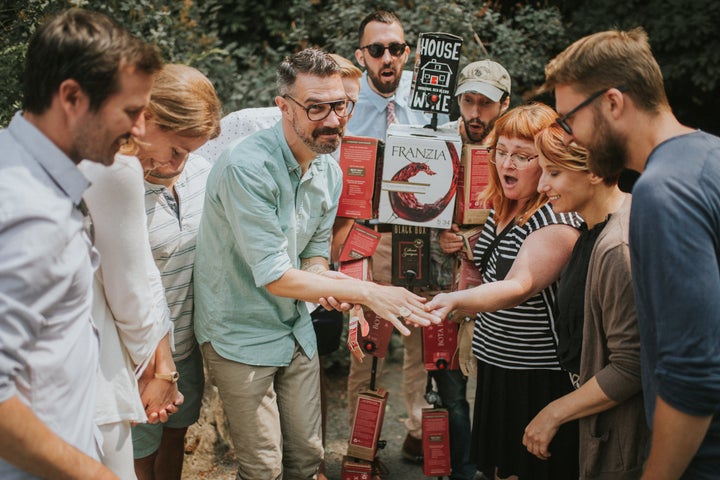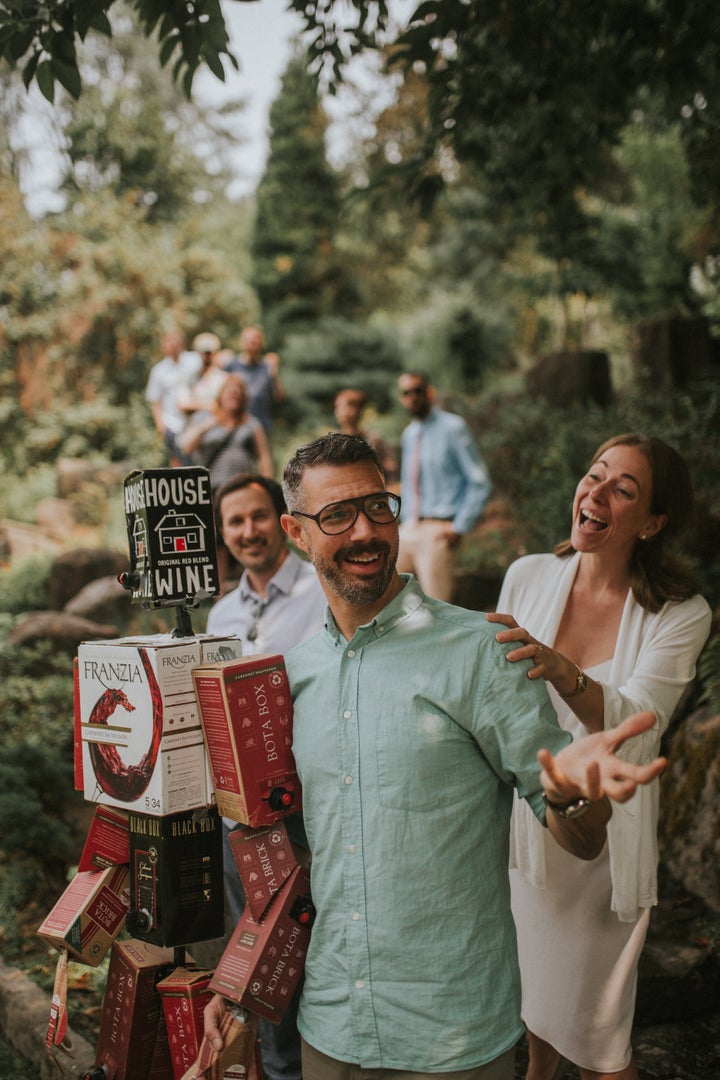 Schneider thinks this joke has legs (Cabernet Sauvignon ones, to be exact), so he's going to let it play out for a little longer.
In the meantime, he and Franz are enjoying the cozy post-engagement, pre-wedding stage of their relationship.
"We cook dinner together, we have pizza and sweatpants nights while watching Netflix," he said. "Our love is just like anyone else's love. What's really annoying is when strangers come up to us in public and ask, 'Which one's the 'man' and which one's the 'person-shaped entity made of boxes of wine mysteriously brought to life'?'and I'm, like, 'Those aren't the only two genders, Linda!'"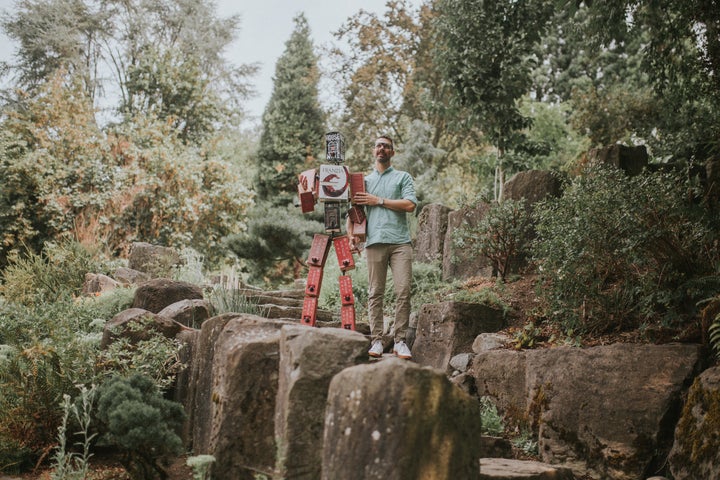 As for the actual wedding, Schneider would love for a local venue to donate its space and for the event to be a fundraiser for the ACLU. For the most part, though, he and Franz are taking things slow with wedding planning.
"It feels too soon to be talking about the wedding!" Schneider said. "I have to meet my new in-laws first, which I'm pretty nervous about. Stay tuned..."
We'd say "Pour us a glass of wine and we will!" but that seems wildly insensitive, huh? 😬
Cheers to the happy couple!