WASHINGTON -- Sen. Barbara Boxer (D-Calif.) on Wednesday evening asked Senate Foreign Relations Chairman Bob Corker (R-Tenn.) to postpone markup of his controversial Iran legislation until the U.S. and its five negotiating partners reach a final nuclear agreement with Iran.
The bill, which would require a congressional vote on any nuclear deal and temporarily suspend President Barack Obama's ability to waive economic sanctions against Iran, is scheduled for markup in the Senate Foreign Relations Committee on Tuesday.
"To force Congress to weigh in now on the Iran nuclear talks before a final deal has been completed would be a reckless rush to judgment," Boxer wrote in a letter to Corker. "It would undermine negotiations at a critical moment and could derail a once-in-a-lifetime opportunity to deal with this looming threat."

Boxer in March offered legislation that was widely seen as an alternative to the Corker bill. Her legislation would require the White House to update Congress on Iran's compliance with any nuclear deal every three months, and would expedite the ability of Congress to reinstate sanctions if Iran violates the agreement.
Unlike Corker's legislation, Boxer's proposal does not demand that Congress vote on a final deal, which negotiators are working to reach before a June 30 deadline.
The Boxer bill also differs from Corker's by limiting the legislation's scope to nuclear activity. One of the more contentious clauses in Corker's bill requires the White House to demonstrate to Congress that Iran has not sponsored terrorist activity.
In advance of Tuesday's markup, Boxer filed an amendment to Corker's bill that urges the committee to postpone voting until the negotiations are completed.
"The Committee has the right and obligation to hold hearings and debate the framework, but it would simply be irresponsible to vote on legislation before we have seen the final terms of a deal," Boxer wrote.
If Corker's bill goes to a committee vote on Tuesday, it is likely to pass with ease. However, it will need 67 votes on the Senate floor to override Obama's promised veto. Eight Democrats and one independent are co-sponsoring Corker's legislation. Sen. Mark Warner (D-Va.), has promised his vote.
With the likely support of all 54 Republicans in the Senate, the Corker bill tentatively has 64 votes.
A handful of Democrats with a history of voting in favor of "tough on Iran" legislation have yet to take a stance on the bill. These senators, juggling their concern over the ongoing negotiations with their loyalty to a president of their own party, are likely to try tweaking the Corker legislation during markup to make it more amenable to the White House.
Sen. Chris Coons (D-Del.), a co-sponsor of separate legislation that calls for additional sanctions against Iran if negotiators fail to secure a deal by June 30, has filed an amendment that cuts the reporting requirement on Iran's abandonment of support for terror. Sen. Chris Murphy (D-Conn.) filed a similar amendment, along with one that would allow the president to temporarily suspend sanctions while Congress is reviewing the deal.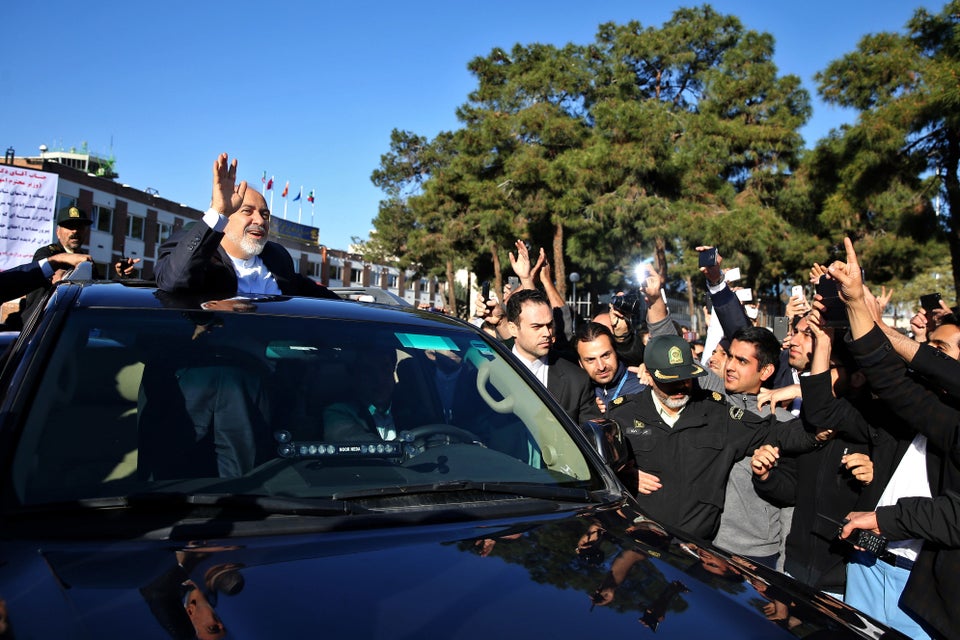 Iran Celebrates Nuclear Agreement