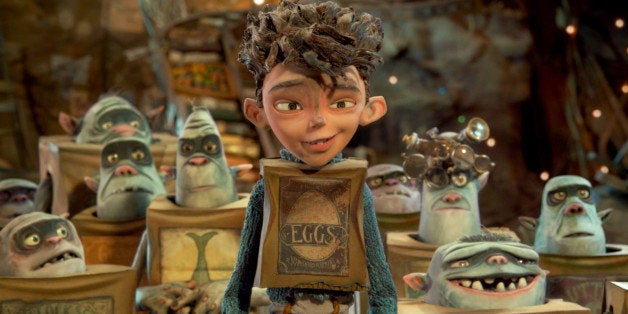 "It definitely feels like an odd choice when everything is going electric for someone to stick with a cart and a buggy."
Stop-motion animation is such a labor-intensive process that it almost seems masochistic. The method is daunting: Every figure needs to be manually adjusted for each frame, of which there are 24 each second, 1440 each minute. Never mind that computer generation can do anything stop-motion can ... and better, in much less time. Yet, while CG is inarguably the major reason for the fall of stop-motion, its biggest proponents are now using the so-called "author of their demise" to save the beloved medium.
Although stop-motion has been around nearly since the dawn of film, the process hasn't changed much since its inception. Today's stop-motion animators are going through steps similar to those followed by George Melies in order to send men to the moon in 1902: the figures and set are designed, sculpted (most often out of clay) and manipulated by hand.
Since it began its sharpest decline in the early 1990s, that lack of adaptation has been a reality of which the industry is all too aware. As anecdote would have it: Steven Spielberg hired the renowned stop-motion animator Phil Tippett for work on the dinosaurs in "Jurassic Park" (1993), eventually bringing on CG expert in favor of stop-motion. When Spielberg told him that he'd been replaced, he said, "No, I've gone extinct."
"For people who loved and were practitioners of stop motion in the '90s, that's kind of how we felt," said Travis Knight, producer and lead animator on "The Boxtrolls." "Everything was shifting over to the computer and so it definitely feels like an odd choice when everything is going electric for someone to stick with a cart and a buggy."
For Knight, like many proponents he mentions, he was passionate about stop-motion, but he understood that he couldn't be complacent about its path to endangerment. Teaming up with Laika animation studios, he became part of a process that has begun to define stop-motion as more than the "herky jerky" experience it had come to represent.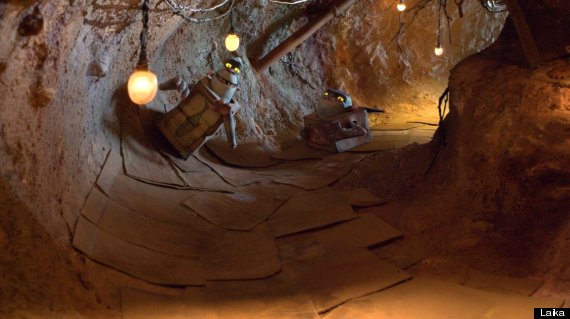 Laika is best known for "Coraline" (2009), for which Knight won an Academy Award. Their most recent feature, "The Boxtrolls," is the most highly developed use of stop-motion to date. Although, that's not to say it wasn't labor intensive.
"I'm sure most career advisors don't list miniature sofa upholsterer as a job."
Isaac Hempstead Wright (who voices the lead role of Eggs) was impressed with just how much work went into every detail still being set in place when he came on after the film had been in development for over seven years.
"I'm sure most career advisors don't list miniature sofa upholsterer as a job," Wright said. "On set, there were people upholstering sofas or creating mini furniture or mini cabbages for the garden. The detail of the work is unbelievable."
The extensive preparation "The Boxtrolls" required was largely centered around figuring out how time filming would be spent. The most difficult part of this period included planning out a ballroom dancing scene.
Directors Anthony Stacchi and Graham Annable remembered discussing the sequence and meeting resistance from a room of overeager draftsmen. "The room went totally silent," Stacchi said. "It was like: there's no way we can do this." It turned out there was a way, but it took over 18 months to execute.
One of the draftsmen, Emanuela Cosi, studied every instance of the waltz on film and drew out hard sketches so that animators could better understand the dancers' movements. Then a composer, Dario Marinelli, was brought on in order to write the piece of music the waltz would be set to. From there, Stacchi and Annable took Cosi's sketches and Marinelli's music to a group of local choreographers who danced through the entire sequence and had it filmed in every direction for reference. With that in mind, the sculptors reformatted the armatures in the women's dresses, so that they could move up and down through the steps. All of this was mere anticipatory work for the actual filming process. The final cut of the scene was two minutes long.
At its core, much of the process is still the same, though CG has made an incredible difference when it comes to smoothing out the image and eliminating the most impractical aspects of frame-by-frame manipulation.
Knight estimates that Eggs has 1.4 million facial expressions over the course of "The Boxtrolls," a number that would have been impossible to achieve, even if it was something that could be done with precision. "You could never get the changes between expressions as subtle as you like doing it by hand," he said. "So we turned to rapid prototype printing to take the place of sculpting every individual face."
The use of CG also allowed "The Boxtrolls" (and "Coraline" before it) a certain clarity as well or, as Stacchi put it, "made the image more fantastic." It's true, but returns us to the question of why one would choose to use stop-motion in the first place. Couldn't you just get that more fantastic image in less than half the time using CG?
"There's something you get out of the hand-crafted quality of stop motion," Annable said. "It's real life landing on real fabrics. Deep in the DNA of everybody there is the memory of having played with toys or trucks or model trains and I think stop-motion gets right into people's subconscious. It's like a dream world that you just don't get with hand drawn animation which has an appeal of its own, graphic things coming alive and living."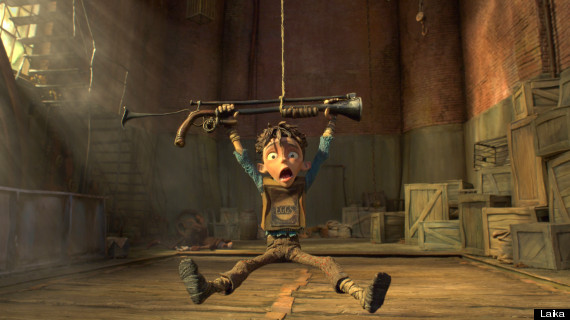 " If under all the fancy tools, you don't have anything there, it's all just an empty experience."
There is something special about it, a tangibility to the texture that rests in the fact that it is, in a way, real. Everything you see on screen exists somewhere (in Laika's studios, to be specific). A tiny Eggs exists, as well as a tiny box trolls family and the even tinier bugs they eat throughout the movie. They have all been built by hand, and that allows them a visceral quality that renders something different than the bigger-means-better push of CG.
Since it is based on a children's book (Alan Snow's "Here Be Monsters"), "The Boxtrolls" is an especially good fit for stop-motion, because it begs the magical feel of a fairy tale coming to life. But Knight believes any story could be told through the process.
"At it's core, what you're looking at is a physical thing that was shot on a set with a real life camera being brought to life by the hands of an animator," Stacchi said.
And maybe part of the appeal is in something so painstakingly detailed, but also refreshingly small. "I think it's rarer and rarer to go to the movie theater now where everything isn't just louder and bigger. It can get bigger and bigger and bigger, but in the end, a lot of the stuff just ends up being hollow," Stacchi said. "Directors have to figure out what they're trying to do with this stuff."
Stacchi, like Knight, understands that stop-motion will never be the "queen of the realm," like CG, but he hopes it will continue to prosper, despite the fact that modern technology has moved so far past Melies and his trip into outer space.
"Stop-motion has its limitations, but I also think the process elicits something at the other end that has this quality of warmth, charm and beauty that's unlike anything else," Stacchi said. "So, that's why we focus on that bit of film making, despite the fact that it's so damn hard."
REAL LIFE. REAL NEWS. REAL VOICES.
Help us tell more of the stories that matter from voices that too often remain unheard.
BEFORE YOU GO
PHOTO GALLERY
Fall Movies 2014